CMS Opens Comprehensive Primary Care Plus Apps in 4 Regions
Primary care practices in Louisiana, Nebraska, North Dakota, and New York's greater Buffalo area can apply to participate in the Comprehensive Primary Care Plus model.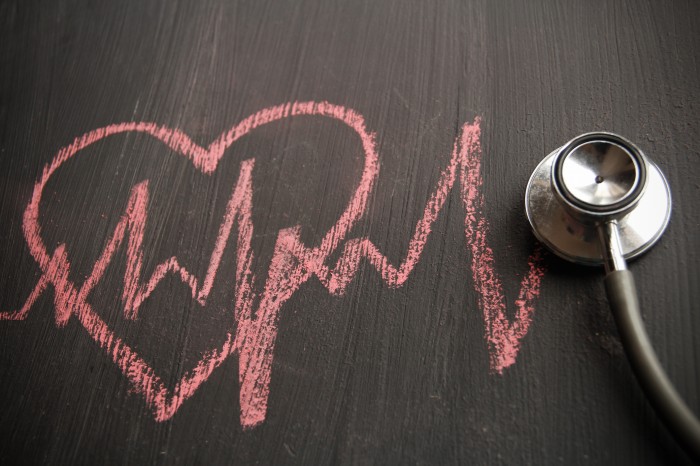 Source: Thinkstock
- CMS recently announced that the second round of the Comprehensive Primary Care Plus (CPC+) alternative payment model will launch in four regions in 2018. The four regions are Louisiana, Nebraska, North Dakota, and the greater Buffalo area of New York.
The federal agency plans to select up to 1,000 primary care practices in the locations to join the multi-payer initiative's two value-based reimbursement tracks, which qualify as Advanced Alternative Payment Models under MACRA.
The model's first round currently boasts 2,891 practices in 14 regions across the country. CMS launched the CPC+ in the chosen regions in January 2017 but aims to expand the model starting next year and into 2022.
CMS stated in December 2016 that it planned to offer a second round of the CPC+ to boost the number of eligible clinicians under MACRA participating in Advanced Alternative Payment Models. By adding another round, the federal agency anticipated upping the number of Advanced Alternative Payment Model participants to 25 percent of eligible clinicians by 2018.
Qualifying participants for the MACRA program may earn a 5 percent incentive payment and avoid quality reporting under the Merit-Based Incentive Payment System.
CPC+ aims to support primary care practices as they transition to value-based reimbursement and two-sided financial risk.
CMS also designed the model to facilitate primary care delivery improvements. Participating practices must deliver more patient-centered care based on the five Comprehensive Primary Care Functions:
• Access and Continuity

• Care Management

• Comprehensiveness and Coordination

• Patient and Caregiver Engagement

• Planned Care and Population Health
The alternative payment model component of CPC+ is divided into two payment tracks. But all participating practices in the multi-payer CPC+ will receive a prospective monthly care management fee. The Medicare payment averages about $15 per-beneficiary-per-month for those in Track 1. Although the fee increases based on four risk tiers.
For Track 2 practices, the average Medicare care management fee is about $28 across five tiers. The additional tier includes a $100 care management fee to help providers care for Medicare beneficiaries with complex healthcare needs.
"Practices may use this enhanced, non-visit-based compensation to support augmented staffing and training needed to meet the model requirements according to the needs of their patient population," CMS wrote.
The practices may also earn a value-based incentive payment depending on their performance on patient experience, clinical quality, and utilization measures. Medicare will prospectively reimburse participants their value-based incentive payment at the start of each performance year and reconcile the payment at the end of the year if participants do not meet quality and utilization benchmarks.
CPC+ value-based incentive payments are up to $2.50 per-beneficiary-per-month for Track 1 practices and up to $4 per-beneficiary-per-month for Track 2 practices.
Additionally, CMS noted that Track 1 practices will continue to receive Medicare reimbursement via fee-for-service models.
On the other hand, Medicare will pay Track 2 practices a hybrid between Medicare fee-for-service and the Comprehensive Primary Care Payment (CPCP). The CPCP is a percentage of their projected Medicare reimbursement for Evaluation and Management claims payments. Practices will receive the CPCP quarterly.
Medicare will also reduce fee-for-service payments for billed Evaluation and Management claims for services associated with CPC+ beneficiaries.
Since the alternative payment model also encompasses multiple payers, participating plans will develop their own claims reimbursement policies that align with Medicare's CPC+ payment structures.
Seven payers are currently slated to partner with CMS on implementing the second round of the CPC+ in the recently-selected regions. Five payers will also join 53 other health insurance companies in the CPC+ Round 1 regions, the announcement added.
Primary care practices interested in joining the second round of the alternative payment model must at least demonstrate multi-payer support and use certified EHR technology.
For Track 2 inclusion, CMS also requires practices to already engage in comprehensive primary care and they must submit a letter of support from their health IT vendors detailing their commitment to supporting necessary health IT capabilities for the model.
Once all applications are received, CMS anticipates randomly assigning practices to either Track 1, Track 2, or a control group. The control group will not participate in the alternative payment model but will receive special compensation for evaluation-related activities.
Control group practices may also earn favorable scoring in the Merit-Based Incentive Payment System's Improvement Activities category.
CMS will accept CPC+ applications via the online portal until July 13, 2017.