CMS Proposes to Limit Supplemental Medicaid Reimbursement
States would not be able to increase current or develop new supplemental Medicaid reimbursement structures, CMS proposed in a new rule.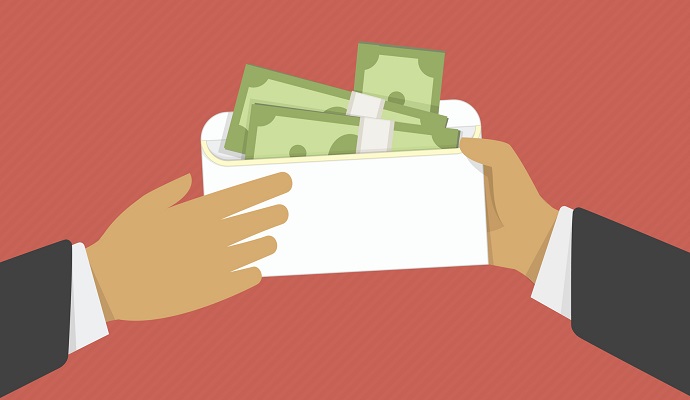 - CMS recently proposed a rule that would limit a state's ability to create or increase a Medicaid reimbursement structure for hospitals, physicians, and nursing homes that pays providers for services that are not related to care delivery or value-based reimbursement.
The rule would codify pass-through payment limitations released earlier this year by CMS. The federal agency intends for the rule to help Medicaid agencies phase out the reimbursement structure.
Pass-through payments are paid to Medicaid managed care plans on top of the base capitation rate. Plans can pass these payments to providers for services that are not for a specific service or benefit furnished to a specific enrollee, graduate medical education, and federally qualified health center or rural health center wrap-around payments.
State Medicaid agencies usually distribute pass-through payments to better support safety-net providers who treat large proportions of Medicaid beneficiaries and uninsured individuals.
In the proposed rule, CMS estimated that 16 states reimbursed hospitals about $3.3 billion in pass-through payments annually. Eight states also spent approximately $105 million annually on pass-through payments to physicians and at least three states spent about $50 million annually on these reimbursements for nursing facilities.
CMS plans to phase-out Medicaid pass-through payments over ten years for hospitals and five years for physicians and nursing facilities because they are not "actuarially sound," meaning the payments do not align with services provided.
"We provided that these pass-through payments are not consistent with our standards for actuarially sound rates because they do not tie provider payments with the provision of services," wrote the federal agency.
The federal agency expects capitated Medicaid reimbursement to cover all appropriate costs of providing services under managed care contracts.
In the proposed rule, CMS announced that states would not be allowed to add new or increase existing pass-through payments for all providers beyond what is already included in their Medicaid managed care contracts on or before July 5, 2016.
The proposed limitations are designed to help states eliminate pass-through payment structures and support providers who depend on the supplemental funding.
CMS stated in the proposal:
"We believe that adding new or increased pass-through payments for hospitals, physicians, or nursing facilities, beyond what was included as of July 5, 2016, into Medicaid managed care contracts exacerbates a problematic practice that is inconsistent with our interpretation of statutory and regulatory requirements, complicates the required transition of these pass-through payments to stronger payment approaches that are based on the utilization or delivery of services to enrollees covered under the contract, or the quality and outcomes of such services, and reduces managed care plans' ability to effectively use value-based purchasing strategies and implement provider-based quality initiatives."
The proposed rule also contained changes to pass-through payment methodology. If finalized, the rule would prohibit retroactive payment adjustments or amendments and establish a new maximum amount for allowed pass-through payments during the transition period.
CMS proposed that states would not be able to go back and modify pass-through payments to providers under the proposed rule. The provision was designed to prevent increases in existing Medicaid reimbursement pass-through programs.
States also would have to abide by new maximum amounts for pass-through payments under the new rule. The hospital pass-through payment limitation would be the lesser of either the percentage of the base Medicare reimbursement amount applicable to the contract year or the pass-through payment amount listed in the managed care contract.
Similarly, physician and nursing facility pass-through payments would be limited to the amount of pass-through payments to these providers listed in the contract and rate certification.
Limitations would be recalculated each year of the transition period, CMS added.
The federal agency invited healthcare stakeholders to comment on the proposed rule, but the deadline to submit feedback is Dec. 22.
Dig Deeper:
• Preparing the Healthcare Revenue Cycle for Value-Based Care
• Key Ways to Improve Claims Management and Reimbursement in the Healthcare Revenue Cycle