CMS: Providers Need Data Access for Value-Based Reimbursement
For value-based reimbursement to succeed, healthcare stakeholders need to better meet provider data needs, CMS and ONC leaders stated.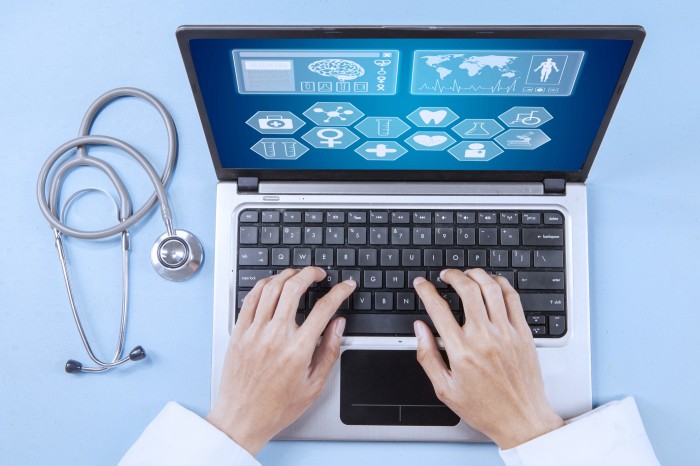 Source: Thinkstock
- Value-based reimbursement success rests on providing clinicians with convenient and increased access to meaningful data, the leaders of the Office of the National Coordinator (ONC) and CMS stated in a recent official CMS blog post.
"Data is the lifeblood of the value-based payment environment," Vindell Washington, MD, the National Coordinator for the ONC and Andy Slavitt, CMS Acting Administrator, wrote in the blog post.
The officials, who will leave their posts on Jan. 20, imparted advice to the upcoming administration on how to ensure value-based reimbursement success. Their strategy focused on improving easy data access for providers, particularly through the following six elements:
• Smoother point-of-care solutions and other health IT interactions, such as more standard application program interface (API) use

READ MORE: Using Data Analytics to Decrease Claims Denials, Boost Revenue

• More third party entities that can offer providers health IT solutions

• Increased shared services use at an affordable cost, especially for collecting and connecting healthcare data

• Boosts in healthcare data transparency and consolidation

• Patient data standardization for quality improvement

• More quality measurement and reporting alignment across payers

READ MORE: How EHR Data Analytics Influences Value-Based Reimbursement
Washington and Slavitt touted that the healthcare industry, including CMS and the ONC, have already made significant progress with meeting provider data needs. For example, over 77 percent of office-based physicians in 2015 said they used a certified EHR. The percentage of office-based physicians using any EHR also doubled since 2008.
CMS also recently developed provider data tools to help eligible clinicians participate in the Quality Payment Program. The tools included a web application and public API design that will allow clinicians, registries, and vendors to easily communicate data and obtain performance feedback.
In addition, the Quality Payment Program consolidates several value-based reimbursement initiatives, such as the Physician Quality Reporting System and EHR Incentive Programs, into a single program, reducing quality reporting requirements. CMS also offered eligible clinicians more flexibility with selecting what quality measures to report to the Quality Payment Program.
The 21st Century Cures Act also prohibited information blocking and established penalties for violations as well as expanded ONC authorities to manage health IT usability and interoperability through developer certifications.
READ MORE: Using Revenue Cycle Analytics for Effective Value-Based Care
Despite the steps taken to address provider data needs, clinicians still faced many healthcare data challenges, such as vendor data sharing barriers and multiple payer quality reporting programs. The challenges may impede providers from performing value-based care, the blog post pointed out.
"While the tools are improving, some clinicians remain frustrated by the limited usability of their technology and data, from their inability to easily enter and access key information when and where they need it at the point of care to challenges in accessing timely feedback on the quality of care in their practice," the blog post stated. "We need 21st century information technology, enabling ready and secure data access, to support a modern, value-based healthcare system."
To better meet provider data needs in a value-based reimbursement world, Washington and Slavitt envisioned multi-payer data access and streamlined quality reporting. The value-based care future also depends on reducing financial and administrative burdens on providers who collect and report healthcare data, especially those in small, rural practices.
Realizing provider data goals, however, should start with better point-of-care solution and other application interactions, the officials stated. Health IT developers should allow their EHRs and other applications share data.
Providers also need more access to trusted health IT developers and vendors that offer affordable healthcare data solutions, added the blog post.
"Clinicians will benefit from a robust marketplace of trusted entities that can perform core functions like facilitating quality reporting to all payers, combining data from disparate sources of care in a medical neighborhood and presenting it in a usable way, and helping clinicians to understand data on their patients—at a reasonable cost," wrote Washington and Slavitt.
The agency leaders continued to emphasize the affordability of shared services needed for collecting and connecting data. Value-based reimbursement models require providers to access accurate patient information and perform value-based tasks, such as patient attribution.
However, providers faced significant cost and workflow inefficiencies with managing value-based reimbursement models. Therefore, the industry should promote more shared governance and financing for these services.
In addition, Washington and Slavitt called for greater healthcare data transparency and consolidation. Providers need to be able to access claims data from multiple payers for value-based reimbursement success, but they should have a single place to obtain the information.
For example, CMS recently lauded aggregated claims data reports in the Comprehensive Primary Care (CPC) and Comprehensive Primary Care Plus (CPC+) models. Under the multi-payer initiatives, CMS partnered with commercial payers to develop reports that integrated and presented claims data from across participating payers in a single report.
The reports reduced administrative burden for primary care practices and helped providers better identify high-risk patients, the federal agency stated.
Building on the call for more healthcare data transparency, Washington and Slavitt also stated that providers need more quality measure and reporting alignment across public and private payers.
A Government Accountability Office (GAO) report from October 2016 revealed significant quality measure misalignment across payer programs. For example, a cited study showed that only 5 percent of quality measures used by commercial health plans were in more than half of the plans.
The study also found that only 17 out of 30 Physician Quality Reporting System measures and 5 Medicare Shared Savings Program measures were the same as commonly used measures in commercial plans.
The GAO concluded that quality measure misalignment could impede provider performance improvement.
To resolve misalignment, the agency leaders suggested that payers develop common quality measures and reporting requirements to help providers receive more meaningful feedback, especially performance feedback that can be compared.
CMS and the ONC should also work to further standardize quality measures, the blog post continued. The federal agencies should develop standardized resources for providers, such as data element libraries that enable new electronic measures to be captured, measured, and reported.
The resources should also allow patients to contribute and interact with their own healthcare information.
With the six recommendations for healthcare data progress, Washington and Slavitt intend to further the value-based reimbursement transition through stakeholder collaboration.
"Working together across the healthcare landscape, the nation can move towards a truly 21st century data infrastructure that frees clinicians to confidently transition to value-based payment and realize better care, smarter spending, and healthier people," concluded the blog post.