CMS Releases DMEPOS Medicare Reimbursement Rates, Contracts
CMS has set Medicare reimbursement rates for certain medical DMEPOS items and offered over 1,500 contracts to suppliers.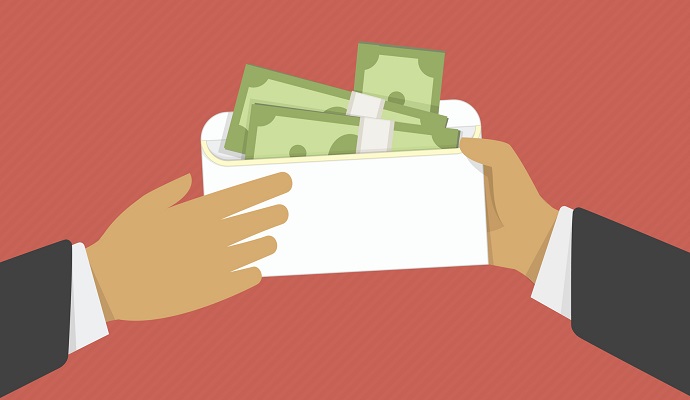 - CMS has announced new Medicare reimbursement rates for some medical equipment items and started to send contract offers to winning bidders for Medicare's Round 1 2017 Durable Medical Equipment, Prosthetics, Orthotics, and Supplies (DMEPOS) Competitive Bidding Program. The updated payment amounts and contracts will take effect in 2017.
CMS plans to offer 1,523 contracts to 198 Round 1 bidders for several product categories and areas in 2017, including enteral nutrients and equipment, general home equipment, nebulizers, negative pressure wound therapy pumps, respiratory equipment, standard mobility equipment, and transcutaneous electrical nerve stimulation. The contracts will also cover all related supplies and accessories associated with the DMEPOS items.
Nearly all (97 percent) of contract offers will be given to bidders who already furnish the DMEPOS items in the awarded area or within the specific product category, CMS reported. The selected suppliers will provide medical items to Medicare beneficiaries in 603 locations within designated competitive bidding areas.
The federal agency also stated that the DMEPOS Competitive Bidding Program has increasingly supported smaller provider organizations with 46 percent of the winning bidders in 2017 going to small suppliers whose gross revenues are $3.5 million or less.
Each contract will grant the named DMEPOS suppliers exclusive rights to file claims with Medicare for furnishing certain medical items and equipment to beneficiaries in a defined area. CMS also used the median of the bids to determine single payment amounts on specific products.
In the recent announcement, CMS touted that Medicare has saved $220 million in nine Round 1 metropolitan statistical areas since the implementation of the DMEPOS Competitive Bidding Program in 2011.
Before launching the program, CMS explained that providers were reimbursed for DMEPOS items using a fee schedule based on historic supplier charges from the 1980s. Since payment amounts did not reflect updated market prices, the reimbursement amounts for some DMEPOS items were three or four times higher than current retail prices.
Using a competitive bidding process to determine updated Medicare reimbursement rates has continued to reduce Medicare spending, CMS stated. It also has negatively impacted health outcomes and care accessibility of Medicare beneficiaries residing in competitive bidding areas.
"Extensive real-time monitoring data have shown successful implementation with very few beneficiary complaints and no negative impact on beneficiary health status based on measures such as hospitalizations, length of hospital stay, and number of emergency room visits compared to non-competitive bidding areas," stated CMS.
The federal agency plans to sustain the healthcare savings and increased accessibility through aggressive program monitoring strategies, such as the continued employment of CMS regional offices, local liaisons, and a Competitive Acquisition Ombudsman in each designated area who tracks and responds to questions and complaints from beneficiaries, contracted suppliers, and other stakeholders.
In addition to on-the-ground CMS personnel, the federal agency developed a formal complaint process for stakeholders to report concerns about contracted suppliers and other program implementation challenges. Contract suppliers are also required to submit reports for identifying product brands they sell, which will help to inform beneficiaries, caregivers, and referral agents.
As a result of more aggressive real-time monitoring, CMS reported that it has received fewer inquiries and complaints, indicating that the program's implementation is "going smoothly."
Now that CMS has released updated Medicare reimbursement amounts and started the contracting process, it expects to release Medicare contract suppliers for Round 1 2017 later in the fall.
Healthcare providers and suppliers outside of the competitive bidding areas may also be affected by the updated Medicare reimbursement rates for DMEPOS items. CMS started to adjust payment rates based on competitive bidding amounts in areas outside of the program in July.
The federal agency projects Medicare will save $4.4 million by the end of 2020 through the expansion of adjusted DMEPOS payment rates. The program's expansion should also ensure beneficiaries across the country maintain access to high-quality medical equipment and accessories.
Dig Deeper:
• Key Ways to Improve Claims Management and Reimbursement in the Healthcare Revenue Cycle
• Adjusted DMEPOS Payments to Reduce Medicare Spending by $19M