CMS Suggests Hospital Medicare Reimbursement Policy Changes
A proposed rule would update hospital Medicare reimbursement systems and call on stakeholders to provide feedback on how to reduce administrative burdens on clinicians.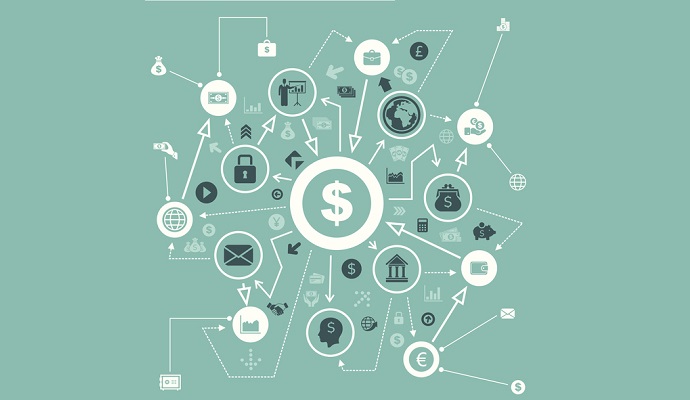 Source: Thinkstock
- CMS recently suggested changes to Medicare reimbursement policies for hospital admissions and long-term care hospital stays as well as several recommendations for other Medicare value-based purchasing programs.
The proposed rule released on April 14 contained multiple Medicare program updates for 2018 and a request for information on how to reduce administrative burdens stemming from CMS initiatives.
"Through this proposed rule we want to reduce burdens for hospitals so they can focus on providing high-quality care for patients," stated Seema Verma, CMS Administrator. "Medicare is better able to support the work of dedicated hospitals and clinicians who provide the care that people need with these more flexible and simplified approaches."
Proposed changes to inpatient and long-term care hospital Medicare reimbursement systems
CMS estimated that Medicare spending on inpatient hospital services would rise by approximately $3.1 billion in 2018 if proposed inpatient prospective payment system and long-term care hospital policy changes are adopted.
Most acute care hospitals and long-term care hospitals receive a base Medicare reimbursement for patient stays based on a patient's diagnosis and severity of illness. As required by law, CMS updates payment rates annually to account for hospital costs for treating Medicare patients, such as new goods and services costs, patient condition spending, and hospital labor expenses.
READ MORE: Preparing the Healthcare Revenue Cycle for Value-Based Care
For 2018, the federal agency suggested increasing operating payment rates for general acute care hospitals by 1.6 percent as long as the hospitals successfully participate in the Hospital Inpatient Quality Reporting Program and are meaningful EHR users.
The boost in inpatient Medicare reimbursement rates reflected a 2.9 percent market basket update, a 0.6 percent rate decrease to offset Two-Midnight Policy costs, a 0.4588 percentage point adjustment required by the 21st Century Cures Act, and a 0.75 percent rate decrease as required by the Affordable Care Act.
As a result, the inpatient operating payments would increase by 1.7 percent.
CMS also proposed to prospectively distribute about $7 billion in uncompensated care payments to acute care hospitals in 2018. The uncompensated care payments would boost inpatient Medicare reimbursement by another 1.2 percent.
The suggested $7 billion in hospital uncompensated care payments represented a $1 billion boost from the 2017 amount.
READ MORE: Leveraging Group Purchasing for Hospital Supply Chain Management
While hospitals may see more uncompensated care payments next year, hospital leaders should also prepare to report their costs differently in 2018. The federal agency proposed to use Worksheet S-10 data beginning next year to calculate hospital uncompensated care costs and payments.
The American Hospital Association (AHA) recently called on CMS to delay incorporating the hospital cost report data in uncompensated care payment determinations. The industry group stated that the data was not yet accurate, consistent, or complete enough.
But CMS still plans to start using Worksheet S-10 data from 2014 along with insured low-income days data from the two preceding cost reporting periods to find hospital uncompensated care payments.
Long-term care hospitals may find their Medicare payments decrease by 3.75 percent, or $173 million, in 2018 under the proposed rule. Medicare reimbursement to the hospitals would decline because of the dual payment rate system phase-in.
The federal agency also plans to assess the 25-percent threshold policy that adjusts Medicare reimbursement to hospitals in which 25 percent of the facility's discharged patients were admitted from its host hospital.
READ MORE: Best Practices for Value-Based Purchasing Implementation
"For FY 2018, CMS is proposing a regulatory moratorium on the implementation of the 25-percent threshold policy for FY 2018 while it conducts the evaluation," the federal agency stated. "CMS is also proposing to revise its short-stay outlier payment adjustment and implementing various provisions of the 21st Century Cures Act that affect LTCHs [long-term care hospitals]."
Medicare value-based purchasing programs to see changes in 2018
CMS also recommended policy changes for several Medicare value-based purchasing programs, including the Hospital Readmissions Reduction Program (HRRP), Hospital Value-Based Purchasing (VBP) initiative, and Hospital-Acquired Conditions (HAC) Reduction model.
For the HRRP, the federal agency anticipates determining value-based penalties based on a hospital's performance compared to their peers. The 21st Century Cures Act mandated that CMS scrap a national average approach to penalties and adopt a methodology that compares hospitals with similar dual eligible and Medicaid patient proportions.
To implement the program changes, the federal agency suggested new methodologies for calculating dual eligible proportions, assigning hospitals to peer groups, and penalizing participants.
The Hospital VBR Program may also see some changes in the next few years. CMS recommended the following changes to the value-based purchasing initiative:
• Eliminate the 8-indicator Patient Safety for Selected Indicators (PSI 90) measure from the Safety domain starting in 2019

• Implement the 10-indicator modified Patient Safety and Adverse Events Composite PSI 90 measure beginning in 2023

• Adopt the Hospital-Level, Risk-Standardized Payment Associated with a 30-day Episode of Care for Pneumonia measure in the Efficiency and Cost Reduction domain by 2022

• Reweigh the Efficiency and Cost Reduction domain in 2021 to account for condition-specific payment measure implementation
In addition, CMS called on stakeholders to provide feedback on HAC Reduction Program policies, including the dates of the period used to determine hospital performance in 2020, additional measures for possible adoption, social risk factor incorporation, and disability and medical complexity additions.
The federal agency also plans to update the extraordinary circumstance exception policy.
Call for information on how to reduce administrative burdens in Medicare models
As part of the recently proposed rule, CMS requested healthcare stakeholders to provide comments on how to increase transparency, promote flexibility, and simplify Medicare programs while still fostering payment innovation.
"We would like to start a national conversation about improving the healthcare delivery system, how Medicare can contribute to making the delivery system less bureaucratic and complex, and how we can reduce burden for clinicians, providers and patients in a way that increases quality of care and decreases costs – thereby making the healthcare system more effective, simple, and accessible while maintaining program integrity and preventing fraud," the federal agency wrote.
Stakeholders should provide feedback on payment system redesign, reporting elimination or streamlining, documentation requirement changes, operational flexibility, and feedback mechanisms and data sharing.
CMS is also looking for comments on how it can issue regulations and policies as well as how it can simplify program rules and policies for all actors in the programs.
Rather than reply to comments in a finalized rule, the federal agency expects to develop future regulatory proposals or sub-regulatory guidance that incorporates the feedback.
Additionally, the proposed rule contained changes to several other Medicare programs, including hospital Medicare and Medicaid EHR Incentive programs, the Hospital Inpatient Quality Reporting Program, and the quality reporting initiatives for inpatient psychiatric facilities and inpatient hospitals.
To view the complete proposed rule, visit the Federal Registrar here.