CMS to Offer More Flexibility to Risk-Bearing ACOs, Verma Says
The more risk an ACO or provider is willing to take in a value-based reimbursement model, the more flexible CMS wants to be with regulatory compliance, the CMS Administrator said.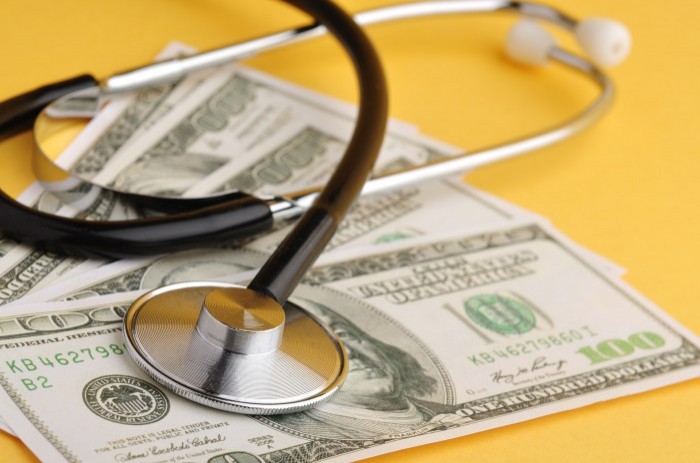 Source: Thinkstock
- Federal regulations and rules are commonly cited as barriers to implementing value-based reimbursement models. The rules can prevent care coordination and appropriate transitions of care, which negatively impact an accountable care organization's (ACO) performance the alternative payment models.
CMS is now acknowledging how regulations created under fee-for-service are impeding the delivery of value-based care. The federal agency is looking to modify rules, like the Stark Law, to support value-based reimbursement and care implementation.
But providers may not have full access to the regulatory waivers offered by CMS until they take on full, two-sided financial risk, CMS Administrator Seema Verma recently told the Accountable Care Learning Collaborative.
"From a conceptual standpoint, the more risk a provider is willing to take, the more flexible CMS wants to be," she said in an online conversation with the non-profit organization housed at Western Governors University and managed by Leavitt Partners.
"That way we can have providers focusing on outcomes and not the process and not wasting time having to comply with all of our regulations. Instead, they can focus on patients and giving high-quality care."
READ MORE: Exploring Two-Sided Financial Risk in Alternative Payment Models
Compliance flexibility and waivers from CMS will serve as a reward for providers who engage in two-sided, or full, financial risk models, she elaborated.
"Our focus is on working with providers who are serious about making the investments and providing better care at lower costs," she stated. "We want to provide as much flexibility as possible to those who are taking on two-sided risk."
Encouraging providers to assume two-sided financial risk is a top priority for the administration. CMS recently pushed for greater full financial risk adoption among accountable care organizations (ACOs) through its proposed Pathways to Success initiative.
The proposed initiative would overhaul the Medicare Shared Savings Program (MSSP) by requiring accountable care organizations (ACOs) in the program to take on two-sided financial risk after two years.
The Pathways to Success initiative would not only move ACOs to a two-sided financial risk model, but the program would also offer the organizations additional regulatory waivers for assuming the risk. The program would reward the ACOs assuming financial risk by granting them telehealth and beneficiary incentive waivers.
READ MORE: Key Issues Impacting Two-Sided Risk Accountable Care Organizations
Under the proposed Pathways to Success initiative, eligible providers in risk-bearing ACOs would be able to receive payment for telehealth services furnished to a prospectively assigned beneficiary even if the service does not meet applicable geographic requirements.
The waiver would give providers more flexibility to implement innovative care strategies that improve quality and value, Verma stated.
Risk-bearing ACOs would also be allowed to create beneficiary incentive programs, the proposed rule stated. Eligible ACOs would be able to give an incentive payment of up to $20 to an assigned beneficiary for each qualifying primary care service.
"We know that those can be very powerful for beneficiaries. And it's a way of including them in the entire program as well," Verma explained.
"For example, maybe somebody participates in a disease management program," she continued. "ACOs can have an incentive program or provide services that patients may not necessarily receive from the Medicare program. We think that's a way of not only engaging the beneficiary, but also providing some new waivers and some new opportunities for providers to deliver better care."
READ MORE: How Mercy Improved Care Transitions for Risk-Based Care Success
CMS is also thinking of other type of waivers that would help risk-bearing providers deliver high-quality care at lower costs, Verma added. The federal agency is currently mulling whether waivers for program integrity requirements would help ACOs and other providers who are making the investments in risk-based alternative payment and care delivery models.
"To the extent that providers are taking on risk, it gives us the ability to be flexible in a lot of different ways, whether it is program integrity or beneficiary engagement," she said. "All of those areas we are interested in figuring out how we can work with providers."
ACOs can expect to see the same concept play out in the next iteration of the Next Generation ACO model, which CMS plans to release by the end of 2020, Verma noted.
CMS will consider similar waivers for the next round of Next Generation ACOs, as well as additional waivers for the organizations that take on the highest level of financial risk.
The federal agency intends for these waivers to build on the success of the current version of the ACO program, which currently contains the highest levels of financial risk in Medicare. Verma reported Next Generation ACOs produced net savings of nearly $62 million to Medicare during the first performance year. The organizations reduced Medicare spending by 1.1 percent.
"They [Next Generation ACOs] show very promising early results," she stated. "These Next Gen ACOs are taking the highest level of risk. They've managed to maintain quality while still lowering cost."
Providing the same level of flexibility to the next generation of Medicare ACOs will be key to continuing the success achieved under the Medicare program. That flexibility will also be vital for CMS as the agency looks to accelerate the value-based reimbursement transition.