CMS to Require Healthcare Price Transparency Online for Hospitals
A new proposed rule from CMS aims to empower patients by promoting healthcare price transparency, interoperability, fair Medicare reimbursement policies, and reduced burdens.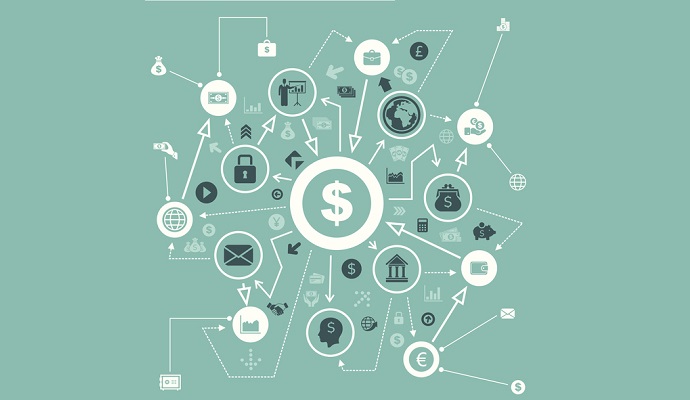 Source: Thinkstock
- CMS is updating its healthcare price transparency guidance to hospitals in a new proposed rule. The rule would require hospitals to make a list of their standard charges public via the Internet.
Through guidelines, the federal agency already requires hospitals to either make public a list of standard charges or the hospital's policies for allowing the public to access the list of standard charges upon request.
The updated guidelines from CMS would specifically mandate that hospitals post charges online.
"These proposed rules are just the beginning of our plan to move to a value-based system and as we make this transition, our administration is empowering patients because patients should be at the center of cost and quality decisions and have the information they need to make decisions for themselves and their families," CMS Administrator Seema Verma stated in a call.
CMS is also taking further steps to improve healthcare price transparency by issuing a Request for Information (RFI). The federal agency is asking stakeholders to comment on healthcare price transparency issues, such as what price transparency information is the most useful and how can hospitals develop and implement patient-facing interfaces that allow consumers to easily access relevant healthcare data and compare providers.
READ MORE: The Difference Between Medicare and Medicaid Reimbursement
Through the Request for Information (RFI) on healthcare price transparency, CMS also aims to learn more about the challenges providers face with informing patients of their out-of-pocket costs, as well as what steps can be taken to better inform patients about financial responsibility and what role providers should play with healthcare price transparency efforts.
CMS is also considering making information pertaining to hospital noncompliance with the price transparency requirements public. Hospitals could face additional enforcement mechanisms in future rulemaking, the federal agency warned.
These healthcare price transparency efforts are part of a larger effort to empower patients, while reducing administrative burdens and improving interoperability, CMS Administrator Seema Verma added.
In addition to improving healthcare price transparency, CMS also aims to empower patients by strengthening interoperability and patient data access through provisions in the proposed rule.
The rule would implement key components of the MyHealthEData initiative, a government-wide effort introduced earlier this year that intends to give patients more control of their own EHR data. The proposed rule would also rebrand the meaningful use program, which will now be known as "Promoting Interoperability."
READ MORE: Price Transparency Still Missing from Hospital Revenue Cycle
While meaningful use will undergo major changes, CMS emphasized that providers must use the 2015 edition of certified EHR technology by 2019 to demonstrate meaningful use. Otherwise, providers will be subject to a reduction in Medicare reimbursement.
"This will further empower consumers by ensuring that the data follows the patient," Verma said in the call.
Additionally, the proposed rule updated the Medicare reimbursement rates and policies under the Inpatient Prospective Payment System (IPPS) and the Long-Term Care Hospital (LTCH) Prospective Payment System (PPS).
Notably, the proposed rule would eliminate a total of 19 measures from various quality and value-based purchasing systems under the IPPS, such as the Hospital Inpatient Quality Reporting Program and Hospital-Acquired Condition Reduction Program. The federal agency would also de-duplicate 21 measures and add one claims-based readmissions measure.
Hospitals paid under the IPPS that successfully participate in the Hospital Inpatient Quality Reporting Program and use certified EHR technology would see a 2.1 percent boost in Medicare reimbursement for discharges after Oct. 1, 2018.
READ MORE: How to Adopt a Retail Approach to Boost Healthcare Transparency
LTCHs would see a much smaller increase. The proposed rule would increase Medicare reimbursement to LTCHs by just 0.1 percent in the 2019 fiscal year as CMS continues to phase-in the dual payment rate system.
However, LTCHs would no longer be subject to the 25-percent rule. The rule reduces payments to LTCHs for patients transferred from an acute care hospital that has referred over one-quarter of its patients to the LTCH.
The 25-percent rule has faced criticism and scrutiny from industry groups. The American Hospital Association (AHA) particularly advocated for the removal of the rule.
"Specifically, we are firmly opposed to the 25-percent rule because it would materially reduce payments for care provided to patients who meet the statutory criteria for a full LTCH PPS rate," Tom Nickels, AHA Executive Vice President, wrote in 2017. "Further, given the scale of LTCH cuts under site-neutral payment, implementing the 25-percent rule payment penalties would unjustifiably exacerbate the instability and strain on the field, which would threaten access for the high-acuity, long-stay patients that require LTCH-level care."
Through all the proposed changes to healthcare price transparency, interoperability, and Medicare reimbursement, CMS intends to drive consumer- and value-based care.
"Americans are demanding better value for the care they receive," Verma concluded. "Providers should be competing for patients by offering them greater value at more affordable costs. This proposed rule moves our health system in that direction by letting patients know what services costs, giving them control of their information so they are no longer trapped in a single-hospital system, and reducing unnecessary burdens on providers so they can focus on delivering quality patient care."