CMS Updates ESRD, Dialysis Medicare Reimbursement Policies
CMS finalized a rule that will update Medicare reimbursement rates for end-stage renal disease and dialysis services and modify the related Quality Incentive Program.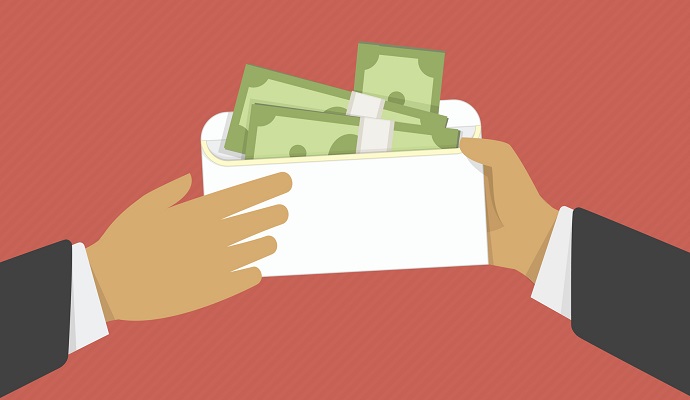 - End-stage renal disease (ESRD) and dialysis providers can expect a 0.73 percent increase in total payments compared to last year under new Medicare reimbursement rates, CMS recently announced. Medicare spending on ESRD payments is projected to rise by $80 million from 2016 to 2017.
The final rule released last week updated the ESRD Prospective Payment System to reflect the most current ESRD and Medicare spending data. CMS estimated total payments to increase by 0.9 percent for hospital-based ESRD facilities and by 0.7 percent for freestanding facilities.
"The ESRD PPS [Prospective Payment System] final rule is one of several rules for calendar year (CY) 2017 that reflect a broader Administration-wide strategy to deliver better care at lower cost through improved methods to deliver care, pay providers, and use information," CMS stated. "Provisions in these rules are helping to move our healthcare system to one that values quality over quantity and focuses on achieving better health outcomes, preventing disease, helping patients live successfully at home, helping manage and improve chronic diseases, and fostering a more efficient and coordinated healthcare system."
As part of the update, CMS boosted the base Medicare reimbursement rate to $231.55, representing a $1.16 increase from 2016 rates. The updated rate accounts for a reduced market basket increase of 0.55 percent, a wage index budget-neutrality adjustment factor of 0.999781, and a home and self-dialysis training budget-neutrality adjustment factor of 0.999737.
CMS also updated the outlier policy for ESRD facilities that will affect fixed-dollar loss amounts and Medicare Allowable Payments for adult and pediatric patients in 2017. The fixed-dollar loss amount for pediatric beneficiaries will rise from $62.19 to $68.49, while the Medicare Allowable Payments amount will decrease from $39.20 to $38.29.
For adult beneficiaries, the fixed-dollar loss amount will decrease from $86.97 to $82.92 and the Medicare Allowable Payments amount will decline from $50.81 to $45.
The federal agency noted that the updated policy will boost outlier payments for ESRD beneficiaries who need higher resource utilization.
The final rule also included a $45.44 increase to the home and self-dialysis training add-on payment adjustment. The payment adjustment of $95.60 accounts for an updated registered nurse hourly wage of $35.94 and an increase to the hours of nurse training from 1.5 to 2.66 hours.
In addition, CMS finalized implementation of the Trade Preferences Extension Act of 2015, which will provide coverage and Medicare reimbursement for renal dialysis services furnished on or after Jan. 1, 2017 by an ESRD facility to acute kidney injury patients. The Medicare reimbursement will be the ESRD Prospective Payment System base rate adjusted by the wage index.
However, drugs, biologicals, laboratory services, and supplies that ESRD facilities are certified to provide, but are not renal dialysis services, will be paid separately when given to acute kidney injury patients.
Additionally, the final rule included changes to the ESRD Quality Incentive Program in 2019 and 2020. Starting in 2019, the program will include a Safety Measure Domain as a third category of quality measures. CMS will include the National Healthcare Safety Network (NHSN) Dialysis Event reporting measures in the program's measure set and combine the measure with the existing NHSN Bloodstream Infection clinical measure.
The federal agency also finalized changes to the hypercalcemia clinical quality measure, including the addition of plasma as an acceptable substrate in addition to serum calcium. The measure will be calculated using patient-months with missing values to disincentivize facilities from not reporting serum calcium data.
For the Quality Incentive Program in 2020, CMS elected not to finalize a proposed rule that would apportion 80 percent of a facility's total performance score to the Clinical Measure domain and 10 percent to both the Reporting Measure and Safety Measure domains.
Instead, the federal agency will keep the score methodology from 2019 and apportion three-quarters of the total score to the Clinical Measure domain, 15 percent to the Safety Measure domain, and 10 percent to the Reporting Measure domain.
The program will also include two new measures in 2020, including a standardized hospitalization ratio clinical measure and an ultrafiltration rate reporting measure.
The final rule also addresses durable medical equipment, prosthetics, orthotics, and supplies (DMEPOS) Competitive Bidding Program issues, CMS stated. The federal agency finalized a bid surety bond requirement for bidding entities in each competitive bidding areas, supplier appeal right expansions, and methodology changes. CMS also revised the current state licensure requirement to comply with MACRA implementation rules.
Dig Deeper:
• Understanding the Value-Based Reimbursement Model Landscape
• Clinical Decision Support Tools May Improve Kidney Treatment