CMS Ups Medicare Reimbursement for Inpatient Admissions $2.4B
Acute care hospitals are set to see a $2.4 billion increase in Medicare reimbursement in 2018, while long-term care hospital payments will fall $100 million.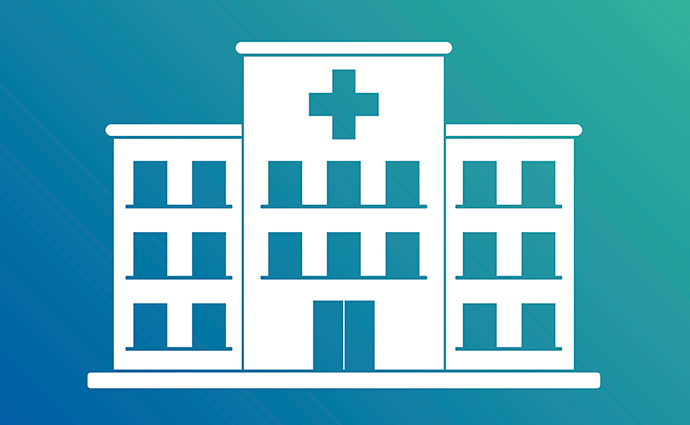 Source: Thinkstock
- Medicare reimbursement updates and other payment policy changes finalized in a new rule from CMS will boost inpatient hospital payments by $2.4 billion in 2018 and decrease long-term care hospital payments by $110 million.
"This final rule will help provide flexibility for acute and long-term care hospitals as they care for Medicare's sickest patients," stated CMS Administrator Seema Verma. "Burden reduction and payment rate increases for acute care hospitals and long-term care hospitals will help ensure those suffering from severe injuries and illnesses have access to the care they need."
Acute care hospitals will see a Medicare reimbursement bump in 2018 because of increases in both the payment rate for inpatient admissions and uncompensated care support. CMS finalized a 1.3 percent increase to the inpatient prospective payment system (IPPS) rates for all discharges occurring on or after Oct. 1, 2017.
The federal agency also announced that it plans to pay about $800 million more in Medicare uncompensated care payments to acute care hospitals in 2018. Hospitals should see almost $6.8 billion more in Medicare uncompensated care support.
"This change reflects CMS' finalized proposal to incorporate data from its National Health Expenditure Accounts into its estimate the percent change in the rate of uninsurance, which is used in calculating the total amount of uncompensated care payments available to be distributed," explained CMS.
READ MORE: The Difference Between Medicare and Medicaid Reimbursement
While Medicare uncompensated care payments are set to increase, acute care hospitals should expect changes in how their organizations report uncompensated care costs. In the final rule, CMS decided to start incorporating uncompensated care cost data from Worksheet S-10 into the methodology for determining fund distribution.
"Specifically, for FY 2018, CMS will use Worksheet S-10 data from FY 2014 cost reports in combination with Medicare and Medicaid low-income days data from the two preceding cost reporting periods to determine the distribution of uncompensated care payments," the federal agency wrote.
Healthcare stakeholders voiced their concerns with including Worksheet S-10 data when CMS proposed the methodology change. The American Hospital Association (AHA) urged the federal agency to audit the Medicare cost report prior to implementation because hospital charity care and bad debt fields were inconsistent and inaccurate.
"[T]he form and its instructions are unclear in some places and lack specificity in others," the industry group stated. "While CMS has indicated that it would 'trim' the S-10 data to remove certain anomalous data points, such a method does not improve the accuracy or consistency of the actual data itself."
CMS addressed stakeholder concerns in the final rule by providing Worksheet S-10 clarifications and announcing its intent to educate providers about worksheet instructions. Hospitals may also resubmit some worksheet data to their Medicare Administrative Contractors by Sept. 30, 2017, to ensure their data is accurate.
READ MORE: Medicaid, Medicare Reimbursement $57.8B Below Hospital Costs
Acute care hospitals may experience an increase in Medicare reimbursement in the coming year, but long-term care hospitals are slated to see their payments drop by 2.4 percent.
The final rule stated that the $110 million reduction in 2018 long-term care hospital payments is largely due to the continued phase-in of the dual payment rate system. Under the dual payment system, Medicare reimburses a site-neutral rate to some long-term care hospitals for patient cases that do not qualify for long-term care hospital rates.
To earn the higher long-term care hospital rate, a patient must spend at least three days in a hospital's intensive care unit or coronary care unit prior to being admitted to the long-term care hospital. A patient will also qualify if he requires a minimum of 96 hours on a ventilator or had an acute care hospital stay prior to being admitted.
For patient cases that do not meet the criteria, long-term care hospitals receive the lesser of the per diem Medicare rate paid for patients with the same diagnosis under the IPPS or the estimated cost of care.
CMS has gradually implemented the site-neutral payment rules since 2015.
READ MORE: Key Ways to Improve Claims Management and Reimbursement in the Healthcare Revenue Cycle
Additionally, CMS decided to expand a regulatory moratorium on the implementation of the 25-Percent Rule for long-term care hospitals.
The rule from 2006 aims to decrease Medicare reimbursement to the equivalent amount under the IPPS for patients transferred from an acute care hospital that has referred more than one-quarter of its patients to the long-term care hospital.
The 25-Percent Rule has faced multiple delays. Most recently, the 21st Century Cures Act delayed the rule's implementation to Sept. 30, 2017.
Under the final rule from CMS, the implementation delay will be extended for another year.
The final rule also contained updates to several other Medicare programs, including each hospital group's quality reporting program, the Rural Community Hospital Demonstration, the Hospital-Acquired Conditions (HAC) Reduction Program, the Hospital Readmissions Reduction Program, and Medicare and Medicaid EHR Incentive Programs.
To view the complete final rule, please click here.