Collaboration Key to Independent Physicians in Value-Based Care
Supporting patients across the care continuum in value-based care requires independent physicians to form important partnerships.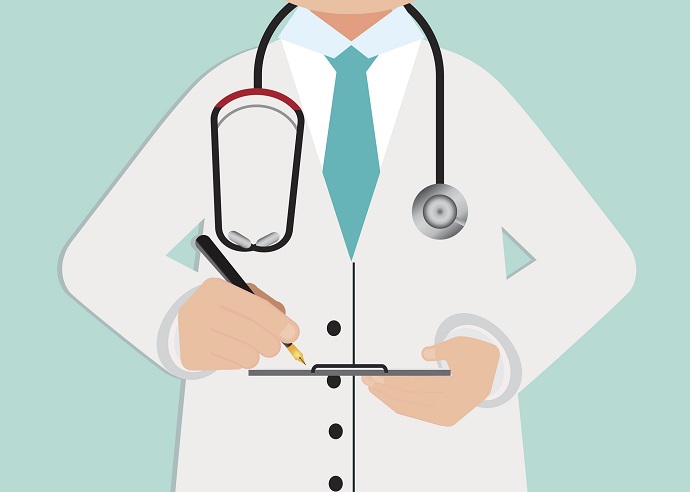 Source: Thinkstock
- At first glance, value-based care models appear to work against independent physicians. The risk-based arrangement requires a coordination of services across care continuum — primarily between primary care physicians and specialists but also including providers in hospitals, post-acute care, and home health.
As it turns out, independent physicians can have their cake and eat it too by forging new forms of collaborative agreements with other providers to create networks of care that enable them to maintain their practice styles while working alongside others to deliver patient-centered care.
That was the major takeaway from the penultimate panel at the Value-Based Care Summit Boston on succeeding in a value-based care environment as an independent physician.
"Independence means that I make the decisions for my patients, not the system," said Aledade Arkansas ACO Medical Director Shawn Purifoy, MD. "That doesn't mean I don't do that team-based, but I have developed a relationship with these patients over the last 21 years. Trying to make this transition and remain independent and not get swallowed up by a hospital system is what was key to me and why I needed to partner with someone like Aledade."
Purifoy moved from being a solo practitioner to the medical leader of the accountable care organization to assist independent physicians in teaming up to transition to and succeed in value-based care. Aledade provides financial, technical, and regulatory support to its 200 practices in 15 states that are responsible for 250,000 patients.
READ MORE: Value-Based Contracts Rely on Patient Attribution, Data Sharing
In Massachusetts, Beth Israel Deaconess Care Organization (BIDCO) operates a similar business model that connects 2,400 primary care physicians and specialists and community hospitals in the eastern part of the state.
"The reason a lot of independent physicians want to join our network is they want autonomy and mastery of their environment. They want to keep these close relationships and don't want anyone out there to sort of sit on them. As an ACO, we are actually not owned by the hospitals and we're not owned by the providers," observed BIDCO Chief Medical Officer Sarika Aggarwal. "
"We work very well with our primary care docs because we really are not veering toward one or the other hospitals, specialists, and so forth," she continued. "I like to think of our network as a Star Wars confederation — everyone of different shapes and sizes. We do give them the things that they need — data, resources — in a different way, but we really allow them to keep that mastery and those relationships that they want."
Control is a defining characteristic of many an independent physician. Purifoy even admitted that he himself was a prima donna. However, that kind of attitude is untenable in value-based care arrangements that bring primary care physicians, specialists, and hospitals head to head.
THE IMPORTANCE OF COLLABORATION TO INDEPENDENCE
Over more than a decade, seasoned independent physicians like Purifoy were successful as fee-for-service. But the clinical and business decisions of that reimbursement system do not much align with the goals of value-based care, namely around access to care and cost.
READ MORE: Importance of Post-Acute Alignment, Integration to Value-Based Care
"Most of the Arkansas practices in the Aledade ACO are well-established. And most primary care physicians especially after some period of time in practice have established referral patterns, but we have never had to pay attention to the cost before," he told attendees.
When he joined with Aledade, Purifoy gained new insight into financial impact of his clinical decision-making from the data the ACO provided him. It was then that he realized he need to be proactive in working with his provider partners, especially now that he cannot manage the care of his patients as he used to:
"I came up in an era my own patients. For the first 17 years of my practice, I hospitalized my own patients, rounded on them twice a day, and delivered babies and all those things that the traditionalist used to do," he revealed.
"Nowadays, there are so many hospitalists that oftentimes the referring physician does not know what the specialist even looks like — would not know them if they saw them on the street," he continued. "It's just much easier to be impersonal when you don't have that communication.
That realization was the motivation behind care compacting agreements that hold providers accountable to best practices that reduce costs and improve the patient experience.
READ MORE: Addressing Quadruple Aim, Physician Burnout Key to Risk Success
"We've started having mixers. Let's get together, have a dinner, and talk about what you want from us and what can we do for you," he recounted.
"Now as a collective group," he went on to say, "we can call the cardiologist and say, 'You're really practicing outside what is considered to be a norm in your field. Is there a reason for that? Could you cut that out for me because I like you and I would like for you to keep getting my patients?' We're not going to try to tell you cardiologists how to practice medicine, no more so than we want you to tell us primary care physicians how to do that. But we can all agree on some things."
While the care compacts represent more of a gentlemen's agreement, they can impair business relationships and lead to fewer referrals should one party go against the best interests of the group.
"We hold each other's feet to the fire and the patient benefits," said Purifoy. "That's one way we can tamp that cost down a bit. Those cardiologists understand that if they garner that collaboration with us on our Medicare patients, then we're also going to be sending them our Blue Cross, UnitedHealth, and QualChoice patients. That's just good business on their part."
STRENGTH IN NUMBERS AND CHOICE
Another benefit of creating communities of care through care compacts and similar agreements is the ability of a group of independent physicians to push back on bigger players in the market — that is, hospitals.
"I don't think that the hospitals can continue to dominate the landscape the way they did. The power is going to be shared with the providers as well as the hospitals. This collaboration is only going to increase across the country. It's the way of the future," said Aggarwal.
"We have our providers reaching out to their patients for a breast cancer or colon cancer screening," she continued. "Because the hospital is at risk, we actually tell the hospital they need to be doing that for us, 'You should be working your mammography and GI units to work with us and helping us do that.' It has created an amazing work environment and a very different paradigm shift for how we do things together because financially and from a quality point of view, both are equally at risk."
Given the health system that BIDCO is a part of, independent physicians do not have to sacrifice quality for convenience. The end result is healthy competition.
"We have this large system and we try to keep our care local in the community," Aggarwal explain. And that's high value because you have the quality as well as the cost in the community care. Because our network has so many community hospitals, the tertiary and quaternary hospitals have to compete with the community hospitals because they are providing really good care. And the same specialists are actually providing better care at the community hospitals sometimes because of access issues."
What's more, independent physicians have greater flexibility to change their referral systems on the fly as compared to hospital-based practices for the obvious reasons.
"That's not something that a hospital group could do as easily in Arkansas," added Purifoy. "There are just a few players in the game and no hospital ACO in Arkansas is going to say, 'The hospital across town can fix your knee a lot cheaper than we can, so we better start sending all our patients over there.' It's just not going to happen."
Both Purifoy and Aggarwal maintained the plenty of work still needed to be done to help independent physicians navigate value-based care. Ultimately, success will be determined by the ability of providers and organizations to communicate open and honestly in the best interest of patients.
"Just having that dialogue is something that's way past due," said Purifoy.