Commitment Key to Successful Value-Based Reimbursement Adoption
Providers should consider value-based reimbursement adoption as soon as possible or face the financial consequences of being a late adopter, an industry expert advised.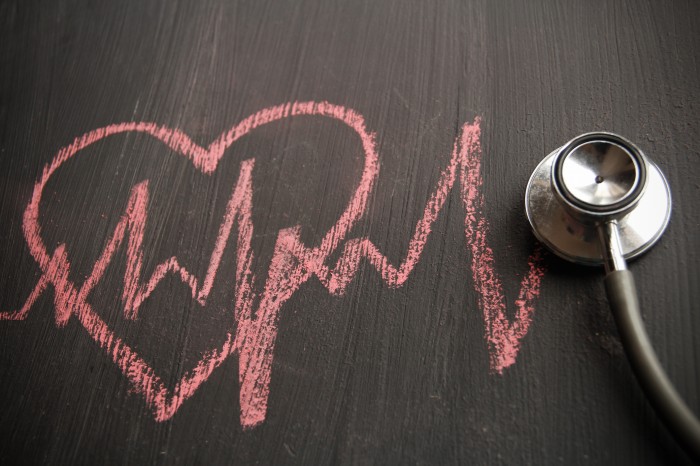 Source: Thinkstock
- It is time for healthcare providers to move past understanding the concept and start the value-based reimbursement adoption process. Otherwise, they may face profitability decreases from operating both fee-for-service and alternative payment models, cautioned David N. Gans, MSHA, FACMPE, MGMA Senior Fellow of Industry Affairs.
"Value-based payment is a situation where you either will be fully committed towards it or be a latent doctor because what you don't want to do is do just a little bit," he recently told RevCycleIntelligence.com.
Value-based reimbursement is seemingly here to stay despite recent healthcare reform debates, such as a potential Affordable Care Act repeal. The Affordable Care Act bolstered value-based care and payment initiatives, but industry leaders agree that value-based reimbursement adoption is not about if but when and how fast.
HHS has already tied about 30 percent of Medicare payments to an alternative payment model months ahead of its goal.
READ MORE: Best Practices for Value-Based Purchasing Implementation
The federal department remains committed to upping this value to 50 percent of traditional Medicare payments by the end of 2018. Federal healthcare leaders also intend for 90 percent of Medicare payments to also be linked to some type of value-based metric at the same time.
Source: CMS
Healthcare executives are also behind the industry-wide push away from fee-for-service. A recent survey showed that 55 percent of healthcare executives believe that the majority of their organization's healthcare payments will be linked to value-based reimbursement models by 2020.
Despite federal and executive confidence in alternative healthcare payments, the stakeholders at the heart of value-based care are not as enthusiastic. About one-half of physicians have a split perception about value-based reimbursement and another 40 percent view it as negative, a recent MGMA Stat poll revealed.
Source: MGMA
READ MORE: Exploring Two-Sided Financial Risk in Alternative Payment Models
Only 11 percent of healthcare professionals stated that their organization's physicians view value-based reimbursement adoption as a positive move.
Gans explained that most physicians may be skeptical about value-based reimbursement because the payment model shakes the foundation on which they built their infrastructure.
"A lot of people are very concerned about the status quo, especially when you're bringing in new concepts and innovations and when you impact how they are being paid," he said. "Part of it is because they have already optimized their systems."
"They have built billing systems and electronic health record systems that are very expensive and integrate with their practice management systems that are optimized to work in a fee-for-service environment," he continued.
READ MORE: Preparing the Healthcare Revenue Cycle for Value-Based Care
From clinical documentation, CPT codes and diagnosis identification, to appropriate reporting, most physicians worked on implementing health IT systems that catered to a fee-for-service system. Replacing or customizing the systems to integrate with some payments under value-based reimbursement and others under fee-for-service may not seem like it is worth another hefty investment.
Health IT and EHR systems as they stand already cost physician practices up to $32,500 per physician to operate, a 2016 MGMA report uncovered. The expenses included IT equipment, staff, maintenance, and other costs.
"They are looking to potentially make major investments to change complete systems, including their data collection and their billing systems in order to accommodate the requirements for what's going happen under value-based payment," Gans stated. "This is the unknown. So, it's no surprise that a lot of physicians and their organizations are not supporting that change."
Previous experiments with healthcare payment reform may also weigh on physician minds, he added.
"Many physicians have bad experiences from 20 years ago when we were amid the HMO movement," he said. "So many HMOs got billed a bad reputation by not appropriately paying doctors for the work they had done or by putting doctors at risk."
Physician backlash toward capitation payments under an HMO plan contributed to negative provider views on the alternative payment model. Many providers felt uncomfortable or unprepared to assume the financial risk of patient populations like health plans traditionally did, a 2010 Health Affairs study showed.
Capitation payments also failed to deliver the healthcare cost containment results health plans and providers expected. Savings from modest adoption did not offset the administrative costs of calculating and negotiating capitation rates, the study added.
"The physicians also did not understand the concepts, and consequently, a lot of physicians had some very bad experiences, as did patients, with the HMO that they had contracted with," Gans stated.
However, physicians should learn from their experiences with HMO plans and capitation payments, he added.
A major driver behind the so-called failed capitation payment experiment was that only a small percentage of physician revenue stemmed from the alternative payment model, the Health Affairs study stated. Consequently, providers may not have been incentivized to align their practice's workflows with capitation.
"We found the most profitable practices were those who either had no capitation at all or more than 50 percent of their revenue came from capitation."
The modest adoption rate within a practice caused many providers to lose money with the endeavor because they were trying to operate both fee-for-service and the alternative payment model, Gans stated.
"The practices that had the least profitability were those in between because they were still expending money for systems and still learning how to make capitation work," he said. "They were incurring more costs and not necessarily getting any of the benefits of the capitation payment because they were still changing systems."
Based on the data, Gans explained that commitment to value-based reimbursement is key to increasing profitability under the models.
"We found the most profitable practices, the ones that had the best bottom line, were those who either had no capitation at all or more than 50 percent of their revenue came from capitation," he explained. "These were the practices that had built the systems, understood the process of payment, and they were working very well in the environment."
A similar trend is also emerging among medical groups implementing new value-based reimbursement models. A recent survey showed that 56 percent of financially well-off medical groups have a value-based reimbursement transition plan in place.
In contrast, low-performing medical groups were twice as likely than their financially successful peers to have no value-based reimbursement plan.
To graduate from the planning stage to value-based reimbursement implementation, Gans advised healthcare providers to start by defining the process. Providers should understand what payers expect from them in order to get paid under the alternative payment model.
"The issue is one of how is it going be implemented and that is an important element that it needs to be conveyed to doctors and their practices, the process, not so much the concept," he explained.
Next, providers and other stakeholders should understand that value-based reimbursement adoption takes time.
"The other element is to give doctors enough time to change their systems," he stated. "In conversations with practices that are involved in accountable care organizations (ACOs), they said that it was a much more difficult process than they anticipated to change their information system and the data they collect, especially when you start looking at how to manage those chronically ill patients."
Recent CMS data supported the concept that ACO success comes with time. The federal agency reported that Medicare Shared Savings Program (MSSP) ACOs with experience in the model lowered healthcare costs more than newcomers in 2015.
"The other element is to give doctors enough time to change their systems."
About 42 percent of MSSP ACOs that started the program in 2012 produced savings beyond their financial thresholds, whereas only 37 percent of 2013 starters, 22 percent of 2014 starters, and 21 percent of 2015 starters achieved savings above their minimum savings rate.
Providers should also collaborate with payers to gain access to healthcare data that they traditionally would not have in their facilities.
"A critical element of value-based payment has been the exchange of information that the insurers have and that the doctors may not have, such as the cost of claims or how patients are being assigned to a provider," he stated.
While most physicians are unsure about the impact of value-based reimbursement, Gans emphasized that they should commit to implementing alternative payment models because it seems that the concept is here to stay.
"We have 60 percent who are in favor or at least a mix, so it is a matter of implementation and process, not so much should you have payment based on quality," he said.