Congress Wants More on CMMI Alternative Payment Model Development
Representatives urged CMS to provide details on CMMI alternative payment model development projects and how the agency plans to boost transparency for the public.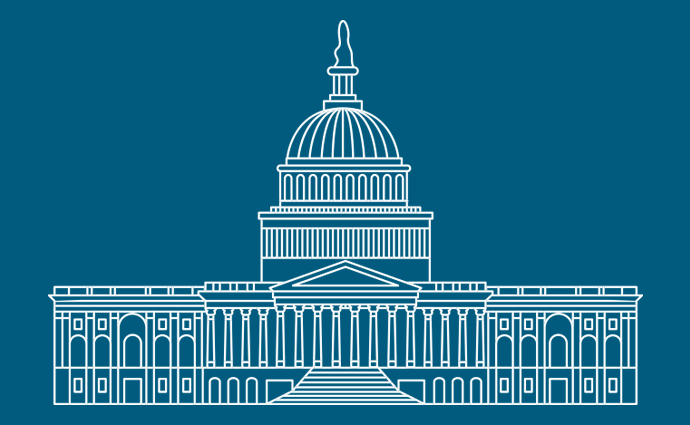 Source: Thinkstock
- The House Committee on Ways and Means is calling on CMS to boost transparency with alternative payment model development in the Center for Medicare and Medicaid Innovation (CMMI), which develops and operates alternative payment and care delivery models for CMS.
"We have long been advocates for healthcare innovation. However, significant policy changes made unilaterally by the executive brand without sufficient transparency could yield unintended negative consequences for beneficiaries and the healthcare community," wrote Chairman Richard E. Neal (D-MA) and Ranking Member Kevin Brady (R-TX) in a Jan. 9 letter to CMS.
"We strongly urge the Agency to provide more sunshine in this process, and allow Congress, beneficiaries, and stakeholders greater opportunity to provide feedback into the policies that CMMI tests that affect millions of American with Medicare."
Under the authority of the Affordable Care Act, CMS established CMMI to design, implement, and test alternative payment and care delivery models that aim to reduce costs, improve quality, and support patient-centered care.
Since its inception, the Innovation Center has implemented 37 models, including the Medicare Shared Savings Program (MSSP), Bundled Payments for Care Improvement (BPCI), and the Comprehensive Primary Care (CPC) Initiative. The models have involved approximately 18 million CMS beneficiaries and individuals with private insurance as well as over 200,000 providers.
A 2018 Government Accountability Office (GAO) report showed that only four of the alternative payment models run by the Innovation Center had reduced costs while maintaining or enhancing care quality, or improved care quality while maintaining or decreasing costs.
Now policymakers are asking for more insight into the alternative payment model development process that impacts millions of Americans.
"CMMI model development process has historically been opaque to Congress and to stakeholders," explained Neal and Brady. "CMMI does not always use the traditional rulemaking cycle in which the public may provide comment to CMS to better inform and perfect the regulatory process."
"Moreover, over the last few years, CMMI rulemaking has been narrowed to topics that only include mandatory models, rather than an opportunity to better understand how all models would affect patients and the Medicare program."
CMMI launched several mandatory alternative payment models since its establishment, including the Comprehensive Care for Joint Replacement program. The Innovation Center also planned to implement compulsory cardiac bundled payment models. However, CMS canceled the mandatory models prior to implementation.
Policymakers and providers have debated whether mandatory alternative payment models are appropriate. Former HHS Secretary Tom Price opposed the models, arguing they "overhaul major payment systems, commandeer clinical decision-making, and dramatically alter the delivery of care" without stakeholder input and care quality tests.
About 72 percent of medical groups in a 2018 poll also said they are against mandatory alternative payment models.
But current HHS Secretary Alex Azar has spoken out in favor of mandatory demonstrations.
"We need to be able to test hypotheses," he said at a 2018 Senate Finance Committee hearing. "If we have to test a hypothesis, we have to be a reliable partner. I want to be collaborative in doing this. I want to be transparent and follow appropriate procedures. But if to test a hypothesis on changing our healthcare system needs to be mandatory opposed to voluntary to get adequate data, then so be it."
Congress has allowed the HHS Secretary, who oversees CMS, to waive certain Medicare rules so new payment and delivery models can effectively improve care quality and reduce healthcare spending.
However, policymakers and the public should be able to see and follow the alternative payment model development process to "ensure that these models do not cause unintentional harm to Medicare beneficiaries," Neal and Brady advised.
To increase transparency, the House Representatives called on CMS to detail to Congress what models are currently under active consideration and model specifications, such as estimated timeline, rulemaking or other public comment period, and any estimates from the Office of Actuary.
They also asked CMS to provide a description of any additional activities that the agency and CMMI intend to conduct to promote transparency and engage stakeholders prior to models being finalized.
Neal and Brady requested the information to be delivered to Congress by Jan. 23, 2019.
"We look forward to working with you to ensure that CMS adheres to Congressional intent relating to CMMI; that it tests and promotes innovate delivery system models, but does not bypass Congress and the public to rewrite Medicare law for beneficiaries," they concluded.