Consolidated Medical Billing Boosts Collections for a TX Group
Abilene Diagnostic Clinic's CFO shares how a consolidated medical billing experience lowered patient A/R from 14 to 2 percent and allowed independent physicians to stay independent.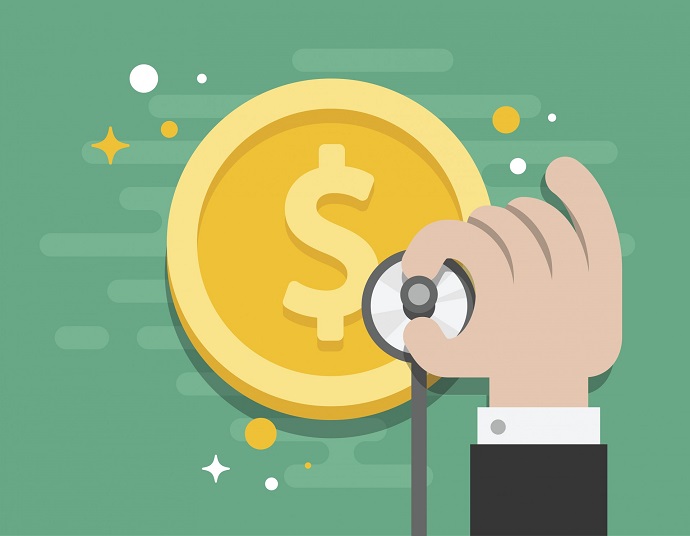 Source: Thinkstock
- Providing a unified medical billing experience was key to improving patient collections by 24 percent in one year at the largest independent multi-specialty physician group in Abilene, Texas.
Abilene Diagnostic Clinic boasts 30 physicians and 30 mid-level providers, who specialize in a wide range of healthcare services, from anesthesia, family practice, and obstetrics and gynecology to occupational medicine, pain medicine, pediatrics, and podiatry.
The physician group allows these independent physicians and providers to maintain autonomy over their own practice during a time when remaining independent is getting harder. As the average deductible reached at least $1,350 for an individual, practices started acting more like banks to collect what was owed to the providers.
But already tight margins and limited resources prevented independent physicians from thriving in the era of the high deductible.
While merging with a larger organization to shift patient collections out of the practice setting seems appealing for many independent physicians, Abilene Diagnostic Clinic aims to help solo doctors remain autonomous, while still collecting the payments for the care they deliver.
READ MORE: 4 Medical Billing Issues Affecting Healthcare Revenue Cycle
The physician group does this by allowing providers to share overhead costs but own their own income streams.
While independent physicians rejoiced at the opportunity to maintain control over their practice, Abilene Diagnostic Clinic's revenue cycle wasn't living up to it's potential as each physician continued with their own medical billing and patient collections process.
"Even though we were one clinic with 60 providers, our collection process treated every healthcare encounter separately," explained the organization's CFO Andrew Kouba, CPA. "If the patient went to a primary care visit, they'd get a statement. If they went to our lab, they'd get a statement. And then if they went to get an x-ray or to see a specialist, maybe all in the same week, they might get three statements, and they were all treated separately. It was very broken and disjointed. It amplified the cost of the statements and seemed confusing."
Abilene Diagnostic Clinic also relied on paper statements and did not have a patient portal to streamline patient collections and medical billing.
The patchwork of collections systems and paper-based medical billing drove patient accounts receivables (A/R) to about 14 percent when Kouba joined the physician group. That value was likely to increase as high-deductible health plans continued to dominate the market and patients assumed a greater portion of financial responsibility.
READ MORE: Pay-for-Performance Strategies for Independent Physicians, Small Practices
"From my standpoint, there was an opportunity," he explained. "It wasn't really affecting the revenue number as much, but it was more the cash was just hanging out there, and we weren't doing a good job of collecting it. I knew that was going to be an area of focus."
Kouba also identified the opportunity to shift to a "one-clinic mindset" to boost patient collections.
"Patients were receiving bills for each physician they saw, which allowed them to pick and choose which bills to pay," he stated. "When you get four statements and you think you got one experience, you're confused as a patient."
"They usually paid their doctor because they had a good relationship with them, but when it came to lab, radiology, some of these ancillary services, they would often neglect those payments," he added.
READ MORE: Payment Plans Tackle Hospital Patient Collection Challenges
Unifying medical billing and patient collection systems and processes under one system was key to lowering patient A/R and collecting revenue that was owed to each physician. Kouba partnered with InstaMed to consolidate the myriad of vendors used for statements, payment plans, and even credit card swipe devices.
The payments network and it's One Bill feature also consolidated medical bills that went out to patients.
"If you have a patient with lower back pain, he might first go to our internal medicine provider," he said. "Then, he might get referred to a specialist. They might do some x-rays and then refer him to a physical therapist. Well, patients were getting four statements before, but this wrapped it all into one."
The single medical billing component unified multiple balances into "one easy-to-read statement so patients understand exactly what they owe," he elaborated.
Providing patients with a unified medical bill under one system helped to build trust between patients and the clinic where they sought healthcare services. Trust was critical to collecting full patient financial responsibility across the system's settings.
"Giving that all in one piece builds the trust aspect of it," Kouba explained. "You get a bill and it says InstaMed, which matches the branding they see when they go online to pay. You start getting that trust. Patients start thinking, 'Yeah, I pay at InstaMed. I'm a patient. I pay there.' And then you come onto the site, and you see the same branding. 'I swipe my card, and my statement says InstaMed.' It's a payment to Abilene Diagnostics, but I like the consistent brand recognition aspect."
With some education from Abilene Diagnostic Clinic, patients started to perceive their experience at the physician group as a unified encounter, rather than a disjointed combination of different appointments. Patients no longer had to pick and choose which services to pay for because the statement consolidated patient financial responsibility into one bill.
Additionally, the medical billing and patient collections system offered payment plans under the same branding. The payment plan component also catered to the demands of healthcare consumers, who tend to view healthcare as a service, not a business.
"We offered the plans before, but the payment plans were with another third party," he said. "If you couldn't pay your bill and you wanted to set up a payment plan, then that third party charged you a dollar or two for every payment transaction to make their money. They also charged us a dollar or two for payment transactions. They're a business. They're trying to make money."
However, patients do no view healthcare as a business and demanded a different approach to payments.
"There is that balance between business and service, and healthcare leans to more of a service," he continued. "We are not a not-for-profit, but we are a service-oriented business and we're here for the patient."
Through the consolidated network, Abilene Diagnostic Clinic was able to offer their patients a simpler payment plan structure that did not require bouncing around to other vendors who charged per transaction.
"We made internal criteria that said, 'If the bill is $150.00 or less, you need to pay it off in a specific number of months. If it's this much, you have to pay it off in this amount of time, and if it's a large bill, you need to come visit with a counselor and maybe set up something bigger,'" he stated.
"Our payment plans do not charge interest and income verification is not required to qualify, whereas a lot of hospital systems take these extra steps," he added.
Building trust, responding to healthcare consumerism, and offering simpler patient collection processes were critical to improving patient A/R at the physician group, Kouba explained.
"When I got here in in July 2016, our patient portion of A/R was 14 percent," he said. "But the One Bill pilot was rolled out January 1st of 2017, and within the first quarter of 2017, our patient A/R as a percent of A/R dropped to 8.5 percent. By June 30th, it went from 8.5 percent to 7 percent. By September 30th, it went from 7 percent to 4 percent, and by the end of the year on One Bill, it had gone from 14 percent to 2 percent."
"Our outstanding balances shrunk dramatically," he continued. "From a data standpoint, that shows the value that it brings."
In addition to consumer benefits, consolidated medical billing and patient collections also brought value to independent providers in the market, Kouba added.
"We're battling health systems for physicians as an independent physician group," he said. "Many of these physicians are caught up in this and wondering if they should give up. I'm hoping to use the platform that we've established and build on the success that we're having in our local market with collecting cash, so when independent physicians think that they have to join the health system and they can no longer do it by themselves, they at least give us a look."
The success story shows that independent providers have an opportunity to remain autonomous and still collect from their patients in an era of high-deductible health plans. Merging with a larger healthcare organization is not the only option to gain access to capital and maximize revenue.
"That's something that I'm hoping that we'll be able to leverage as an attraction point for independent physicians more than anybody else," he concluded.