Designing Care Models to Treat High-Need, High-Cost Patients
Researchers developed identification methods and care models that address the high-need, high-cost patient population, which represents half of healthcare spending.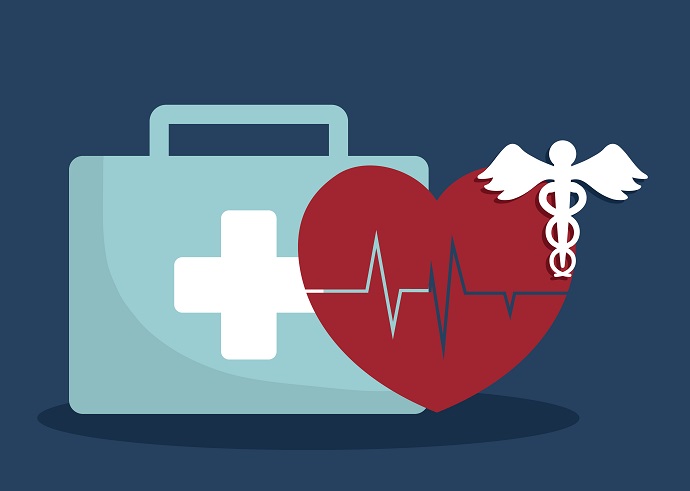 Source: Thinkstock
- A recent report from the National Academy of Medicine (NAM) explored how healthcare organizations can identify high-need, high-cost patients and implement care models that appropriately address the needs of the population to reduce healthcare spending.
While high-need, high-cost patients only represent about 5 percent of all patients, their healthcare costs account for almost one-half of the nation's healthcare spending.
Source: National Academy of Medicine
Based on the discussions held in three workshops between July 2015 and October 2016, NAM researchers uncovered key characteristics of the patient population and ways for healthcare organizations to identify the patients within their systems.
They agreed that stakeholders should pinpoint high-cost and need patients by using total accrued healthcare costs, the intensity of care utilized in a specific period, and functional limitations. Examples of functional limitations include restrictions regarding daily living, such as dressing, bathing, and self-feeding, as well as limitations with instrumental activities, including maintaining an independent lifestyle.
READ MORE: High-Cost Patients Widely Distributed Across Hospitals, Markets
Researchers also found the common demographics of the patient population. High-need, high-cost patients tend to be disproportionately older, female, white, and less educated. They are also more likely to be enrolled in public health insurance, self-report fair to poor health, and experience a lack of care coordination with the healthcare system.
"As a result, addressing clinical needs alone will not improve outcomes or reduce costs for this population," the study stated. "Rather, it will also be necessary to address an individual's functional, social, and behavioral needs, largely through the provision of social and community services that today are not typically the province of healthcare delivery systems."
Since the patient population is heterogeneous, researchers suggested that healthcare organizations use a taxonomy to divide high-need, high-cost patients and pair them with appropriate care models.
The study examined patient taxonomy models used by the Harvard T.H Chan School of Public Health and The Commonwealth Fund. Both models segment high-need, high-cost patients by their medical characteristics because healthcare organizations have convenient access to the information.
However, stakeholders in the meetings expressed the need to address other factors impacting healthcare costs and need. They agreed that a patient taxonomy model should include functional, social, and behavioral factors within the medically oriented taxonomy as factors that affect care model or team composition rather than independent segments.
READ MORE: What Is Healthcare Revenue Cycle Management?
Stakeholders developed a starter patient taxonomy model that first assigns patients to a clinical segment and then follows with an assessment to pinpoint behavioral health and social service needs.
Source: National Academy of Medicine
Behavioral health needs that significantly impact care delivery decisions include substance abuse, serious mental illness, cognitive decline, and chronic stress. Healthcare organizations should also look out for specific social risk factors, such as low seriocomic status, social isolation, community deprivation, and house insecurity.
While the starter patient taxonomy model helps healthcare organizations pair high-need, high-cost patients with appropriate care models and teams, additional work is still needed to divide care and finite resources to the appropriate individuals, the study added.
"One challenge to achieving this is that most health information technology systems do not support integrated and streamlined data collection of patient's physical and behavioral conditions, their care utilization, and their social challenges," researchers wrote. "Additionally, multiple payers and varied benefits packages pose administrative and operational hurdles for the implementation of a taxonomy."
READ MORE: Reducing Use of Low-Value Services Cuts Healthcare Costs
While creating a comprehensive patient taxonomy model hit some roadblocks, the study uncovered that successful care models that both target the high-need, high-cost population and reduce healthcare costs shared four characteristics.
First, care models that manage high-need, high-cost patients tend to focus on service setting. The most successful models targeted either a specific age group with multiple diagnoses or patients considered high-utilizers.
The care models also focused on at least one of the following care delivery areas:
• Enhanced primary care: primary care setting interventions that provide supplemental healthcare services that add to traditional primary care and/or utilize a team-based approach, including interdisciplinary primary care services, care and case management programs, and chronic disease self-management initiatives

• Transitional care: emphasizes safe and efficient transitions from the hospital to the next site of care by using a nurse or other provider as a transition coach to provide patient education about self-care, facilitate communication with providers, perform home visits, and monitor the patient

• Integrated care: cross-disciplinary programs which emphasize social risk interventions and behavioral health services as well as medical care and functional assistance
Second, the study stated that successful high-need patient care models share common care attributes. The popular attributes included:
• Multidimensional patient assessment for medical, functional, and social needs

• Targeting of patients most likely to benefit from care interventions

• Evidence-based care planning

• Alignment of patient goals and functional needs within care models

• Patient and caregiver engagement, education, and coaching

• Care coordination and communication between patients and care teams

• Patient monitoring

• Facilitation of care transitions
The key to carrying out the care model attributes was employing a care coordinator in the physician office to develop relationships between patients, family members, and caregivers, as well as providers and care teams. The care coordinators tended to be social workers or registered nurses.
Third, successful care models shared delivery features, such as multidisciplinary care teams with a care coordinator as the leader, a care coordination emphasis, speedy provider responsiveness and constant availability, and timely clinician feedback and data for remote patient monitoring.
The care models also demonstrated medication management, extensive outreach into the community and home, social services integration, prompt patient follow-up after hospitalizations, and standardized discharge policies.
An example of a high-need patient care model using delivery features is the Geisinger Health System's Patient-Centered Medical Home. The model embeds care managed with primary care providers to pinpoint high-risk patients. The care managers then work with providers at other care sites and act as the communication hub.
Finally, researchers found that successful care models included a component of organizational culture change. Healthcare organizations implementing the models engaged in workforce and data resource modifications.
In terms of aligning a workforce with the care models, organizations developed care teams that catered to the local context and caseload. The programs also tended to structure the size of the program to improve communication and adapt the program as local resources changed or evolved.
For example, a clinic may start by using a registered nurse as a care coordinator. As the program matures, the clinic could add a social or community health worker as local resources become available.
Since the programs are highly specialized, organizations should offer customized training for care team members.
Healthcare organizations also leveraged their data resources, access, and applications to inspire organizational culture change.
"Data sources themselves range from qualitative in-person assessments to such sophisticated health information technologies as interoperative electronic health records and patient-generated outcomes data from wearables and trackers—all of which care programs could use to assess outcomes or attribute value," the study stated. "Health systems can also use metrics gathered by the care team to evaluate and improve care models and their performance."