Did Risk-Based APMs Propel Greater Provider Consolidation?
Risk-based alternative payment models did not drive provider consolidation growth because areas with high and low ACO participation faced similar trends, a study claimed.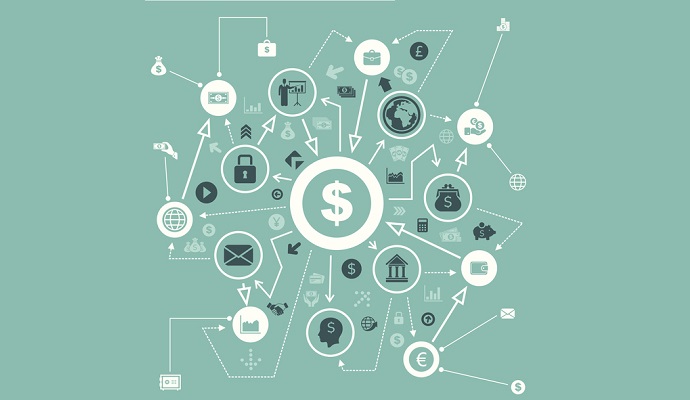 Source: Thinkstock
- A recent Health Affairs study revealed that risk-based alternative payment models, such as accountable care organizations (ACOs), have not spurred greater provider consolidation in the post-Affordable Care Act healthcare environment.
Medicare claims and American Hospital Association Annual Survey data from pre- to post-Affordable Care Act implementation, which mandated alternative payment model development, showed that provider consolidation increased significantly since 2008 in all 289 Metropolitan Statistical Areas studied.
However, areas with higher ACO participation by 2014 did not experience greater vertical provider integration or physician group size growth than areas with lower ACO participation by 2014.
"Many policy analysts have predicted that providers would respond to the rapid growth of new payment models by forming larger organizations to assume financial risk and succeed under these models," wrote Harvard Medical School researchers. "However, we found little evidence to support this prediction."
One example of healthcare stakeholders projecting alternative payment models to spur provider consolidation comes from a September 2016 Health Affairs report. Researchers stated that recent provider consolidation trends stemmed from more population-based reimbursement implementation. Providers were moving to larger organizations to gain access to the necessary number of patients to participate in alternative payment models.
READ MORE: How Do Hospital Mergers Lower Costs, Drive Quality Improvement?
Providers may have also gravitated towards merging with a larger organization to shoulder financial and technical challenges associated with participating in alternative payment models and modern medicine in general. For example, EHR implementation is key to updating a practice and earning maximum value-based reimbursements, but small practices or solo providers may not have the financial or technical capabilities to install the technology.
Many providers also projected alternative payment models to boost consolidation rates. A July 2016 Deloitte survey showed that 80 percent of providers expect MACRA's value-based reimbursement models to drive provider consolidation because of financial pressures.
The participants agreed that about one- to two-thirds of remaining independent physicians were likely to merge with a larger organization in the next three years.
Harvard Medical School researchers countered that provider consolidation rates were already trending up before Affordable Care Act implementation.
From 2008 to 2013, researchers found that all provider market concentration measures and prices significantly grew in all areas studied. The average Metropolitan Statistical Area faced the following provider consolidation increases:
READ MORE: Preparing the Healthcare Revenue Cycle for Value-Based Care

• Physician-hospital integration rose with 16.8 percent of physicians employed at hospital-owned practices going to 23.1 percent

• Physician concentration increased 76 Herfindahl-Hirschman Index points (higher values indicate greater market concentration)

• Average physician group size grew by 22 physicians

• Hospital concentration rose 279 Herfindahl-Hirschman Index points

• Inpatient and outpatient price indices increased by 28 percent and 14 percent, respectively
READ MORE: Do Hospital Mergers Disincentivize Orgs to Lower Their Costs?
Provider consolidation growth occurred in high and low ACO participation areas, indicating that alternative payment model participation did not drive the increases, researchers contended.
"[W]e also found that, compared to markets with lower 2014 ACO participation, those with high participation did not experience greater growth from the pre- to the post-period in vertical physician-hospital integration or physician group size or in physician market concentration, hospital market concentration, or commercial health care prices," stated the study.
Source: Health Affairs
Even within the same Metropolitan Statistical Area, provider consolidation trends did not suggest that alternative payment model participation spurred more healthcare mergers and acquisitions activity. Only physician group size significantly increased based on ACO participation.
From the pre- to post-Affordable Care Act implementation, the average physician group size for providers who participated in an ACO rose by 11.4 more physicians compared to non-ACO providers.
But the rising physician group size for ACO participants stemmed from the addition of specialists, not primary care providers, in organizations that are already specialty-oriented.
Source: Health Affairs
Researchers argued that since most alternative payment models, ACOs included, rely on strong, coordinated primary care for value-based reimbursement success, provider consolidation for the sake of alternative payment model participation would drive more primary care provider integration.
"This differential increase in group size among ACO participants was driven largely by the addition of specialists—not primary care physicians—to practices that were already specialty oriented, which suggests that they did not grow in order to become ACOs," wrote researchers. "For a specialty-oriented group to position itself to enter an ACO contract, one would expect it to reorient itself toward primary care."
While study results indicate that alternative payment model implementation was not a primary reason for provider consolidation, researchers acknowledged that some integration may have stemmed from healthcare reforms.
However, the researchers noted that "new payment models may have triggered some consolidation as a defensive reaction to the threat these models could pose, rather than as a way to achieve efficiencies in response to the new incentives."
According to the study, some other potential reasons for consolidation in pre- and post-Affordable Care Act environments included better bargaining power for higher private payer claims reimbursement rates, referral and admission increases, capital investment boosts, malpractice risk pooling, and lower costs through economies of scale.
Providers and hospitals also may have consolidated to maximize Medicare reimbursement after CMS finalized rules that boosted claims reimbursement rates for services furnished in a hospital outpatient department versus physician office.
Researchers concluded that the disconnect between provider consolidation trends and alternative payment model participation should prevent policymakers from "abandoning ACO-like global budget models in favor of smaller payment bundles to avoid price increases from the types of consolidation that many researchers and policy makers have assumed are required to manage a global budget."