Do Hospital Mergers, Acquisitions Increase Prices, Reps Ask MedPAC
After reviewing conflicting research on hospital mergers and acquisitions, Congressional leaders are asking MedPAC to investigate how hospital consolidation impacts prices and quality.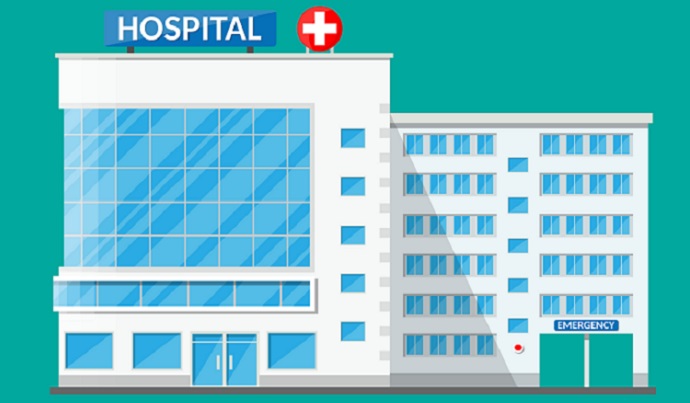 Source: Thinkstock
- Energy and Commerce Committee leaders are calling on the Medicare Payment Advisory Commission (MedPAC) to settle the debate on whether hospital mergers and acquisitions raise prices for patients.
In a recent letter to MedPAC's Chairman, Representatives Greg Walden (R-OR), Michael Burgess, MD (R-TX), and Gregg Harper (R-MS) asked the independent federal body to conduct research on hospital merger and acquisition trends to "help improve our understanding of the impact of consolidation in the hospital industry."
The Energy and Commerce Committee intends for the research to determine if hospital consolidation has an impact on patients and if patients pay higher prices without quality or outcome improvements because of hospital mergers and acquisitions.
The Committee called on MedPAC to investigate the hospital consolidation trend after receiving conflicting information on whether or not hospital mergers and acquisitions increase costs and/or detract from care quality.
For example, the Representatives pointed to a 2016 strategy& report that found hospital consolidation can reduce healthcare costs by 15 to 30 percent without taking away from care quality.
READ MORE: How Hospital Merger and Acquisition Activity is Changing Healthcare
But a 2012 Robert Wood Johnson Foundation study concluded that hospital consolidation generally results in increased healthcare prices, with some price hikes exceeding 20 percent. And another analysis from the Journal of Law and Economics stated that merging hospitals had a 40 percent boost in prices compared to non-merging hospitals, the Representatives explained.
Even more recently, MedPAC itself reported that consolidation can increase Medicare's costs. The June 2017 Report to Congress stated, "horizontal hospital consolidation can contribute to higher commercial prices and therefore contribute to the growing gap between the prices paid by Medicare and those paid by commercial insurers."
The commission also found that vertical consolidation between hospitals and physician practices can also raise costs for Medicare and commercial payers.
Now is the right time to determine how hospital merger and acquisition activity impacts patients and prices, the Congressional leaders stressed.
Hospital care is currently the largest category of healthcare spending, according to data from the National Health Expenditure. Hospitals also received almost $198 billion from Medicare during the 2017 fiscal year, the 2018 Medicare Trustees Report showed.
READ MORE: Hospital Mergers Produce Modest Healthcare Supply Chain Savings
With hospital care taking up a significant portion of the healthcare budget, policymakers must be aware of how hospital behavior will impact costs and prices.
"It is essential that Congress benefit from a careful, data-driven, nonpartisan analysis regarding to what degree consolidation trends in the hospital industry have the potential to increase or decrease costs for beneficiaries and taxpayers," the letter stated.
The Representatives urged MedPAC to formally analyze hospital consolidation trends and what the implications of consolidation are on hospital and patient costs. The commission should also determine how consolidation affects Medicare payments for physician services, as well as commercial prices, the policymakers stated.
Additionally, the Energy and Commerce Committee leaders called on MedPAC to determine how Medicare reimbursement policies incentivize hospital mergers and acquisitions.
Medicare reimbursement differentials may promote hospital consolidation. For example, Medicare paid between $58 to $86 more when providers performed an evaluation and management visit in a hospital outpatient department versus a physician office even though the patients were not sicker, a 2015 Government Accountability Office (GAO) report found.
READ MORE: 6 Major Hospital Merger Deals Making Headlines in 2018
Stakeholders raised concerns that the payment differential between care settings spurred hospitals to acquire more physician offices to maximize their revenue.
In response, policymakers included a site-neutral payment policy in the Bipartisan Budget Act of 2015. The policy established a site-neutral payment for newly-acquired, provider-based, off-campus hospital outpatient departments.
The Energy and Commerce Committee is now wondering how other Medicare reimbursement policies could be prompting hospitals to consider mergers and acquisitions.
The Representatives also want MedPAC to analyze how hospital consolidation impacts drug costs for patients.
The policymakers raised the issue about drug costs after reviewing analyses that suggest the 340B Drug Pricing Program incentivized hospitals to engage in mergers and acquisitions. MedPAC's June 2017 Report to Congress showed that over one-half of Medicare Part B drug spending in hospital outpatient departments in 2015 stemmed from hospitals in the drug discount program.
The commission added that the availability of 340B drug discounts was a driving factor for both physicians selling their practices to hospitals and hospitals acquiring practices.
Patients may end up paying more for their services or drugs because hospitals have an added facility fee for services.
"While the Committee has been clear that the 340B program is an important program that enjoys strong bipartisan support in Congress, the program appears to be having an unintended secondary effect in encouraging consolidation in some cases," the letter stated. "In such cases, Medicare patients may face higher costs for drugs and other services or treatment."
The Representatives anticipate MedPAC to respond to the call for research by the end of September 2018.