Do Hospital Mergers Disincentivize Orgs to Lower Their Costs?
Hospital mergers and acquisitions have increased commercial claims reimbursement rates and dissuaded providers from lowering healthcare costs, MedPAC contended.
- While hospital mergers and acquisitions increase a healthcare system's market power to negotiate higher private payer claims reimbursement rates, consolidation may also disincentivize hospitals to lower their healthcare costs, a recent Medicare Payment Advisory Commission (MedPAC) blog post indicated.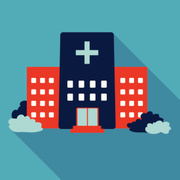 MedPAC researchers found that hospitals with lower private payer profits between 2009 and 2013 had a median standardized Medicare cost per case that was about nine percent less than the national median.
In contrast, hospitals with greater private payer profits in the same period had higher costs per case that were two percent more than the national median.
"The key insight of these analyses is that hospitals can control their costs if they have a financial incentive to do so," stated the blog post. "Over the years, the market power of hospitals has resulted in limited pressure to constrain costs, resulting in an average cost structure across the United States that is higher than in similar countries (even after accounting for the general cost of living), and in commercial payer rates that exceed even this high cost structure by 50 percent."
Commercial claims reimbursements rates have increased faster than the economy-wide inflation rate, MedPAC stated. As a result, private payer rates are about 50 percent higher than hospital costs.
READ MORE: Boost Healthcare Competition to Drive Down Prices, Up Quality
Even with recent declines in hospital employee wage growth and uncompensated care costs, hospitals still acquired material rate increases between four and six percent from commercial payers, reported a cited 2015 Health Care Cost Institute report.
Hospital systems that have significant market power can usually negotiate higher claims reimbursement rates from private payers because payers rely on their large presence in certain areas to attract consumers.
Under higher payment rates, hospital all-payer profit margins were at a 30-year high in 2014, averaging about 7.3 percent nationwide, MedPAC reported.
Private payer claims reimbursement rates substantially grew over the past couple of years because of an increase in hospital mergers and acquisitions, explained MedPAC. With more hospital consolidations, many healthcare systems have expanded their market share in certain locations, causing them to receive greater claims reimbursement rates.
Private payers have also boosted payment rates because of a hospital's ability to balance bill out-of-network patients for emergency care, the blog post added. Insurers may be hesitant to exclude hospitals that can receive emergency patients and bill them the difference between charges and what their insurer covers because patients oftentimes cannot avoid out-of-network hospitals in emergency cases.
READ MORE: Healthcare Mergers May Face New Federal Rules Under SMARTER Act
While balance billing capabilities increase a hospital's negotiating power, it has also led to price variations for identical emergency services, MedPAC found. For example, rates for a typical emergency department visit varied by a factor of four, with ten percent of hospitals receiving $275 or less and ten percent receiving over $1,311 for an in-network visit in 2013.
Both hospital mergers and price variations indicate that the market "is simply not working to bring rates down to a competitive level."
Under less competitive claims reimbursement rates, hospitals are not financially pressured to decrease healthcare costs as they would be under lower rates, stated MedPAC.
"We find that costs are highly dependent on the financial pressure that a hospital experiences," the organization wrote. "For the last several years, the Commission has published analyses establishing that when hospitals are reimbursed higher commercial rates, they have higher costs per patient and can cut costs when they are under competitive and fiscal pressures."
To promote stricter cost containment, some experts have called for greater antitrust oversight to prevent further competition reductions, but MedPAC pointed out many markets have already experienced hospital mergers.
READ MORE: Value-Based Reimbursement Spurs 8% Hospital Merger Growth
However, the organization presented the following options to control healthcare costs in light of non-competitive claims reimbursement rates:
• Implement reference pricing, where payers set price limits for planned services and consumers must pay costs above that level

• Promote accountable care organizations, which include incentives for providers to steer patients to other lower cost providers

• Increase high-deductible plan enrollments to establish incentives for patients to seek lower cost services

• Limit out-of-network prices charged in emergency cases, which may decrease the need for payers to include large hospital systems as part of their network
MedPAC also suggested a simpler strategy to increase pressure on providers to reduce healthcare costs. CMS and other stakeholders should "restrain increases in Medicare prices," the organization advised.
In March, an expert from the USC Schaeffer Center for Health Policy and Economics also called for healthcare payment reforms to counter reduced competition stemming from hospital mergers and acquisitions.
Paul Ginsburg, Director of Public Policy at the center, told the California Legislature, Senate Committee on Health Informational Hearing that the industry should implement more public insurance exchanges as well as increased price and quality transparency.
"There is a need for both public and private sector initiatives in addition to anti-trust enforcement to foster greater competition on price and quality," Ginsburg said. "I see payment reform as having major potential over time to reduce costs and increase quality. So my advice is to proceed with payment reform but also take steps to foster competition."
Dig Deeper:
• How to Improve Healthcare Mergers and Acquisitions Strategies