Do Medicaid Reimbursement, Admissions Produce Hospital Profit?
Two recent studies showed that Medicaid reimbursement and admissions can be profitable for safety-net hospitals, but charity care and taxes can lower revenue.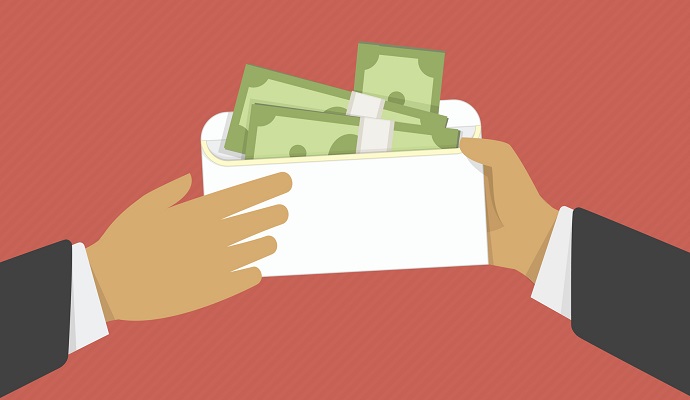 - Do Medicaid reimbursement rates and federal uncompensated care payments really cover the healthcare costs of treating larger proportions of Medicaid beneficiaries and uninsured individuals?
Two new studies in Health Affairs indicate yes, but with several caveats. The studies show that treating Medicaid beneficiaries can be profitable for safety-net hospitals, but charity care and provider taxes may contribute to lower hospital revenues despite profits.
The study conducted by Jeffrey Stensland, Zachary R. Gaumer and Mark E. Miller, found that Medicaid hospital admissions can be profitable to safety-net hospitals because of supplemental Medicare reimbursement programs that use Medicaid days to determine payments.
CMS developed the Medicare Disproportionate Share Hospital and Uncompensated Care programs in response to the traditional belief that Medicaid admissions are unprofitable. However, the federal agency does not determine the supplemental Medicare reimbursements using actual uncompensated care costs, such as charity care and bad debt. Instead, it uses Medicaid days plus the number of Medicare days for low-income Medicare patients who get Supplemental Security Income (SSI).
As a result, researchers found that an additional day for a Medicaid admission would increase marginal hospital revenue by a total of $320 per day for an average Medicare hospital in the Disproportionate Share Hospital program.
READ MORE: NH Judge Rejects CMS FAQs Clarifying Medicaid DSH Payments
Using data from 2,774 Medicare Disproportionate Share hospitals involved in three studies, researchers determined that the increased revenue first stemmed from a $95 per day boost from Medicare fee-for-service.
The safety-net hospitals would also see a $24 per day rise in Medicare Advantage revenue because the plans typically reimburse hospitals based on Medicare fee-for-service rates, which increased per Medicaid day.
Additionally, hospitals that qualify for Medicare disproportionate share hospital payments usually also receive specific uncompensated care payments. CMS has a total of $6 billion in Medicare uncompensated care payments for 2017 and it plans to distribute $161 for each Medicaid and SSI stay to qualifying hospitals.
Medicare Advantage also pays safety-net hospitals for uncompensated care, researchers added. They projected Medicare Advantage uncompensated care reimbursement to equal $40 per Medicaid day.
The total $320 in Medicare payments from Medicaid and SSI stays accounted for about 17 percent of total healthcare costs associated with treating a Medicaid patient, the study concluded. When researchers added the additional revenue to Medicaid reimbursement revenue, which typically covers about 90 percent of patient costs, they found the Medicaid readmissions are generally profitable.
READ MORE: AHA: Uncompensated Care Costs Worksheet Inaccurate, Inconsistent
However, Medicaid reimbursement rates covered between 76 to 127 percent of disproportionate share hospital costs depending on state, added researchers. So, safety-net hospitals in more generous states have more of an incentive to fill beds with Medicaid patients, but the an admission may be less profitable for hospitals in other states.
Despite Medicaid admission profitability, researchers also found that every additional uninsured charity care day at safety-net hospitals decreased Medicare reimbursement by $20, indicating that Medicare better supports the treatment of Medicaid patients and not uninsured patients.
"At the same time, taking a charity care case slightly reduces Medicare's reimbursement to hospitals that receive Medicare DSH [Disproportionate Share Hospital] payments," wrote Stensland, et al. "Therefore, it appears that Medicare's special payments are unbalanced toward helping hospitals pay for Medicaid patients instead of charity care patients, who are more likely to generate losses for hospitals."
Researchers concluded that safety-net hospital revenue cycle challenges stemmed more from uncompensated care than Medicaid patients.
"A more likely source of financial strain is charity care admissions, for which a hospital may be paid nothing, or emergency department services for patients with high-deductible plans who may ultimately pay nothing," stated Stensland, et al. "Uncompensated care is a real financial challenge."
READ MORE: 3 Best Practices for Hospital Claim Denials Management
In addition to uninsured patient costs, the other Health Affairs study, conducted by Robert Nelb, James Teisl, Allen Dobson, Joan E. DaVanzo and Lane Koenig, found that provider and hospital taxes also reduce Medicaid profits.
Data from 2011 audits of 2,475 Medicare disproportionate share hospitals showed that hospitals were generally reimbursed about 108 percent of total costs for treating Medicaid patients and 89 percent of costs for treating Medicaid and uninsured patients. The percentages included any supplemental payments, such as disproportionate share reimbursement.
However, hospitals must pay state taxes and other fees, such as local government requirements, to help finance state Medicaid programs. After accounting for taxes and fees, Medicaid reimbursement for disproportionate share hospitals decreased by 11 percent.
As a result, net Medicaid reimbursement averaged 89 percent of all Medicaid costs, reported researchers.
Similar to the other study, researchers also found that hospital profitability from Medicaid revenue varied by state. Only two states made net payments to disproportionate share hospitals that exceeded healthcare costs for both Medicaid and uninsured individuals after taxes and fees were deducted.
Despite revenue reductions, researchers found that the share of Medicaid costs covered by net Medicaid payments at safety-net hospitals was comparable to the share of Medicare costs covered by Medicare payments (94.3 percent).
Although, how provider taxes and local government requirements factor into safety-net hospital profitability after accounting for uncompensated care payments could change in the next year. CMS plans to the modify the Medicaid uncompensated care payment methodology to include third party and Medicare reimbursement data.
The federal agency intends for the change to incorporate actual uncompensated care costs in payment determinations. The proposed methodology would ensure that resources are more accurately allocated to hospitals that operate under financial shortfalls caused by treating Medicaid patients.
Safety-net hospitals may also see Medicare uncompensated care payments changes. CMS proposed to use actual uncompensated care costs in lieu of Medicaid and SSI days to calculate supplemental payments.
"These changes, if finalized, will help to better align Medicare payments to each hospital based on its share of national aggregate uncompensated care costs," CMS stated in the proposal.
In August, CMS finalized the rule containing changes to Medicare uncompensated care payments, but the federal agency chose not to continue plans to use a financial worksheet to determine actual uncompensated care costs until the worksheet undergoes quality control and data improvement.
Dig Deeper:
• GAO: Medicare Uncompensated Care Aid Not Based on Actual Costs