Docs Call for Provider Directory Accuracy to Improve Care Access
Surveyed physicians say lack of provider directory accuracy is causing care access troubles, and payer and provider collaboration is needed for improved data verification.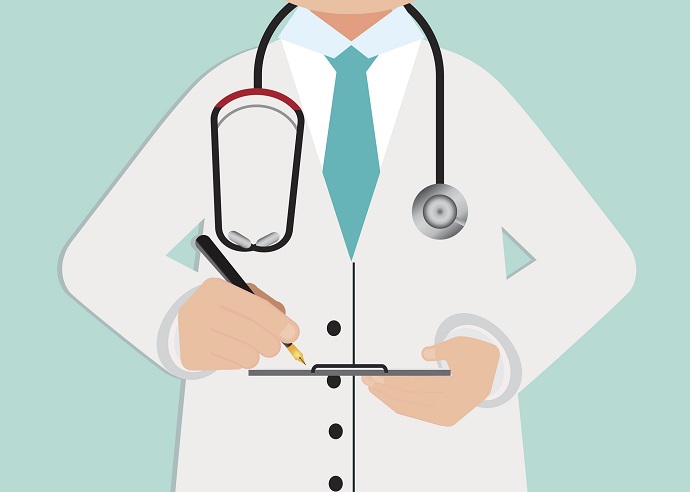 Source: Thinkstock
- Over one-half (52 percent) of physicians reported that their patients faced coverage issues at least once a month because of provider directory accuracy challenges, revealed a new survey from the American Medical Association (AMA) and LexisNexis Risk Solutions.
Provider network directory inaccuracies impacted patient care, the survey of over 700 physicians revealed. Coverage issues arose when patients could not access correct provider data from their health plans, including practice address, contact numbers, in or out of network designations, and if the physician was accepting new patients.
Inaccuracies in provider directories are not uncommon. A recent CMS audit of Medicare Advantage plan directories found that 52 percent of the provider directory locations listed had at least one inaccuracy, such as provider not at the location listed, incorrect phone number, and provider not accepting new patients when the directory stated that he was.
Many of these inaccuracies also had the potential to significantly decrease patient access to care. Provider directory inaccuracies with the greatest likelihood of preventing care access were found in almost 46 percent of all locations, CMS reported.
"Recognizing the importance to patients of high-quality directories, federal and state governments have created regulations requiring health plans to increase the frequency of physician data verification," stated Laurie McGraw, Senior Vice President of AMA Health Solutions. "As a consequence, some physician offices have experienced an increase in repetitious data verification requests from health plans that are mandated to constantly ensure the quality of network directories."
READ MORE: Provider Data Integrity Key to Directory Accuracy, Value-Based Care
Almost one-half (46 percent) of respondents received directory data update requests from payers, and one-quarter of those physicians received three or more requests per month, the survey showed.
Payers are frequently asking their network's physicians to update their directory data not only to ensure correct information for patients and marketing, but to comply with state and federal regulations.
However, few providers realized that frequent directory data requests stemmed from state and federal law compliance issues. For example, CMS plans to review one-third of all Medicare Advantage Organizations each year to ensure directory accuracy in light of the audit.
About 73 percent of physicians were unaware of mandates like these that are related to provider directory accuracy.
While providers are not satisfied with payer data collection and verification processes, they still highly value provider directory accuracy.
READ MORE: Payer Collaboration Key to Value-Based Reimbursement Strategy
Ensuring provider directories from health plans are correct and accurate is key to directing patients to in-network providers. Providers also rely on directory accuracy to attract patients to their practice.
Physicians believed that provider directory accuracy is a top priority, the survey showed. Approximately 89 percent of survey participants stated that it's important to them to be represented accurately in network directories.
Another 76 percent of respondents also believed that it is very important for their practice's information to be represented accurately in payer directories.
While provider directory accuracy is key for physicians, providers still felt inconvenienced by the administrative burden of frequently providing directory data to payers, the survey uncovered.
The survey showed a chasm between providers and health plans when it comes to provider directory accuracy. Accurate directories are important to both stakeholder groups, but effective communication is not taking place to streamline and improve data collection.
READ MORE: Payer, Provider Dialogue Key to Prior Authorization Reform
"Ensuring the accuracy of network directories needs to be a truly collaborative process for physicians and health plans," stated McGraw. "Physicians want patients to make informed healthcare choices, while health plans seek to comply with mandates to publish the most up-to-date network directories."
Updating the directory data collection and verification processes may help to improve collaboration between physicians and payers.
About two-thirds (68 percent) of physicians provide directory data updates to payers. But the primary method for updating information was fax, with 38 percent of respondents reporting using the method.
Practices may be using outdated methods for providing directory data to payers because payers are not technologically sophisticated to manage and update data, explained industry experts at Deloitte. Despite provider data being used across the payer organization for services like claims reimbursement, health plans still primarily use an outreach method involving phone calls to providers to update information.
Providers must also call each payer they work with to proactively change directory data when a triggering event occurs, like a location or number change.
Implementing a single system that can provide provider directory data to all participating payers could be an effective way to improve directory data collection. Approximately 67 percent of physicians in the AMA and LexisNexis survey stated that they were interested in having their practice use a single interface to submit data updates to all payers.