EFT Flaws, Paper Enrollment Key Electronic Claims Management Issues
Electronic claims management adoption is challenged by payer system limitations that result in EFT issues as well as manual EFT and ERA enrollment processes, WEDI stated.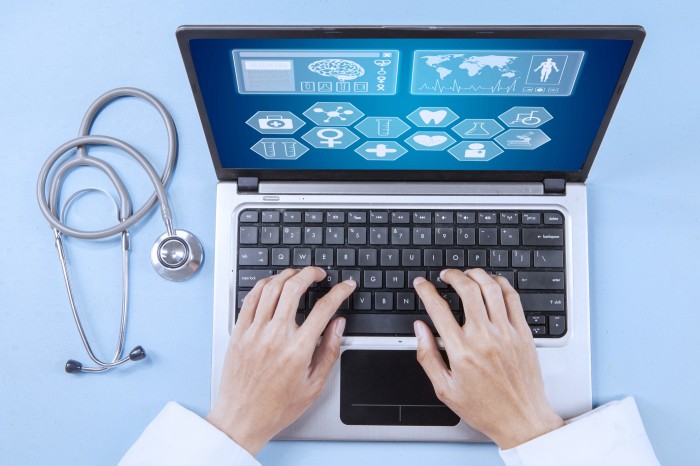 Source: Thinkstock
- Electronic claims management adoption continues to face challenges related to healthcare Electronic Funds Transfer (EFT) and Electronic Remittance Advice (ERA), a new Workgroup for Electronic Data Interchange (WEDI) white paper explained.
Despite the development of healthcare EFT standards by HHS, providers and payers have been slow to adopt electronic claims management processes. EFT implementation only increased by one percentage point to reach 62 percent in 2015, the Council for Affordable Quality Healthcare (CAQH) recently reported.
Although, providers and payers have been quicker to do away with manual remittance advice. CAQH found that over one-half of remittance advice transactions were fully electronic in 2015, increasing four percentage points from the previous year.
However, about one-third of the transactions remained fully manual.
WEDI stated that all stakeholders, including providers, payers, vendors, clearinghouses, and practice management system vendors, should collaborate to overcome electronic claims management obstacles involving EFTs, ERAs, and electronic reimbursement enrollment.
Healthcare Electronic Funds Transfer (EFT) challenges
READ MORE: Key Ways to Improve Claims Management and Reimbursement in the Healthcare Revenue Cycle
Providers are facing five major healthcare EFT challenges because of the limitations of payer systems, WEDI found after surveying stakeholders in 2016.
First, some payers do not offer providers both EFT and ERA, making it difficult for providers to pair claims reimbursement with its remittance advice.
Providers aim to reduce costs and administrative burdens by switching to electronic healthcare payments.
However, receiving either the payment or remittance advice on paper requires providers to manually post the data and connect the electronic portion with the paper-based component. Offering just one electronic claims management component counters the cost-savings and administration simplification of going digital.
Providers also may hesitate to adopt EFT and ERA unless they can receive both electronically because the manual reassociation process requires additional effort and undermines cash posting processes.
READ MORE: After EHR Adoption, Revenue Cycle Technology Modernization Begins
Second, some payers do not provide the CAQH Committee on Operating Rules for Information Exchange (CORE) Minimum Required Data for reassociation, which is all the information needed to connect EFTs with their ERAs. The required data includes effective entry date, reimbursement amount, and payment related information.
Without the necessary data, providers must find each payment and ERA received and manually calculate when corresponding files are received in order to post the reimbursement. This may discourage providers from adopting EFT transactions because paper checks and remittances would arrive together.
Third, necessary reassociation data is frequently missing or different between files when payers use vendors to develop ERA and EFT files. For example, vendors may fail to ensure that the effective entry data on the HIPAA-compliant 835 transaction matches the date in the EFT file.
They also may fail to verify that the CAQH CORE Minimum Required Data matches in both transactions.
Consequently, additional communication between providers, payers, and vendors is needed to resolve misaligned and missing information that could result in a non-compliant transaction.
READ MORE: How to Maximize Revenue with Improved Claims Denials Management
Fourth, some payers send multiple ERAs to providers for a single EFT or vice versa. This counters the WEDI best practice of always creating a single payment with a single ERA.
Creating multiple ERAs for one payment or several EFTs for a single ERA is not only forbidden, but it creates reassociation hardships for providers who are tasked with corresponding their payments and remittance advice.
Fifth, WEDI found that some payers create EFT reimbursements and ERA files in which the payment amounts do not match exactly. Payers may round reimbursement amounts on one file, but the amounts must match for providers to correctly post reimbursements to their practice management systems.
The workgroup suggested that payers update their systems to correct the healthcare EFT challenges. Plan leaders should also ensure they are creating one EFT for every ERA and all necessary communication between providers and vendors is occurring to guarantee that all needed data is present and matching.
Manual and differing EFT and ERA enrollment processes slow adoption
Providers must explicitly opt-in to electronic claims management processes with each payer they use. Each payer maintains its own processes for enrolling providers in ERA and EFT processes, representing a major challenge for providers.
"Each payer has unique requirements and processes for performing ERA and EFT enrollments, which puts the burden on the provider to work with each payer and its specific processes," WEDI wrote.
To alleviate enrollment burdens, WEDI called on payers to adopt CAQH CORE rules 380 and 382 for enrollment. The rules standardize data elements needed for enrollment as well as conventions and format for enrollment forms (electronic and paper).
While CAQH CORE rules require payers to offer electronic claims management processes, many payers still require manual processes.
WEDI noted that confusion about the definition of electronic enrollment may be the reason for limited electronic claims management adoption among payers. There is no standard electronic method for enrollment and payers could use email, PDFs, or websites.
The workgroup recommended that the most efficient approach would be to use a website that allows providers or their vendors to go through the enrollment process and enter all the required information.
For the method to work, payers must accept electronic signatures or offer a way for providers to upload hard-copies, WEDI noted. However, some payers still require "wet signatures" and hard-copy verifications for banking information as part of their non-standard enrollment requirements.
The patchwork of individual payer requirements, as well as the mix of electronic and paper processes, may discourage providers from adopting EFTs and ERAs.
WEDI advised payers to limit their paper transactions. The workgroup also suggested that providers seek vendors that can manage enrollment for groups of payers.
Additionally, the survey showed that providers face issues with enrolling through a clearinghouse.
Providers frequently use business associates, such as clearinghouses, to help them receive ERA and EFT files from multiple payers through a single communication channel. The clearinghouses also typically help providers enroll to receive ERA and EFT files.
However, payers or their vendors may not allow an agent acting on behalf of the provider to perform electronic claims management enrollment. The plans may not provide information to the clearinghouse on enrollment or enrollment status because they only communicate with the provider.
As providers work through the enrollment process on their own, they may also find that payer forms require information about the clearinghouse that is not readily available to them, causing delays in enrollment.
WEDI advised payers to work with vendors acting on behalf of providers to streamline enrollment process and boost electronic claims management adoption.