EHRs Still Disrupt Nursing Workflows, But Nurses Warming to Tech
EHR satisfaction grew from 24 percent in 2014 to 79 percent in 2018 as the technology stopped interfering with nursing workflows for some providers.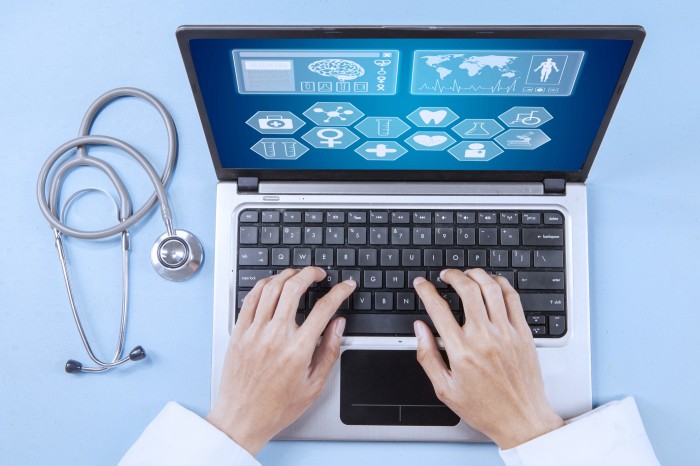 Source: Thinkstock
- The tides are starting to turn when it comes to EHR satisfaction among registered nurses. Only 69 percent of the providers now feel the EHR system is disruptive to the nursing workflow compared to 84 percent in the third quarter of 2016, a new Black Book survey showed.
EHR satisfaction may not be overwhelmingly high, but it continues to rise among registered nurses. A previous Black Book survey from mid-2014 found nurse dissatisfaction with EHR systems was at an all-time high, reaching 92 percent of nurse respondents.
Eighty-four percent of hospitals also experienced nursing workflow and productivity issues stemming from EHR use by 2016. Another 85 percent of nurses reported struggling with continually flawed EHR systems.
But times have changed for nurses, the most recent poll of over 7,400 registered nurses in 40 states from the second quarter of 2018 showed. Only 44 percent of registered nurses now think their EHR system has flaws and glitches that interfere with the nursing workflow.
Sixty-nine percent also reported that the EHR system is disruptive to nursing productivity. Another 80 percent said the EHR system intervenes in the patient-provider relationship, down from 90 percent in the third quarter of 2016.
EHR satisfaction among registered nurses may be on the rise, but a lack of health IT resources is still plaguing nursing workflows, according to the most recent survey.
The poll found a lack of health IT services this year. Eighty-two percent of nurses in inpatient facilities still did not have computers in each room or hand-held/mobile devices to aid EHR use. The number of nurses facing a health IT shortage is down from 93 percent of registered nurses in 2016.
"Technology can help nurses do their jobs more effectively or it can be a highly intrusive burden on the hospital nurse delivering patient care," said Doug Brown, President of Black Book Research LLC.
Despite technological troubles among registered nurses, the providers are starting to see the value in EHR systems.
About 96 percent of nurse respondents said they would not prefer to revert to paper records. This is a significant improvement from 2015 when 26 percent of nurses were hoping to go back to paper records.
Nurses may be warming up to EHR systems because their hospital IT departments and administrators are quick to respond to recommended changes. About 88 percent of the providers stated that their IT leaders are quick to implement changes in the EHR system that nurses identified as vulnerabilities to clinical documentation.
Only 30 percent of nurses said their hospital's IT leaders were quick to make recommended changes to the EHR system in 2016.
Registered nurses are also starting to see the value in EHR fluency. Approximately 85 percent of nurses now view competency with at least one EHR system as a top skill for employment.
Sixty-five percent of the respondents also thought nurses with multiple EHR fluencies are more qualified job candidates for health systems.
While EHR fluency is a desirable job skill for registered nurses, hospitals and health systems can also use their electronic health record system to attract qualified candidates. About 80 percent of respondents seeking a new nursing position said that the reputation of a hospital's EHR system was a top three consideration in their choice of where to work.
The survey indicated that nurses are developing preferences for certain vendors and systems, and a hospital's use of that vendor could sway their decision-making.
Hospitals using EHR systems from Cerner, MEDITECH, and Allscripts may have an advantage, Black Book reported. Cerner earned top marks, with a mean nursing satisfaction score of 93 percent, followed by MEDITECH and Allscripts with a mean score of 88 percent, respectively.
MEDITECH also scored the highest in terms of patient health data management and administrative processing, according to the registered nurses, while Epic EHR took the top spot for communication and connectivity and Cerner was number one for decision support and results review and management.
Cerner also tied for first place with Heathland for most satisfactory order entry and management, the nurse respondents reported.