Employers Play Bigger Role in Value-Based Reimbursement Transition
Employers are in a better position to offer providers value-based reimbursement opportunities than large payers and they want to boost their value-based contracts.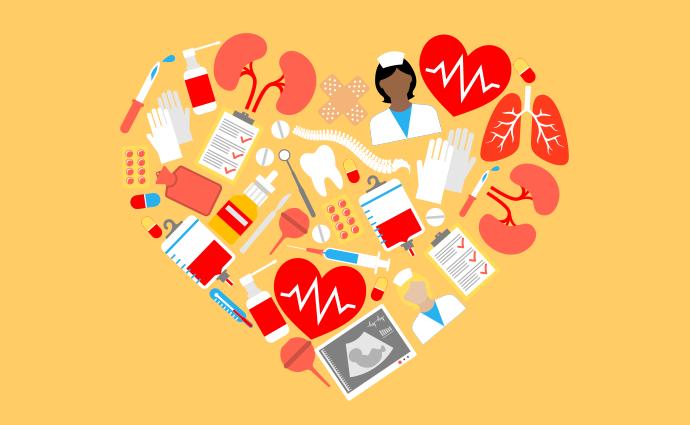 Source: Thinkstock
- Providers wanting to expand their value-based reimbursement contracts may want to look to the employer-sponsored health plan market, according to a new report from the Duke-Margolis Center for Health Policy and the Robert Wood Johnson Foundation.
Employers are seeking innovative methods beyond high-deductible health plans and co-payments for controlling rising healthcare costs. Value-based reimbursement and alternative payments models are one of the three ways that employers are reducing their costs, researchers found.
The other two strategies are implementing population health management and workplace clinics and creating networks of high-value providers.
"[E]mployer-sponsored plans are well-positioned to innovate because they are not constrained by some of the same limitations as other market segments. For example, traditional Medicare has taken the lead in advancing value-based payment reform, but it has little ability to innovate in its network and benefit design," the report stated.
"Self-insured employer plans, by contrast, have much greater flexibility to innovate by changing their provider networks, their benefit package, and how they pay providers. With these levers, employers may find new ways to contain costs and improve the value of care their employees receive, and by doing so accelerate innovation across the healthcare system."
READ MORE: Best Practices for Value-Based Purchasing Implementation
Both public and private payers are seemingly dragging their feet with offering value-based contracts and alternative payment model opportunities despite the industry-wide push to transition away from fee-for-service.
Only 29 percent of healthcare payments were paid through an alternative payment model in 2016, most recent data from the Health Care Payment Learning and Action Network (LAN) revealed. That proportion is up just six percentage points compared to the previous year.
The number of payers and providers who believe the industry is value-based is also declining. Just 27 percent of doctors and health plan executives in a recent Quest Diagnostics survey said that the industry was value-based, down from 29 percent the previous year.
The value-based reimbursement transition may be stalling without a wide range of alternative payment model and value-based contract options from payers.
Fifty-nine percent of providers in a 2017 AMGA survey said they have little to no access to commercial risk products in their local markets. "While this 59 percent represents an increase in payer involvement since 2015, the survey demonstrates that commercial payers are still largely not engaged in the risk market," AMGA stated.
READ MORE: Slow and Steady Still the Motto for Value-Based Reimbursement
The country's largest value-based payer, Medicare, also seems to be backpedaling on some of its alternative payment model opportunities. In November 2017, the public payer cancelled mandatory hip fracture and cardiac bundled payment models slated to launch in 2018.
However, many providers are looking to take on risk-based contracts. About 60 percent of providers in the AMGA survey said they are ready to participate in these alternative payment models within the next two years.
These providers may want to partner with employers in their markets to accelerate the transition to value-based reimbursement, the Duke-Margolis Center for Health Policy and the Robert Wood Johnson Foundation report indicated.
Value-based reimbursement efforts from employers
Over 20 percent of large employers promote ACOs and another 26 percent plan to implement an ACO model in the near future, according to a recent survey conducted by the National Business on Group Health.
Nearly 90 percent of large employers also plan to use Centers of Excellence arrangements for some healthcare services, with one-quarter to one-half of those employers using bundled payments in the contracts, the survey showed. Centers of Excellence programs involve a network of providers and healthcare institutions that deliver high-value services for a specific condition or procedure.
READ MORE: Reducing Low-Value Care Key to Value-Based Reimbursement Success
ACOs, bundled payments, and other value-based reimbursement arrangements represent an opportunity for employers to reduce their costs, explained researchers from the Duke-Margolis Center for Health Policy and the Robert Wood Johnson Foundation.
While employers are looking to alternative payment models to lower their costs, they are encountering major challenges with developing and deploying value-based contracts.
To succeed under the alternative payment models, employers need technical skills. For example, a successful bundled payment model hinges on the employer defining appropriate bundles, identifying high-value providers, contracting with providers, and updating claims processing systems to adjudicate payments.
Employers also need to have the ability to scale their alternative payment models to make them worthwhile to providers, researchers added.
"Even large employers may not have sufficient scale or in-house expertise to implement and administer reforms like ACOs or bundled payments themselves," they wrote. "Many are partnering with third-parties as they provide employers the infrastructure necessary to administer them."
A recent example of this is Walmart partnering with the Employers Center of Excellence Network (ECEN), an alliance of the Pacific Business Group on Health (PBGH) and large employers. Through the partnership, Walmart steers its plan members to high-value providers for certain procedures and the company waives its deductibles and copayments when patients go to those providers. The providers also agree to engage in bundled payments for those patients.
These Centers of Excellence bundled payment models are becoming increasingly popular, researchers reported. But currently only four percent of employers contract directly with Centers of Excellence organizations.
Other employers partner with vendors to develop, implement, and manage alternative payment models. The vendors have the technical and administrative capabilities to not only create successful models, but manage the claims and payments for the contracted providers.
The future of employer-sponsored alternative payment models
With the help from third-parties, employers are increasingly incorporating a value-based contract component to their cost-cutting strategies. And this trend is likely to continue in the near future, researchers predicted.
"[T]he leaders that we spoke with did not report any significant regulatory or legal obstacles to implementing and growing their models, demonstrating that employer plans have much greater flexibility for quickly adopting new models for payment, navigation, and care delivery than public payers," they wrote.
"The third-party models we examined have all expanded rapidly in recent years, working with new employer plans, in new geographic markets, and addressing new specialty and condition areas," they added.
However, the researchers questioned the scalability of employer-sponsored alternative payment models.
"[T]he nature of these models means that they have inherent limitations," researchers explained. For example, one can only drive so much volume to a high-value network before the best providers reach capacity. (For example, not every patient can travel to the Cleveland Clinic or other noteworthy health systems included in Centers of Excellence programs.)."
"At that point, further growth of network design models will likely rely on identifying and driving patients towards the best local providers and helping more providers learn how to deliver care in a manner considered 'high-value.' Ultimately, network design models will have to find more ways to use the existing health care infrastructure to continue growing."
Traditional health payers may also seek a greater role in the employer-sponsored alternative payment models, researchers projected.
"Many of them [employers] are taking over insurance design functions traditionally carried out by insurance plans themselves, such as negotiating alternative payment rates and making payments to providers, or defining networks," researchers projected. "However, as value-based initiatives continue to take hold throughout the health system, plans may seek to play a bigger role in executing the functions that are being carved out by third-party models."
Regardless, employers will continue to look for innovative strategies to curb their spending. Value-based reimbursement and alternative payment models represent an opportunity for employers to achieve their cost-cutting goals, and their models will accelerate the highly-supported value-based reimbursement transition.
"With almost half of Americans insured by their employer, innovation in this environment is critical for innovation across the health care sector," the report concluded.