Expanded Resolution Process Opens to Lower Medicare Appeals Backlog
With the Medicare appeals backlog growing, HHS unveiled an expanded Settlement Conference Facilitation (SCF) process for providers with a high-volume of appeals.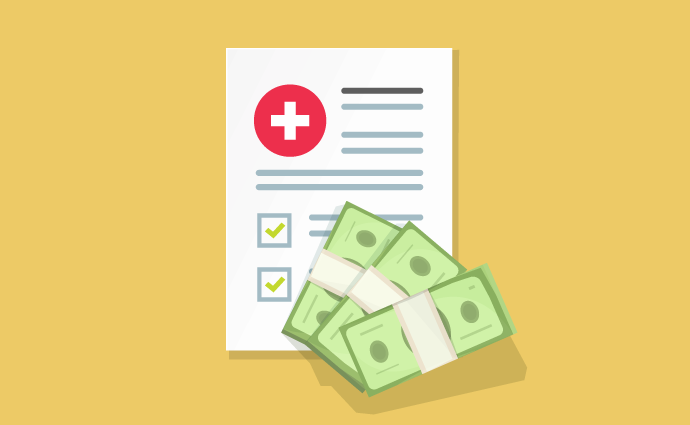 Source: Thinkstock
- HHS recently announced an expanded alternative dispute resolution process that aims to reduce the growing Medicare appeals backlog.
The expanded Settlement Conference Facilitation (SCF) process promises to streamline Medicare dispute resolutions for Part A and Part B reimbursement appeals at the Office of Medicare Hearings and Appeals (OMHA) and Medicare Appeals Council levels.
Under the new plan, HHS will offer an express SCF process in which the federal agency will offer a provider a settlement based on preliminary data. The provider must accept the offer within seven days or move forward with the formal SCF process.
The express option provides a significantly faster turnaround time for Medicare appeals. With the growing Medicare appeals backlog, administrative law judges are taking an average of almost three years to adjudicate Medicare reimbursement disputes, over 11 times longer than the statutory deadline of 90 days.
Dispute resolutions are taking far longer than stipulated in HHS regulations because the Medicare appeals backlog has grown to 607,402 pending cases at the administrative law judge level as of June 2017.
Former HHS Secretary Tom Price also told a federal court in 2017 that the federal department projects the backlog to increase to 950,520 cases by the end of the 2021 fiscal year.
While the expanded SCF process offers providers a much faster avenue for collecting disputed Medicare reimbursement, providers and appeals must meet strict requirements to qualify for the option.
According to the HHS SCF webpage, providers must meet the following to qualify for the expanded alternative dispute resolution:
• Be a Medicare provider or supplier with a National Provider Identifier (NPI)

• Have 500 or more Medicare appeals pending at the OMHA and Medicare Appeals Council combined or have at least one appeal pending at the OMHA and Council that has over $9,000 in billed charges

• Has not filed bankruptcy and/or does not expect to file for bankruptcy in the near future

• Does not have or never had a False Claims Act litigation or pending investigations, or other program integrity concerns
Medicare appeals must also meet certain requirements to qualify for the expanded SCF process. HHS states that an appeal is eligible for the expanded SCF process if it:
• Was filed for an administrative law judge hearing or Council review on or before Nov. 3, 2017

• Arises from a Medicare Part A or Part B qualified independent contractor reconsideration decision

• Meets all jurisdictional requirements for OMHA or Council review

• Associates with a single NPI and corresponding Provider Transaction Access Number (PTAN)

• Not be scheduled for an administrative law judge hearing or have had a hearing already conducted

• Involves a claim of $100,000 or less
Medicare appeals stuck in the growing backlog must also not be included in OMHA's Statistical Sampling Initiative and involve a beneficiary who has been found liable for the amount in dispute after the initial determination or participated in the reconsideration.
Appeals are also ineligible for the expanded alternative dispute resolution process if it involves items, services, drugs, or biologicals billed under unlisted, unspecified, unclassified, or miscellaneous healthcare codes (e.g. CPT code 38999 Unlisted procedure, hemic or lymphatic system; K0108 Wheelchair component or accessory, not otherwise specified).
Appeals also cannot involve a payment dispute (e.g., the appellant was paid in full as billed by the contractor but thinks the fee schedule or contractor price amount is insufficient).
In addition, the appeals must not arise from a qualified independent contractor or administrative law judge dismissal order, nor be a beneficiary-initiated appeal of contractor reconsiderations.
This high-volume settlement option complements a recent low-volume option unveiled by CMS. The federal agency opened a settlement option in February 2018 for providers with less than 500 claim denial appeals stuck in the Medicare appeals backlog.
Under the low-volume settlement option, providers receive a partial payment of 62 percent of the net approved amount of the appeals. If providers accept the settlement, they must remove all their eligible claims from the appeals process.
The settlement options are just a couple of the strategies HHS is employing to reduce the growing Medicare appeals backlog. The federal department has also permitted precedential decision-making at the Departmental Appeals Board level and allowed attorney adjudicators to hear appeals instead of administrative law judges.