Exploring MIPS Advancing Care Info, Improvement Activities
CMS leaders took the stage at HIMSS17 to unpack the Advancing Care Information and Improvement Activities components of the Merit-Based Incentive Payment System.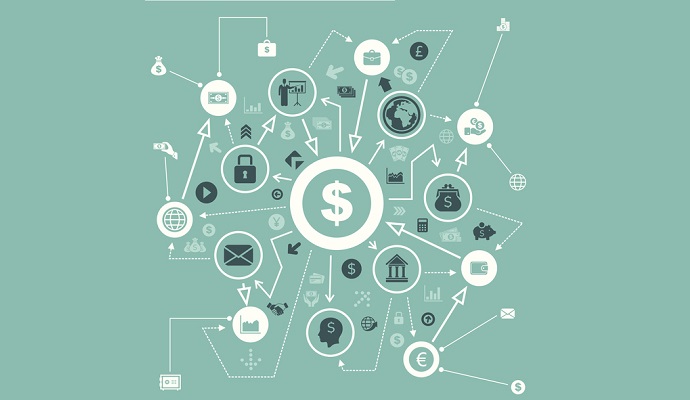 Source: Thinkstock
- At HIMSS17, CMS leaders took the stage to ease provider concerns about the newly launched Quality Payment Program and its more popular value-based reimbursement track, the Merit-Based Incentive Payment System (MIPS).
Following up on their MIPS quality and cost performance category session, the federal agency held another discussion on the other two MIPS performance categories: Advancing Care Information and Improvement Activities.
The MIPS Advancing Care Information category may seem somewhat familiar to providers, Molly MacHarris, CMS MIPS Policy Development Leader said. The performance category replaces the Medicare EHR Incentive Program for providers and builds on the meaningful use initiative.
However, the MIPS Improvement Activities category is new to Medicare providers and evaluates eligible clinicians on their practice transformation initiatives.
Before delving into the specific categories, MacHarris set the stage by elaborating on the Quality Payment Program transition year and MIPS reporting requirements in 2017.
READ MORE: What We Know About Value-Based Care Under MACRA, MIPS, APMs
"When we went out with our proposed rule last year we received a number of comments from across the industry and from all clinicians saying that we were moving a little too fast," MacHarris stated. "So, we wanted to take a step back and ensure that anyone who wants to participate in the program can participate."
In terms of MIPS in 2017, eligible clinicians have the option to either test the program, submit a 90-day period of data, or fully participate.
Clinicians can avoid a negative 4 percent Medicare payment adjustment by submitting at least some data from a 90-day period in 2017. Although, the more data clinicians submit to MIPS, the greater potential for a larger positive Medicare payment adjustment in 2019, which caps out at 4 percent.
But even if eligible clinicians do not feel ready to partially or fully participate in MIPS in 2017, they should know about the MIPS Advancing Care Information and Improvement Activities categories. The minimum amount of 2017 data clinicians need to submit to MIPS to prevent an automatic financial penalty is either one quality measure, one improvement activity, or all of the required Advancing Care Information measures.
Source: CMS
READ MORE: Top 5 Facts About the Merit-Based Incentive Payment System
To help MIPS eligible clinicians better understand the two MIPS performance components, MacHarris partnered with Elizabeth Holland, CMS Senior Technical Advisor in the Division of Health Information Technology, to discuss 2017 reporting requirements for the categories.
Understanding the MIPS Advancing Care Information category
For the 2017 transition year, the Advancing Care Information component represents 25 percent of the composite MIPS score. CMS will use total MIPS scores to determine the level of value-based incentive payments or penalties in 2019.
As mentioned earlier, the MIPS performance category replaces the meaningful use initiative for Medicare providers. But Holland added that the MIPS component does not eliminate the Medicare EHR Incentive Program for hospitals nor the Medicaid meaningful use initiative.
A significant shift from the EHR Incentive programs, however, is that MIPS eligible clinicians can submit Advancing Care Information data as an individual or as a group.
Additionally, the MIPS category will be optional for several groups of eligible clinicians in 2017. Hospital-based eligible clinicians, nurse practitioners, physician assistants, clinical nurse specialists, and certified registered nurse anesthetists are not required to submit Advancing Care Information data.
READ MORE: CMS Timelines for Stage 3 Meaningful Use, MACRA Implementation
The only clinician group ineligible to submit data on the MIPS category are facilities, such as skilled nursing facilities.
Eligible clinicians excluded from the MIPS category or experiencing hardships as defined by the 21st Century Cures Act can apply to have the Advancing Care Information weight of 25 percent moved to the MIPS quality performance category.
Hospital-based eligible clinicians also qualify for the Advancing Care Information reweighing. Clinicians who perform 75 percent of more of Medicare services in the inpatient, on-campus outpatient, or emergency departments can transfer the category weight to the MIPS quality category.
For eligible clinicians looking to submit Advancing Care Information data, the measure sets in 2017 will be based on what certified EHR version providers have. Different measure sets are available for 2014 and 2015 Edition Health IT Certification Criteria rules.
"If you are using the 2014 edition certification, then you would select the 2017 Advancing Care Information transition objectives and measures," Holland stated. "Those are the ones that are based on modified Stage 2 Meaningful Use."
"If you are an early adopter and you have the 2015 edition, feel free to report on the Advancing Care Information objective and measures," she added. "The objectives are slightly different to accommodate differences in the technology."
Both 2014 and 2015 EHR edition groups can also report on a combination of the Advancing Care Information and transition year measures.
To avoid a financial penalty in 2019 by reporting on Advancing Care Information data, eligible clinicians must report on all required measures in the base subcategory. The transition year measures have four base score measures, whereas the Advancing Care Information set has five base score measures.
The 2017 transition year base score measures include security risk analysis, e-prescribing, patient access, and health information exchange.
The Advancing Care Information base score measures also include security risk analysis, e-prescribing, and patient access. However, they also include sending care summaries as well as requesting or accepting care summaries.
The threshold for all base score measures is one patient. However, eligible clinicians who write less than 100 permissible e-prescriptions will not have to report on the e-prescribing measure.
Eligible clinicians who plan to either partially or fully participate in 2017 should also submit more than the base score measures. Clinicians can submit data on Advancing Care Information performance score measures. Some performance score measures include additional achievement on base score measures and others include more advanced activities, such as medication reconciliation, secure messaging, and patient-generated health data.
"If you submit higher numerators and denominators that equate to higher percentages, you have the potential to earn more points," Holland added.
The Advancing Care Information and transition year measure sets also have separate performance score measures.
Additionally, eligible clinicians can earn Advancing Care Information bonus points. Reporting on at least one Public Health and Clinical Data Registry reporting measure will earn clinicians a 5 percent bonus. Using certified EHR technology for certain MIPS Improvement Activities measures will earn clinicians a 10 percent bonus.
Source: CMS
CMS will calculate total Advancing Care Information scores by adding the base measure, performance measure, and bonus points. However, the score cannot exceed than the 25 points assigned to the MIPS category.
Exploring the MIPS Improvement Activities category
Eligible clinicians may recognize some Advancing Care Information measures from Medicare program past, but the MIPS Improvement Activities category is new to Medicare providers.
"Improvement Activities generally deals with internal improvements that a clinician can make within their specific practice," said MacHarris.
Out of the total MIPS score, the Improvement Activities category will count for 15 percent in 2017 with the category containing 40 total points.
However, eligible clinicians electing to just test MIPS during the transition year can choose to only report on one Improvement Activity during a 90-day period.
MacHarris elaborated that eligible clinicians can choose from over 90 activities that fall into nine subcategories. The Improvement Activities include the following:
Source: CMS
The activities within each category are also separated by medium and high weights with high-weighted measures representing more comprehensive practice transformation activities. Clinicians who want to partially or fully participate in MIPS should select a combination Improvement Activities.
The combinations of medium- and high-weighted Improvement Activities eligible clinicians should report in 2017 are as follows:
• 2 high-weighted activities

• 1 high-weighted activity and 2 medium-weighted activities

• Minimum of 4 medium-weighted activities
CMS currently lists 14 high-weight Improvement Activities, ranging from anticoagulant management improvements to providing eligible clinicians or groups 24/7 access to real-time patient medical records. The activities are worth 20 points each.
The federal agency also created 78 medium-weighted Improvement Activities, which are 10 points each. Some examples of the lesser weighted measures include care transition documentation practices, community engagement for health status improvement, and data analytics implementation to manage total healthcare costs.
While reporting on one Improvement Activity in 2017 will prevent financial penalties in 2019, CMS also designed several flexibilities within the MIPS category.
"This is a brand-new category. We understand that clinicians in some instances have experience with doing practice improvements, but some may not," MacHarris stated. "We implemented a number of flexibilities to reduce the burden."
One such flexibility is that groups with 15 or fewer participants, non-patient facing clinicians, and providers in rural and health professional shortage areas only need to complete two Improvement Activities for a minimum of 90 days.
Rural clinicians and those in underserved practices or with non-patient facing clinicians also face a different activity weighting system. Medium-weighted activities will be worth 20 points and high-weighted activities will count for 40 points.
Eligible clinicians will also receive the full Improvement Activities credits if they are part of a certified patient-centered medical home, comparable specialty practices, or a Medical Home alternative payment model.
Similarly, eligible clinicians participating in certain alternative payment models will receive credits for the MIPS category. In 2017, clinicians in the Medicare Shared Savings Program Track 1 and the Oncology Care Model will automatically receive points based on model requirements.
For all other models under the alternative payment model scoring standard, participating eligible clinicians will receive full credit. However, as the Quality Payment Program matures, the credit amount will be lowered to at least half credit.
Additionally, MacHarris explained that CMS will select some MIPS eligible clinicians to participate in an Improvement Activities study during 2017.
"The aim of the study is to examine the current process of clinical workflow, data capture, and different data submission processes to understand the different causes of burden within different physician groups as well as to make recommendations to influence changes that will attempt to eliminate the burdens, improve data quality, enhance clinical care, and ultimately evolve the design of clinical quality measurement," MacHarris said.
CMS plans to select a wide range of MIPS eligible clinicians to participate in the study, including rural individual clinicians and those part of a group of 100 or more providers. The participants must submit a minimum of three MIPS clinical quality measures relevant to their practice, including one that is an outcome or high-value measure and one that is a crosscutting measure.
For those who sufficiently participate in 2017, CMS will award the clinicians the full 40 Improvement Activities points.
CMS leaders also pointed out that eligible clinicians are already in the first MIPS performance year. Whether clinicians are prepared to start tracking MIPS measures now or later in 2017, all must report at least some data to the program by March 31, 2018 to avoid a financial penalty in 2019.