Federal Court Denies FTC's Request to Stop IL Hospital Merger
Despite an antitrust allegation from the FTC, a federal court has approved the hospital merger of two Chicago-based healthcare systems.
- A federal judge has struck down the Federal Trade Commission's (FTC) request to halt a proposed hospital merger between two Chicago-based healthcare organizations, reported the American Hospital Association's (AHA) News Now website.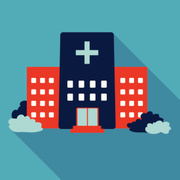 The FTC was unable to convince the federal court of its antitrust claims, resulting in the court giving a green light to Advocate Healthcare and NorthShore University Health System's merger, which will create the new Advocate NorthShore Health Partners.
"Judge Alonso's decision reaffirmed what we have wholeheartedly believed since day one —this merger is a big win for consumers and for healthcare in our country as the shift to value takes hold," said Jim Skogsbergh, Advocate's President and CEO, in a press release on its website.
"We look forward to rolling up our sleeves and getting to work together to deliver on our commitment of making healthcare more affordable while raising the standard of care."
Through the hospital merger, the state's largest healthcare system would combine with its former competitor to develop a system of 16 hospitals in the Chicago-area.
READ MORE: Boost Healthcare Competition to Drive Down Prices, Up Quality
Representatives from the healthcare organizations explain that the hospital merger would "create an innovative care delivery model focused on expanding access, unifying quality and lowering overall cost of care for patients."
"We believe that by bringing together our two very strong and complementary institutions we are creating a patient-centered 'system of systems' that will deliver exceptional care and unprecedented access for those who matter most – our patients," stated Mark Neaman, NorthShore's President and CEO.
Advocate NorthShore Health Partners is projected to treat over three million patients each year, making it the eleventh largest non-profit healthcare system in the country.
The healthcare systems first announced their plans to merge in September 2014, and the FTC challenged the proposed merger 15 months later.
In an administrative complaint in December 2015, the FTC opposed the hospital merger because it would establish the largest healthcare system in the north shore area of Chicago, controlling over half of the general acute care inpatient hospital services. The complaint reported that a merger would increase healthcare costs for consumers and reduce incentives to upgrade service and improve care quality.
READ MORE: Provider Profitability Tops Healthcare Revenue Cycle Concerns
"Advocate is one of the largest health systems in the Chicago area, and it competes directly with NorthShore in the northern suburbs of Chicago," said Debbie Feinstein, Director of the FTC's Bureau of Competition, in a press release. "This merger is likely to significantly increase the combined system's bargaining power with health plans, which in turn will harm consumers by bringing about higher prices and lower quality."
The FTC asserted that the former competitors have a history of "upgrading medical facilities, investing in new technologies, and adjusting their approach to managed care contracting to compete against each other."
New healthcare providers could also be discouraged from developing in the area and existing providers may stop expanding after the proposed merger, resulting in a loss of competition, stated the FTC press release.
The judge's recent rejection of the FTC's antitrust claims represents another setback in the agency's fight to prevent healthcare monopolies.
Last month, a federal district judge denied the FTC's challenge of a proposed hospital merger in Pennsylvania. The agency reported that the combined healthcare system would eliminate competition, reduce care quality, and increase healthcare costs in the area.
READ MORE: Understanding 2017 MIPS Quality, Cost Performance Categories
However, the judge found the antitrust accusations unrealistic in the narrow four-county market of the area and the combined healthcare entity could still compete with numerous other merged and growing hospital systems.
According to AHA News Now, US District Judge John Jones III stated,
This decision further recognizes a growing need for all those involved to adapt to an evolving landscape of healthcare that includes, among other changes, the institution of the Affordable Care Act, fluctuations in Medicare and Medicaid reimbursement, and the adoption of risk-based contracting. Our determination reflects the healthcare world as it is, and not as the FTC wishes it to be. We find it no small irony that the same federal government under which the FTC operates has created a climate that virtually compels institutions to seek alliances such as the Hospitals intend here.
Despite the judge's decision in the Pennsylvania case, the FTC has maintained that healthcare monopoly markets have higher hospitals prices and less incentive to improve care quality.
"Vigorous enforcement of the antitrust laws is more important than ever," explained Edith Ramirez, FTC's Chair at the American Health Lawyers Association's Antitrust in Healthcare Conference. "Most provider mergers are not anticompetitive, but the few that are could cause significant competitive harm."
Dig Deeper:
• Hospital Mergers, Acquisitions Bring Revenue Opportunities
• What is the Future of Healthcare Mergers and Acquisitions?