Federally Qualified Health Centers Troubled By Rising Competition
CEOs of federally qualified health centers do not feel equipped to manage the revenue cycle issues stemming from growing competition, a survey showed.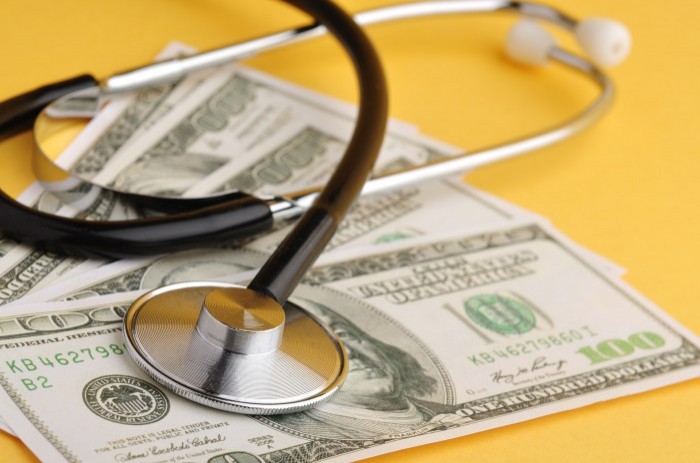 Source: Thinkstock
- About 61 percent of leaders at federally qualified health centers (FQHCs) anticipate competition to rise in the next year, threatening their revenue cycle and financial stability, a recent Sage Growth Partners (SGP) survey revealed.
The survey of 175 FQHC CEOs uncovered that almost one-half (46 percent) of health centers face competition from another FQHC.
But FQHCs are also competing against healthcare organizations with greater economies of scale for pricing services and larger budgets for provider compensation. A little over one-half of urban and rural health centers stated that they face competition from urgent care and hospital-based ambulatory care sites.
The health centers are finding that they are increasingly competing with hospitals and other care settings because their patients gained more healthcare options under Medicaid expansion programs. Uninsured individuals now receiving Medicaid coverage can seek hospital-based services and hospitals are willing to treat the patients now that they are covered.
With patient mix changing, FQHCs are finding that their revenue cycle suffering and they must act more like a business to improve their financial health.
READ MORE: Health Centers Face Post-ACA Revenue Cycle Management Issues
"FQHCs provide extremely important services for underserved communities, but they are also businesses that need to keep pace with the healthcare industry at large," stated David Sheehy, SGP Chief Operating Officer and Board Charmain at Baltimore Medical System, the largest FQHC system in Maryland. "As traditional protections erode and new payment models gain traction, FQHCs are working to define their identity as true market leaders. These survey results show an opportunity for FQHC leaders to assess their organizations and become agents for change."
While FQHCs are under pressure to respond to increasing competition, executives are less than confident about their organization's ability to improve financially.
Approximately 56 percent of the CEOs said that financial sustainability was moderately or extremely challenging and another 53 percent stated that revenue diversification was a major challenge.
FQHC leaders may view profitability and financial sustainability as obstacles because health centers do not focus on tracking profit. Profit was one of the least tracked metrics in the health centers, with just 61 percent of CEOs using the metric.
Source: Sage Growth Partners
READ MORE: Preparing the Healthcare Revenue Cycle for Value-Based Care
Health center leaders were more likely to track patient growth (about 95 percent of CEOs), visit growth (about 87 percent), and operating growth (about 77 percent).
The health centers may face trouble as leaders attempt to emerge as business-minded organizations rather than non-profits. FQHC CEOs were skeptical when asked if the right leadership team was currently guiding their organization.
Less than two in five executives thought that the majority of their current leadership (75 percent or more) will "adequately serve the needs of their organization" over the next three to five years.
Source: Sage Growth Partners
While finding leadership that can respond to increasing competition and financial concerns is key, 68 percent of CEOs reported that identifying the right leadership candidates is moderately or extremely challenging.
READ MORE: Creating Alternative Payment Models to Support Health Centers
Health centers may want to look to the business sector for new hires that have the right mix of skills to overcome FQHC profitability and financial sustainability challenges, SGP noted.
The centers may also want to boost their marketing efforts to overcome revenue cycle issues. A little over one-half of leaders stated that their FQHC has a marketing plan but the organization has not fully implemented it.
Only 23 percent of the executives reported having a fully-implemented marketing plan despite 62 percent of participants saying that marketing is extremely important to financial growth.
In addition, the survey uncovered that FQHC can benefit financially from increased collaboration with other healthcare organizations in their community. Health centers already have positive partnerships with health systems in their neighborhood. Only 7 percent of CEOs reported a negative relationship.
Yet, FQHCs are primarily using their health system partnerships for referrals (79 percent of centers) and community health needs assessments (49 percent).
Few health centers are leveraging their partnerships for physician recruitment (21 percent of centers), IT services (17 percent), training (15 percent), and colocation (13 percent).
Despite financial struggles, FQHC leaders reported that their organization's shift to value-based reimbursement is still progressing. Almost 28 percent of FQHCs are participating in episode- or care-based payments or partial capitation models and over 15 percent are involved in bundled payment programs.
Health centers still primarily rely on fee-for-service revenue, with 92 percent of FQHCs receiving the traditional payments in 2016. But only 67 percent of centers expect to participate in fee-for-service models by 2018.
Source: Sage Growth Partners
The centers anticipate increasing their participation in a range of alternative payment models by 2018. Eighty-three percent expect to join a full capitation model, followed by episode- or care-based payments with 82 percent, pay-for-performance initiatives with 79 percent, and bundled payments with 70 percent.
Full capitation models will see the greatest boost in FQHC participation, the CEOs predicted. Only 57 percent of health centers received revenue from the model in 2016.
FQHCs may be on the path to value-based reimbursement, but implementing the models may take time. Almost 80 percent of CEOs stated that it would take their organization 7 to 24 months to switch to value-based reimbursement if a major payer made the change from fee-for-service.