Five Best Practices to Prepare for Value-Based Reimbursement
Accountable care organizations can prepare for value-based reimbursements by collaboration, examining patient populations and investing in technologies.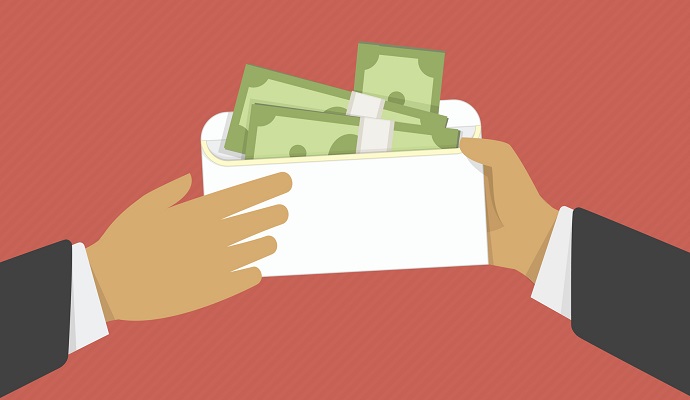 - Accountable care organizations (ACO) hold the key to successfully implementing value-based care and receiving value-based reimbursement. However, delivering quality care while also preparing for value-based reimbursement is not a simple task. It's basically one huge balancing act.
Providers continue to face challenges as they try to transition from the fee-for-service payment method to the value-based reimbursement one. The transition to the new model is not progressing as quickly as many had expected. As a result, many providers are currently operating under both payment models at the same time.
In order for an ACO to truly move away from the fee-for service model, they should take a close look at their organization and their patients. ACOs should examine their financial situation to make sure that they are ready to take on more risk. They also need to understand their patient population. It's also beneficial for ACOs to invest in infrastructure for population health management (PHM). In addition, ACOs need to be able to negotiate and collaborate with payers.
Assess your current financial state
Although ACOs are intended to generate savings in the long-term, they can be expensive to set up initially. Infrastructure improvements can be costly. Also, pay-for-performance reimbursements can disrupt revenue cycles. As a result, many organizations should spend time carefully examining their financial standing before they make drastic changes.
READ MORE: TN Law Aims to Make Payer Contract Management More Predictable
ACOs should apply financial analytics to budgeting. They should also use historical data on costs and accounting before making drastic changes to the way they operate. The Institute for Health Technology Transformation recommends that ACOs integrate claims data with clinical data for analytic purposes.
It's important for ACOs to calculate the financial investment they need to deliver population health management. Organizations can make this calculation by examining the alignment of healthcare professionals, processes and technologies across important functions, such as informatics and patient engagement.
Understand your patient population
Providers need to analyze their patient populations so they know what kind of care to provide. They can only administer quality care and receive value-based reimbursements if they generate positive health outcomes.
Quite often, patient populations are very complex. Performing patient risk stratification and comprehensive population health management are some ways ACOs can work toward understanding them. ACOs should be able to determine how many of their patients need intensive engagement for chronic disease management. They should also be able to determine how many patients have not seen a primary care provider in more than a year.
READ MORE: How to Prepare for Alternative Payment Model Implementation
The Institute for Health Technology Transformation believes that ACOs should use registries to track patients' health status and ensure that they are getting the care they need. American Hospital Association recommends that providers have robust, real-time data for population health management in risk-based reimbursement models.
ACOs need to be able to track high-risk patients that could end up having serious illnesses later on. They should also emphasize human contact for these types of patients. The Institute for Health Technology Transformation recommends that providers embed care managers in practices when they can to create close relationships with patients. Through data management, outreach, and screenings, ACOs also have a better chance of understanding at-risk patients. Increased understanding should lead to quality healthcare.
Overall, analyzing healthcare data on patient populations will help ACOs understand who they are serving and implement population health management.
Discuss your options with major payers
Ideally, providers and payers should have a functioning relationship. Providers need to be able to discuss payment options with payers. Within an ACO, payers can help providers determine quality and performance outcomes.
READ MORE: Bundled Payment Models Here to Stay Despite CMS Program Delays
"We would rather bring folks into a relationship with us where they can understand what their quality and performance outcomes really mean, and give them to the tools to work on it, than have someone who is unable to make progress because they don't have the motivation or the data." Ed Brown, Iowa Clinic CEO, said in a previous report.
Many providers receive a huge portion of their revenue from payers conducting managed care, so it's in their best interest to be able to maintain working relationships. Providers need to be able to discuss payment options with payers so they can understand how they are being measured and how much they could potentially get paid. For providers working with the Centers for Medicare and Medicaid Services (CMS), payments are currently adjusted by the overall health status of members, and this is measured by risk scores.
In order for provider to reach agreements with a payer regarding managed care, there needs to be preparation, collaboration, and compromise, according to Healthcare Financial Management Association. When preparing for negotiations, organizations should determine if they want a long-term or short-term payer-provider relationship.
Studies have shown that collaboration between providers and payers can lead to shared data, financial incentives, and better care management. These factors can cause health outcomes to improve.
Think about technology investments
There's no denying that technology is a key component of ACOs. Healthcare providers need solid health IT infrastructure in order to report on their quality measures. Systems should have a broad and unified dataset with advanced capabilities. They should be forecast contract performance and provide accurate data.
ACOs should still consider making investments in various technologies. Also, researchers recommend that providers depend on more than an EHR to manage population health. They should also use applications built specifically for population health interoperability advances should also be supported.
However, technology investments are costly. In some cases, IT-related costs account for more than half of an organization's capital budget. Also, it can be challenging for many providers to determine which technologies they should use. Providers typically want to make sure that they will get a return on their investments.
Senior hospital executives suggest that providers establish close relationships health IT vendors as a way to foster innovation. They also recommend that providers work with IT experts that closely follow IT trends in the healthcare industry.
ACOs that overcome infrastructure development issues are more likely to get the data they need on patients. ACOs that use effective technologies can potentially perform better care coordination and chronic disease management.
Don't go in alone
ACOs don't operate in a vacuum nor should they. They should seek assistance from consultants and facilitators to figure out ways they can transition to value-based reimbursements. A financial analyst or accountant can serve as a valuable tool for organizations by helping them determine how much financial risk they are able to take on. Financial experts may be able to help ACOs determine how their pay for performance structures will look like. Facilitators can also provide valuable expertise to ACOs who need help restructuring business models or integrating new types of technology. An IT facilitator can help an ACO fine tune some existing operations such as EHRs.
"Some providers and integrated delivery networks may have been on the forefront of adopting electronic medical records, but just having the information is not enough anymore. You often need additional plug-in software to pull information out of that EHR to aggregate data and to assist with ACO tracking. That's really going to help an ACO succeed, whereas an EHR alone does not," Laura Beerman said in a previous report.
The US Department of Health and Human Services believes that facilitators are valuable because they have the ability provide organizations with information on their performance compared with external benchmarks. They can also help tailor quality improvements efforts and show ACOs how to implement them.