Free Health Clinics Face ROI, Clinical Efficiency Obstacles
Two recent studies show that free health clinics struggle to realize a return on investment and improve clinical efficiency, resulting in long patient wait times.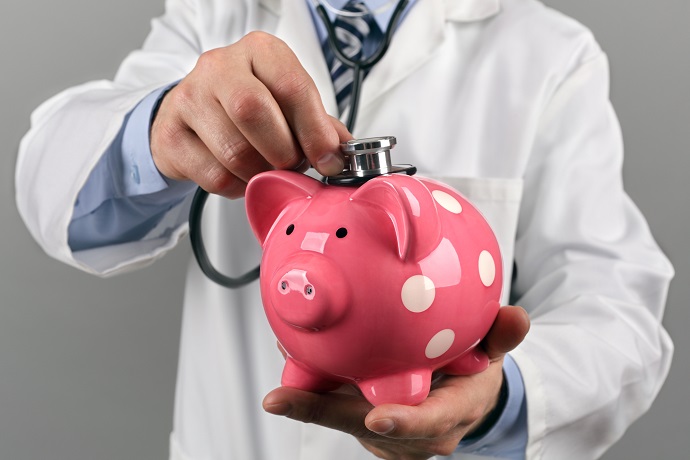 Source: Thinkstock
- Free health clinics help uninsured and low-income individuals access affordable care, but two recent studies show that free clinics may face healthcare costs and clinical efficiency challenges.
New research in the Journal of the American Board of Family Medicine uncovered that free health clinics have yet to realize a return on investment. The case study of the Community-Based Chronic Disease Management Clinic (CCDM) in Milwaukee showed that the free clinic achieved modest net healthcare savings between the clinic's launch in 2007 and 2013.
The clinic saw a conservative return on investment ratio close to 0.35. Return on investment ratios less than one are not considered cost-beneficial.
"Cost-savings can occur through the provision of free care, but they are likely modest and are not likely captured by any single health entity," researchers from the Medical College of Wisconsin stated. "Thus, although free clinics remain a vital access point to healthcare for many Americans, using QALYs [quality-adjusted life years] and ROI for modeling in economic analyses does not consistently demonstrate that they generate a net savings when rigorous inclusion criteria are used, and they should be used with caution for this purpose."
The Milwaukee-based free health clinic focused on increasing care access for the chronically ill and uninsured population in one of the nation's poorest urban areas.
READ MORE: Diabetes Clinic Lowers Healthcare Costs More Than PCP Visits
However, the Community-Based Chronic Disease Management Clinic's efforts to effectively treat uninsured individuals with hypertension by preventing costly associated morbidities, such as myocardial infarction and stroke, did not realize overall healthcare cost savings.
The study showed the following care quality improvements and associated healthcare cost savings based on 158 patients treated for hypertension at the clinic and receiving follow-up for at least one year:
• 23 percent of studied patients reached their blood pressure goal at the initial visit and 49 percent attained their goal at their 12-month visit

• Consequently, the clinic reduced risk of adverse health events, resulting in about $36,043 in savings by avoiding myocardial infarctions and $3,501 by avoiding stroke

READ MORE: Pediatric Healthcare Costs 35% Less at Community Health Centers

• Decreased emergency department and urgent care center use for about 37.5 percent of individuals, resulting in savings between $615,492 to over $2.1 million based on low to high-ranges of charges for hypertension related complaints at the facilities
The clinic's high-value hypertension treatment translated to an average of 0.09 QALYs saved per patient. For the 158 patients treated, the total QALYs saved was 14.22.
Industry standards price QALYs saved between $50,00 and $150,000in savings for healthcare organizations.
Despite healthcare cost reductions, researchers found that the monetary value of QALYs saved and savings stemming from prevention did not exceed the overall expenses of the free health clinic. The ROI ratio for the most potential cost savings was 1.20, but more conservative savings estimates resulted in ROI ratios between 0.35 and 0.62.
READ MORE: What Is Healthcare Revenue Cycle Management?
While the study's findings indicate that the clinic achieved its goals of providing free, high-quality chronic disease management to uninsured patients, the results also suggest that free health clinics may not yield healthcare cost savings based on QALYs and ROI models.
Free clinics can improve healthcare cost savings by advancing clinical efficiency. However, another new study in the Journal of the American Board of Family Medicine identified clinical efficiency challenges clinics typically face.
A study of the student-run free clinic at the University of Central Florida College of Medicine revealed the following obstacles related to clinical efficiency:
• Patients were roomed late after arrival

• Student-provider responsibilities were split into multiple teams without appropriate communication and recognition of tasks, which increased patient wait time

• Patients were waiting for the overbooked attending physician to address medical management and discharge plans

• Students furnishing care were slow in processing their responsibilities due to lack of readily available information

• No baseline data existed to evaluate care quality improvement and clinical efficiency
Challenges within a student-run free clinic may differ from traditional health clinic problems because medical students perform care delivery in conjunction with attending physicians. However, researchers pointed out that lengthy patient wait times, communication and task recognition issues, and overbooked supervising physicians are challenges shared by all health clinics.
To address the top health clinic challenges, the student-run free clinic implemented quality improvement interventions to reduce patient wait times.
The clinic started by requiring all student providers to arrive at the facility at least 30 minutes before the first visit to review the first patient's chart. Clinic leaders also directed student-providers to review patient charts a day prior to visits.
"Students were thus more familiar with his or her patient's medical issues before the patient arrived. As a result, we roomed patients almost immediately after checking in," the study stated. "Because of the easy application of this change in our clinic, we believe that this change can be implemented at other SRFCs [student-run free clinics], as well as traditional private or daytime free outpatient clinics."
The student-run free clinic also established policies to improve communication and recognition of responsibilities. The clinic instructed providers to record time in and out of patient rooms, participate in group discussions on duties and specific appointment durations, and implement written transfers of care between teams.
Clinic leaders also addressed the overbooking of supervising providers by improving physician retention and satisfaction. The clinic acted to better communicate clinic dates, schedule reminders, and efficiently use the time of volunteer physicians.
"We found that capping the number of patients seen by each physician per clinic assignment allowed attending physicians to spend more time with each of their patients and reduced patient wait times," researchers added. "We realize that this restriction may not be a viable option for traditional private clinics, but it certainly constitutes an option for SRFCs and perhaps other free clinics."
The quality improvement interventions resulted in patient wait time and total visit reductions. Patient wait time went from about 38 minutes between 2014 and 2015 to 35 minutes by 2016.
Total visit time also dropped to about 85 minutes by 2016 versus approximately 95 minutes in 2014 and 2015.
The student-run free clinic also maintained patient and provider contact time despite total visit time reductions, indicating increased clinical efficiency. Patient-provider visit contact time remained at about 60 minutes from 2014 to 2016.