FTC's Approach to Assessing Hospital Mergers Flawed, AHA Says
The current methodology for reviewing hospital mergers omits key consumer data and fails to account for hospital price negotiations, the AHA found.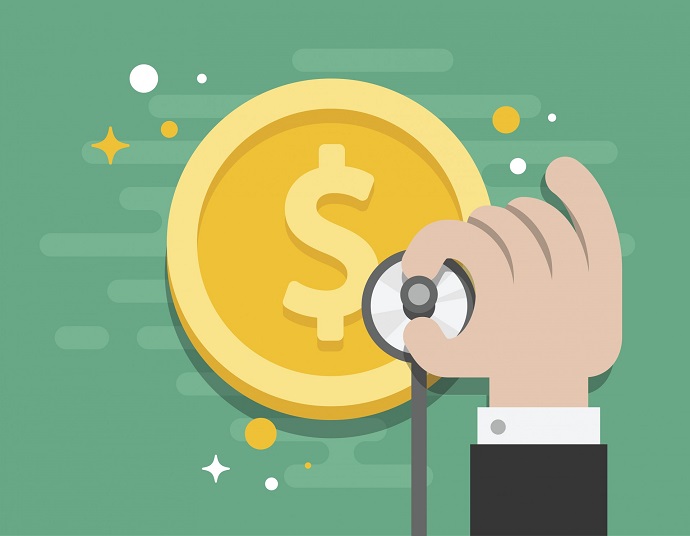 Source: Thinkstock
- The American Hospital Association (AHA) is saying that the Federal Trade Commission's (FTC) strategy for evaluating hospital mergers and acquisitions is "is overbroad, does not properly credit the many pro-consumer benefits of hospital transactions, and ignores key realities of the marketplace."
In a recent analysis submitted to the FTC for a series of hearings on competition and consumer protection in the 21st Century, the hospital group urged the federal agency to refresh its approach to assessing hospital mergers and acquisitions.
FTC's current approach to hospital merger and acquisition assessment involves demand and supply side evaluations, the hospital group explained. On the demand side, the federal agency predicts how patients would perceive the merging hospitals as their top choice, and the supply side evaluation predicts whether a merger will boost the bargaining power and prices of the merging hospitals.
Both sides of the assessment, however, are flawed, the AHA stressed.
"The current demand model does, at best, a poor job of predicting what hospitals' consumers view as alternatives to merging hospitals," the hospital group explained. "Predicting consumers' substitution preferences and patterns is one of the keys to determining the competitive potential of any hospital transaction. Relying on a flawed model to make those predictions, not surprisingly, produces flawed conclusions."
READ MORE: How Hospital Merger and Acquisition Activity is Changing Healthcare
FTC cannot properly predict consumer perceptions of alternatives to merging hospitals because the model overemphasizes the role of hospital proximity, the analysis showed. One paper found that the model implies that the value patients place on the time it takes to get to a hospital is over $10,000 an hour, which the AHA called "an implausible result."
The demand model omits important factors that patients consider when selecting an alternative hospital, such as where a patient's physician has admitting privileges and what hospitals are within their insurance plan's network.
Another study also found that the demand model used to predict consumer preferences produces "faulty results." The study shows that the most likely alternative for owners of a Geo Metro (an inexpensive compact car), Toyota pickup truck, or a luxury Lexus automobile would always be a minivan. Therefore, the model would find no potential competitive problems with the acquisition of Toyota's pickup truck division by its competitor Ford.
"The same is true in evaluating the competitive effects of hospital mergers: logit demand models may screen competitively benign mergers as anticompetitive and fail to identify anticompetitive mergers," the AHA stated.
Inadequacies with the supply model also lead to improper hospital merger and acquisition evaluations, the AHA found. Among them is the model's reliance on pricing predictions that stem from industries with set prices.
READ MORE: Hospital Mergers, Acquisitions Bring Revenue Opportunities
Hospital prices are negotiated between provider organizations and private payers, and therefore, healthcare does not follow the same economic principles as industries with set prices, like grocery stores, the hospital group explained.
The second supply-side measure also shows critical drawbacks, the group added. The FTC determines a consumer's willingness to pay (WTP) in the event of a hospital merger or acquisition to measure how much consumers value access to a particular hospital.
"The flaw in this approach is that an observation that high-WTP hospitals have higher prices does not imply that a projected merger-induced increase in the WTP for a combined hospital will allow it to negotiate even higher prices post-merger," the AHA explained. "Some hospitals have a reputation for clinical quality that both allows them to negotiate higher prices and leads to higher measured WTP. But there is nothing anticompetitive about excellent hospitals negotiating higher prices, and there is no reason to conclude that any acquisition that leads to an increase in WTP will cause prices to increase."
A recent retrospective study of hospital mergers also found no significant relationship between changes in a consumers willingness to pay and change in prices, indicating a lack of causation.
In light of the flawed hospital merger and acquisition methodology, the AHA contended that the FTC could be impacting patient access to high-quality care by blocking transactions that would not have competitive issues.
READ MORE: FTC: States Should Avoid Agreement Laws on Hospital Mergers
"The Commission's approach has substantial negative ramifications for US consumers. These include impeding the ability of hospitals and health care systems to develop more efficient platforms to care for tens of millions of Americans," the AHA said.
The current approach also places hospitals at a disadvantage in the current marketplace, which is seeing new entrants like Amazon, Google, and Apple competing with hospitals.
"The FTC's hearings to determine whether there should be adjustments to current policy offer an excellent opportunity for the Commission to re-evaluate the economic models that it uses to analyze hospital mergers and other transactions," the AHA concluded. "The current models are simply not up to the task and will likely be increasingly detrimental to the hospital field's ability to keep pace with current and future entrants in the healthcare sector."