GAO Finds $36B in Improper Medicaid Reimbursements in 2016
CMS should improve eligibility verification, boost managed care oversight, and lower duplicate coverage to reduce improper Medicaid reimbursements, GAO advised.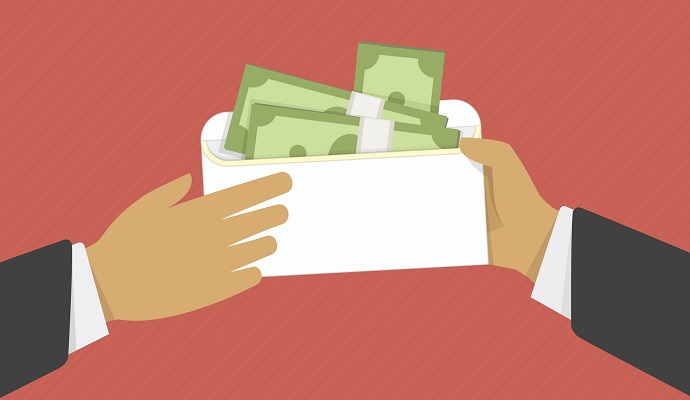 Source: Thinkstock
- Approximately $36 billion in Medicaid reimbursements made to providers and suppliers in 2016 were improper, a 9.8 percent increase from last year's Medicaid improper payment amount, the Government Accountability Office (GAO) recently reported to Congress members.
In a statement to the House's Subcommittee on Oversight and Investigations, GAO stated that the Medicaid program is still vulnerable to improper Medicaid reimbursements despite CMS efforts to curb them.
"The program's size and diversity make it particularly vulnerable to improper payments, including payments made for treatments or services that were not covered by the program, that were not medically necessary, or that were never provided," GAO testified.
"While the percentage of improper payments is increasing, the concerns are not new; we added Medicaid to our list of high-risk programs in January 2003, because of the program's risk of improper payments, as well as insufficient federal and state oversight," the office added.
To resolve ongoing and growing inappropriate Medicaid reimbursements, the federal watchdog recommended that CMS improve provider and beneficiary eligibility verifications, increase managed care organization oversight, and enhance duplicate coverage checks.
READ MORE: Net Medicare Improper Payment Recoveries Dropped 91% in 2015
First, CMS should build on prior efforts to ensure that only eligible healthcare providers are participating in the Medicaid program, GAO advised.
The Affordable Care Act boosted CMS and state Medicaid fraud prevention initiatives by enhancing provider screenings, including licensure checks and healthcare fraud risk-based applications. The stricter screening process also expanded to managed care organizations.
Medicaid fraud judgements and settlements in 2016 also resolved provider-related issues with Medicaid reimbursements. The Office of the Inspector General recently reported that $235.2 million was returned from Medicaid fraud cases last year.
However, GAO found that providers excluded from Medicaid, potentially because of healthcare fraud connections, were still enrolling or continuing participation in another state's Medicaid program.
Thousands are excluded from federal healthcare programs every year, including 3,635 individuals and entities in 2016, OIG found.
READ MORE: The Difficulty in Quantifying Improper Medicaid Payments
The federal watchdog attributed inadequate provider verification oversight to a lack of identified databases to track provider eligibility. The two states and 16 health plans studied reported that they use 22 different databases from 15 federal agencies to screen providers and the databases do not always have a unique provider identifier.
"Our work resulted in in a recommendation that CMS identify databases best suited for oversight of provider eligibility and coordinate with other agencies to explore the use of a unique identifier," suggested GAO.
CMS should also strengthen beneficiary eligibility verifications to reduce potential improper Medicaid reimbursements, the federal watchdog added.
The Affordable Care Act's Medicaid expansion and health insurance exchanges provisions resulted in more individuals applying for and receiving Medicaid coverage. In response, CMS has taken steps to improve beneficiary eligibility verifications by making them more data-driven. For example, the federal agency implemented the Data Services Hub in 2014, which verified application information using multiple data sources, including the Social Security Administration and the Department of Homeland Security.
However, GAO identified several beneficiary eligibility verification vulnerabilities. The office reported in November 2016 that federal and some state health insurance marketplaces approved coverage and subsidies for 9 out of 12 fake applications submitted during the 2016 special enrollment period.
READ MORE: Key Ways to Improve Claims Management and Reimbursement in the Healthcare Revenue Cycle
In a 2015 study, the office also found that CMS did not include federal Medicaid eligibility determinations in reviews in states that had given the federal agency authority to grant Medicaid eligibility determinations via the federally facilitated exchange. As a result, CMS did not appropriately ensure that Medicaid reimbursements for enrollees were accurately matched by the federal government.
"To address this gap in oversight of eligibility determinations, we recommended that CMS conduct reviews of federal Medicaid eligibility determinations to ascertain the accuracy of these determinations and institute corrective action plans where necessary," advised GAO.
Second, the federal watchdog recommended that CMS bolster managed care organization oversight to reduce inappropriate Medicaid reimbursements.
CMS has made moves to increase managed care organization oversight, especially as more than half of Medicaid beneficiaries are part of a managed care plan and almost 40 percent of Medicaid spending is for managed care services, GAO acknowledged. The federal agency published a managed care plan compliance toolkit on its website and mandated that states periodically audit Medicaid managed care plan financial data.
But GAO revealed that some managed care encounter data was "incomplete and untimely." For 11 states managed care encounter data, which is used to monitor services providers to beneficiaries in managed care plans, was not received in a timely manner and 6 states had encounter data that was "unreliable."
"Oversight of Medicaid managed care is increasing in importance as states' use of managed care plans to deliver services has been growing," stated GAO. "Additional actions on the part of CMS and the states are critical to improving program integrity in Medicaid."
Lastly, GAO advised CMS to work on reducing duplicate coverage between Medicaid and health insurance exchanges to decrease improper Medicaid reimbursements.
With more healthcare coverage options available to individuals through health insurance exchanges, more low-income individuals may transition between Medicaid and subsidized exchange plans depending on income changes.
While CMS has implemented more duplicate coverage checks, the federal watchdog uncovered several vulnerabilities with the verifications. For example, GAO stated that CMS has not "developed a plan for assessing whether the checks and other procedures are sufficient to prevent and detect duplicate coverage."
The federal agency revealed in March 2016 that it is reviewing information on the number of individuals identified as having duplicate health coverage. The data reviews should help CMS to evaluate the effectiveness of existing duplicate coverage checks.
GAO suggested that CMS develop a duplicate coverage verification plan that includes developing a duplicate coverage threshold, implementing regular evaluations of all checks, and creating other scheduled procedures aimed at preventing and detected duplicate coverage.
Using the recommendations, GAO intends to help CMS and the federal government protect Medicaid funds and coverage by decreasing improper Medicaid reimbursements.
"In closing, Medicaid represents significant expenditures for the federal government and states, and is the source of healthcare for tens of millions of Americans," concluded GAO. "Its long-term sustainability is critical, and will require, among other things, effective federal and state oversight."