GAO Finds Uptick in Rural Hospital Closures as Inpatient Use Falls
Declines in inpatient use and across-the-board Medicare reimbursement cuts led to 64 rural hospital closures from 2013 to 2017, GAO found.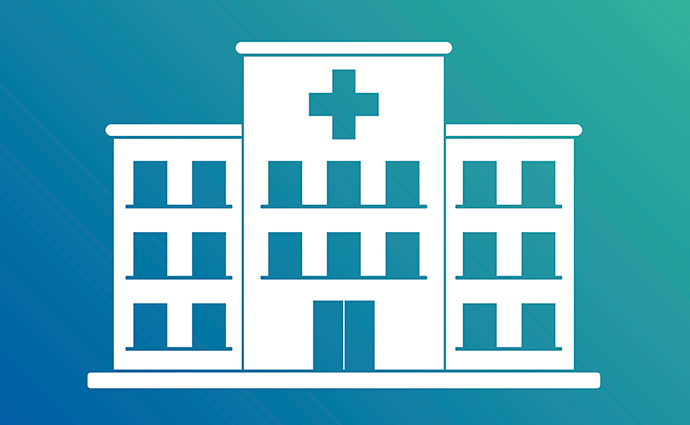 Source: Thinkstock
- Sixty-four rural hospitals closed between 2013 and 2017, more than double the number of rural hospitals closures in the prior five-year period, the Government Accountability Office (GAO) recently reported.
Rural hospital closures are not a new trend. Between 1985 and 1988, 140 rural hospitals closed, representing five percent of all rural hospitals in 1985.
The implementation of the Medicare Inpatient Prospective Payment System (IPPS) was primarily to blame for the rural hospital closures in the 1980s. And CMS created special rural hospital payment designations to support the organizations since then.
However, the GAO found a recent uptick in rural hospital closures. Approximately three percent of rural hospitals closed between 2013 and 2017, the Congressional watchdog found using data from the North Carolina Rural Health Research Center and CMS.
That is significantly more than the number urban hospital closures and the number of rural hospitals opening.
READ MORE: Overcoming Rural Hospital Revenue Cycle Management Challenges
Only two percent of all urban hospitals, or 49 hospitals, closed between 2013 and 2017. And just three rural hospitals opened between 2014 and 2016, while 42 rural hospitals shut their doors, the GAO reported.
Rural hospital closures particularly impacted organizations in the South, those considered Medicare Dependent Hospitals, for-profits, and those with over 25 beds.
Of the 64 rural hospitals closing during the period, almost one-half (47 percent) stopped providing any type of healthcare service.
The remaining hospitals that closed converted to other facility types, which offered more limited or different services. For example, some rural hospitals transformed into urgent care, emergency care, outpatient care, and primary care centers.
Financial distress is behind the recent rural hospital closure trend, the data revealed.
READ MORE: Quantifying Financial Distress to Stop Hospital Bankruptcy, Closure
"In particular, rural hospitals that closed typically had negative margins which made it difficult to cover their fixed costs," the report stated.
One 2016 study found that rural hospitals that closed their doors from 2010 to 2014 had median operating margins of negative 7.41 percent in the year before the study's period, while rural hospitals that remained open during the same period had median operating margins of 2 percent.
Decreases in inpatient care at rural hospitals resulted in the financial distress, the GAO reported. Rural hospitals must already compete for a small population of residents and the rise of new federally qualified health centers or newer hospital systems outside the rural area exacerbated the problem.
"This increased competition for a small volume of rural residents could explain disproportionate closures among hospitals receiving the Low Volume Hospital Medicare payment designation, hospitals that by definition have a low Medicare volume and that research has found have lower margins than other rural hospitals," the report explained.
Technological advancements may have also prompted a reduction in inpatient services, impacting volumes at rural hospitals.
READ MORE: Flexibility, Value-Based Payment Key to Rural Hospital Success
"[R]epresentatives from the American Hospital Association told us that technological advances have allowed more services to be provided in outpatient settings," the Congressional watchdog stated. "For example, changes in healthcare technology have expanded the provision of outpatient surgical procedures."
Medicare reimbursement reductions were also a major driver of rural hospital financial distress, the data showed.
Rural hospitals typically rely on Medicare for the majority of their revenue. On average, Medicare accounted for about 46 percent of gross patient revenue at rural hospitals in 2016, the GAO reported.
With revenue depending on Medicare, across-the board reimbursement cuts like the required two percent sequestration reduction have significantly affected rural hospitals.
"Under sequestration – the cancellation of budgetary resources under presidential order implemented pursuant to the Balanced Budget and Emergency Deficit Control Act of 1985, as amended – each fiscal year since 2013, nearly all Medicare's budget authority is subject to a reduction not exceeding 2 percent, which is implemented through reductions in payment amounts," the report stated.
"According to stakeholders we interviewed, these payment reductions have contributed to negative margins for rural hospitals," it continued.
Reductions in Medicare bad debt payments also influenced rural hospital closures. Starting in the 2013 fiscal year, Medicare decreased bad debt payments to hospitals under the Middle Class Tax Relief and Job Creation Act of 2012.
"According to stakeholders, Medicare bad debt cuts have been one of the most important factors contributing to the recent increase in rural hospital closures," the GAO wrote.
The Congressional watchdog did not offer recommendations to CMS on how to improve their payment policies to solve the financial challenges plaguing rural hospitals. However, the report showed that Medicaid expansion could help bolster the financial standing of rural hospitals.
Rural hospitals in Medicaid expansion states from 2013 to 2017 were less likely to close compared to their peers in states that chose not to expand Medicaid, the GAO reported.
Researchers in a 2018 study also linked Medicaid expansion to improved hospital financial performance and sustainability, especially in rural healthcare markets and counties with large numbers of uninsured adults prior to the expansion.