GAO Finds Value-Based Care Issues for Small, Rural Practices
Small and rural practices faced challenges with value-based care implementation, including a lack of financial resources and interoperable health IT, GAO reported.
- A recent Government Accountability Office (GAO) report found that small and rural practices faced several challenges with implementing value-based care models, such as limited financial resources, a lack of interoperable health IT, population health management impediments, misaligned quality measures, and limited capabilities.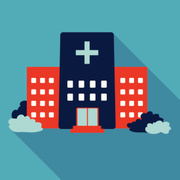 "Many small practices lack experience with value-based payment models and their requirements, such as performance reporting, and rural practices may face unique challenges when participating in a value-based payment model due, in part, to the geographic dispersion of their patients," wrote the federal watchdog.
GAO identified five key areas in which small and rural practices experienced issues, including financial resources and risk management, health IT and data, population health management, performance measurement and reporting, and model participation and compliance management.
Small, rural practices had limited financial resources to invest, take on risk
Value-based reimbursement models require large initial investments, such as making EHR systems interoperable and accepting downside financial risk. However, many small and rural practices did not have access to financial resources to invest in value-based reimbursement models.
READ MORE: How to Prepare for Alternative Payment Model Implementation
The GAO found that initial and ongoing value-based care investments can cost thousands, if not millions. For example, some stakeholders told the group that making their EHR system interoperable would cost about $20,000.
Other stakeholders also stated that small and rural practices did not have the capital to hire additional staff to manage more care coordination activities that are needed for value-based care success.
Limited financial resources also made it harder for small and rural practices to take on more financial risk under value-based reimbursement models. Downside risk models require practices to repay all or some of the losses if the practice exceeds their set budget, but many small and rural facilities could not afford to repay the losses.
The GAO stated that "practices need either to have financial reserves to cover instances such as patients with unexpectedly costly medical events or to purchase reinsurance to cover such expenditures."
Additionally, many small and rural practices did not realize a return on investment in a timely manner because of payment lags in value-based reimbursement models. Practices must wait until payers evaluate their performance before they realize shared savings payments. For some providers, that took up to two years.
READ MORE: 65% of Organized Providers Paid Via Alternative Payment Models
Small and rural practices need interoperable health IT, data access
The report stated that small and rural facilities experienced difficulties with data system interoperability and data access outside of their own systems.
Other provider data access through interoperable EHRs would improve care coordination and appropriate care delivery, but many stakeholders reported challenges with developing interoperable systems.
In one example, a stakeholder told GAO that their practice faced issues with accessing lab results because the outside laboratory scanned results rather than typed them into the system. The EHR vendor was notified, but the stakeholder suspected that the vendor was less concerned because of the practice's small size.
The report also found that other providers and payers were not as willing to share information, such as claims and price data, even though it would help small and rural practices implement value-based reimbursement models. Large practices tended to have closer relationships with payers, aiding data sharing, but smaller practices did not have the same relation.
READ MORE: Engaging Providers Key to Value-Based Reimbursement Adoption
Healthcare employment challenges exacerbated health IT and data sharing issues, the report added. Some stakeholders said that their practices needed more resources to train staff about EHR systems, data entry, and analysis required for value-based reimbursement model participation.
Dispersed patients, provider resistance hindered population health management programs
Many small and rural practices faced trouble implementing population health management care delivery because of patient preferences and locations as well as provider resistance to change.
"Practices' ability to manage care of their entire patient population is affected by patients' geographic location and preferences, and this is especially true for rural physician practices whose patients may have to travel distances to receive regular wellness visits and seek specialists when recommended," wrote the GAO.
Patients who must travel far to see a provider may not seek care as often as necessary, the report continued. But the long distance may also cause patients to get treatment at other facilities, making population health management harder for the original treating practice.
For example, bundled payment models require providers to take on accountability for the total costs of an episode of care. However, practices cannot influence where patients seek post-acute care, even though they are responsible for the costs.
In addition, some small and rural practices reported difficulties with provider buy-in with value-based reimbursement and population health management models. Since many rural practices serve larger proportions of Medicare fee-for-service beneficiaries compared to other providers who treat more Medicare Advantage patients, they have more incentive to remain under fee-for-service arrangements.
Some providers in small and rural practices also did not trust other providers to care for their patients, especially if original provider was financially responsible for care. The report stated that the "lack of trust in the ability of others to effectively coordinate and co-manage care spawns an unwillingness to enter into value-based payment models that require extensive care coordination across numerous providers to achieve shared savings."
Performance measurement and reporting burdens small and rural practices
Under value-based reimbursement models, practices submit a full year of performance data and receive feedback from payers after analysis. However, the GAO found that payers need time to analyze data, which can be up to two years after submission.
For small and rural practices, the time lag delayed the facility's ability to quickly identify what needed to be done to improve care delivery and obtain financial rewards.
The number of quality measures across different value-based reimbursement models and payers also contributed to administrative burden. The report stated that stakeholders felt overwhelmed by "the number of quality measures that they need to report on for participation in value-based payment models and that the measures used by Medicare value-based payment models are not well-aligned with those used by commercial payers."
In an October report, GAO reported similar results, citing quality measure misalignment across programs as an impediment to provider improvement in value-based reimbursement models.
Performance measurement and reporting was also especially troubling for small and rural practices, the most recent report added, because of smaller Medicare patient populations. With fewer patients to measure, performance was skewed by outliers who needed more comprehensive and expensive care.
Value-based reimbursement models threatens practice independence, compliance
Many small and rural practices felt pressured to merge with larger healthcare organizations to manage value-based reimbursement models and regulations.
With limited staff, some stakeholders reported that their providers and employees struggled to manage more administrative duties, such as quality reporting, while still providing care delivery. As a result, many administrative tasks were not completed, GAO added.
Value-based reimbursement models also brought along different compliance and regulation requirements. But many small and rural providers stated that they did not have the staff or time to stay ahead of new requirements.
Merging with a larger organization was a potential solution to limited healthcare employment and value-based reimbursement capabilities. However, many small and rural practices preferred to remain independent.
In response to the report, CMS did not have any objections to the findings, but GAO noted that CMS developed several resources for value-based reimbursement participation under MACRA. The federal agency created several resources to boost Quality Payment Program participation, including technical assistance from qualified contractors and lower reporting requirements.
CMS also plans to create virtual groups for later performance years. The groups allow several small practices to be evaluated as a single entity across the MIPS performance categories.
Dig Deeper:
• Preparing the Healthcare Revenue Cycle for Value-Based Care
• Understanding the Value-Based Reimbursement Model Landscape