GAO: Healthcare Spending Data from CMS Inaccessible, Unreliable
GAO advised CMS to improve access to healthcare spending data on skilled nursing facilities as well as ensure the accuracy of the information.
- CMS should make healthcare spending data for skilled nursing facilities more accessible to public stakeholders and ensure the expenditure information is reliable, the Government Accountability Office (GAO) advised the federal agency in a recent report.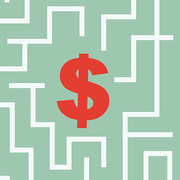 GAO investigators found that inaccessibility of accurate healthcare spending data has made it harder for public stakeholders to use the information, which could be helpful for beneficiary advocates and researchers to compare skilled nursing facility healthcare costs for resident care as well as Medicare skilled nursing facilities to determine budget allocations on resident care and other costs.
"Until CMS takes steps to make reliable SNF [skilled nursing facility] expenditure data easier to use and locate, public stakeholders will have difficulty accessing and placing confidence in the only publicly available source of financial data for many SNFs," GAO wrote.
Under the Affordable Care Act, CMS developed a Medicare cost report in 2011 for skilled nursing facilities that required the facilities to provide healthcare spending data on total costs, general services costs, and healthcare employment costs. The Affordable Care Act also mandated CMS to make the information "readily available to interested parties upon request," so the federal agency published the raw data on its website for fiscal years 1995 to 2015.
However, GAO stated that the information's format, volume, and organization made it harder for public stakeholders to view and use the data. The reports for each fiscal year were spread across three separate files and users needed specific software packages and programming capabilities to analyze the data. The report files were so large that many users could not download them.
READ MORE: Hospitals Maintain Test Use Despite Healthcare Price Transparency
In addition, CMS had not organized the information in a way that allowed for meaningful analysis. For example, 12 out of 15 cost measures in the general services category were associated with indirect care, but users had to determine for themselves a skilled nursing facility's total indirect care costs.
The healthcare spending data also could not be easily located on the CMS website, GAO stated. Representatives from two beneficiary advocacy groups told GAO that they were unable to find the information on the website.
Additionally, the federal watchdog found that skilled nursing facility expenditure data on the CMS website was not reliable because the federal agency did little to validate the healthcare spending information.
"[W]e found that the agency performs minimal quality control of the SNF expenditure data in the Medicare cost reports to ensure data reliability," GAO wrote. "Instead, CMS largely relies on SNFs to validate their own data."
However, skilled nursing facilities did not have incentives to guarantee the accuracy and reliability of healthcare spending data because the reports do not impact Medicare reimbursement rates, according to CMS officials and researchers interviewed by GAO. Although, the federal watchdog stated that CMS used the healthcare spending reports to update general skilled nursing facility Medicare reimbursement rates.
READ MORE: Healthcare Orgs to Review Healthcare Costs on Open Payments
CMS officials also told investigators that the federal agency performs "extremely limited" reviews of healthcare spending data because of resource constraints. Instead, CMS focused on improper payment reviews rather than adjusting healthcare spending information. As a result, the officials stated that they "could not place full confidence in the reliability of the SNF expenditure data in the cost reports."
In response, the Department of Health and Human Services (HHS) agreed with GAO that skilled nursing facility expenditure data should be more accessible, but the federal department contended that it has taken steps to ensure data reliability.
"HHS disagreed with our recommendation that it take steps to ensure the accuracy and completeness of the SNF expenditure data," the report stated. "HHS said that it has made a reasonable effort to ensure the accuracy of the expenditure data, that the data are used for general purposes, and that the amount of time and resources that may be required to verify the accuracy and completeness of the data could be substantial and might not create significant benefit to the agency or the public."
In effort to increase healthcare transparency, CMS released a public use file in March that contained skilled nursing facility utilization and payment information for 2013.
"The Skilled Nursing Facility data released today is yet another example of our commitment to greater data transparency," said CMS Chief Data Officer Niall Brennan. "CMS believes that when information flows more freely, the healthcare system functions more efficiently. This leads to better care, smarter spending, and healthier people."
READ MORE: 32 Orgs to Cut Healthcare Costs, Use Under CMS Community Demo
Dig Deeper:
• Using Revenue Cycle Analytics for Effective Value-Based Care
• The Difference Between Big Data and Smart Data in Healthcare