Geisinger Lowers Turnover for Healthcare Revenue Cycle Success
Geisinger Health System's VP of revenue management attributed healthcare revenue cycle excellence to lower staff turnover rates and an engaged workforce.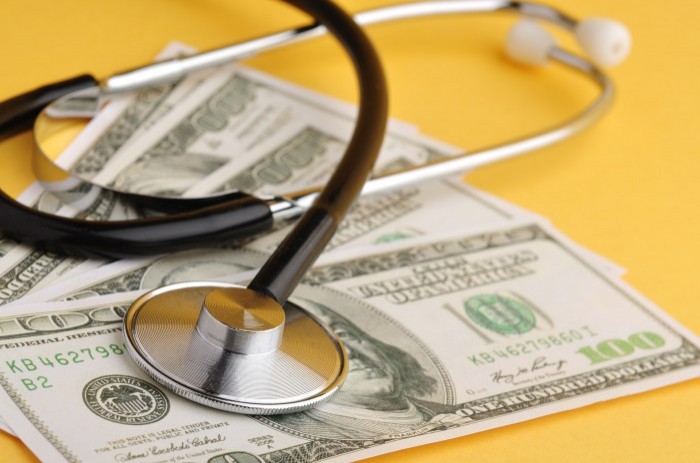 Source: Thinkstock
- A MAP Award for High Performance in Revenue Cycle from the Healthcare Financial Management Association (HFMA) indicates that a health system achieved outstanding healthcare revenue cycle performance on metrics such as net days in accounts receivable and cost to collect.
However, the award also signifies healthcare employment improvements for Pennsylvania-based Geisinger Health System, one of four winning integrated delivery systems.
Barbara Tapscott, CHFP, CPAM, Geisinger's Vice President of Revenue Management, attributed the system's healthcare revenue cycle performance to staff and physician engagement strategies as well as the system's collaborative workflows.
"It's more the cohesiveness of the team that brings Geisinger the good performance," she recently shared with RevCycleIntelligence.com. "We have a very engaged executive senior executive team here with CFOs and our System CFO. We have great employees and they're all engaged. Geisinger provides professional development opportunities. We do additional education. We do executive coaching. We have certification for all to promote careers at Geisinger so that we get to retain our talent."
READ MORE: Healthcare Employment Increases Challenge Provider Orgs
But establishing an engaged healthcare workforce at the physician-led system of about 30,000 employees, 12 hospital campuses, and two research centers did not happen overnight. Geisinger Health System recently struggled to retain staff like many other healthcare organizations across the country.
Average turnover rates among healthcare employers reached 19.2 percent in 2015, representing a 1.5 percent increase from the previous year, a Compdata survey revealed.
Healthcare organizations also faced greater turnover rates for a wide range of positions. The Missouri Hospital Association found that the roles with the highest turnover rates in 2016 included housekeeper (29.6 percent), registered behavioral health nurse (29.2 percent), unlicensed assistive personnel (25.9 percent), licensed practice nurse (21.8 percent), certified occupational therapy assistant (20.8 percent), and registered staff nurse (17.9 percent).
High turnover rates can put significant financial strain on hospitals and health systems and negatively impact healthcare revenue cycle performance. An NSI Nursing Solutions report stated that the average cost of a turnover for a bedside registered nurse can be up to $58,400, which could result in average losses of $5.2 million to $8.1 million annually.
READ MORE: What Is Healthcare Revenue Cycle Management?

"It's difficult when we have high turnover…That does take a lot of time and diminishes results."
In light of healthcare employment challenges, Geisinger Health System targeted rising turnover rates to achieve excellent healthcare revenue cycle performance. The most recent HFMA recognition represented the system's success with lowering turnover rates, Tapscott explained.
"One of the key performance indicators where we improved this year was in our turnover rate," she said. "It's difficult when we have high turnover and have to engage recruitment to get people onboard. That does take a lot of time and diminishes results."
The integrated delivery system aimed to boost employee and physician engagement to reduce turnover rates by investing in health IT systems to support employees.
READ MORE: After EHR Adoption, Revenue Cycle Technology Modernization Begins
"We have significant investment in technology to manage administrative costs and routine transactions," she stated. "We want people to be engaged and not necessarily be doing transactions that are routine. We can engage technology for that. These best practices and this focus on providing education and retention strategies for our staff have paid off."
A major technological investment Geisinger recently made was in Fast Healthcare Interoperability Resources, or FHIR. The health IT innovation is a standard for electronic health information exchange.
Geisinger worked with Cerner Corporation in 2016 to implement FHIR to move beyond the EHR system for workflow improvements. By linking an application to the EHR system, the healthcare data standard resource stopped providers and other staff from going to multiple health IT systems to gather information on the same patient.
In addition to health IT support, a centralized business office also helped the large integrated delivery system improve its workforce engagement across several hospitals and two states.
"We are here to take care of people. That culture permeates through all of our employees regardless of where they sit."
"Even when I have employees at different hospitals and they're in different teams, there is centralized management so that we have standardization in our processes," Tapscott pointed out. "We work very closely with our leadership at the various facilities to make sure that we're still there to take care of our patients."
"At the base of what we do is our mission. We are here to take care of people. That culture permeates through all of our employees regardless of where they sit," she added.
With an engaged healthcare workforce, Geisinger realized healthcare revenue cycle performance improvements.
"We keep extreme focus on the cycle itself, such as how long does it take for us to gather the right information for billing once a patient has received care and then making sure that we have an environment that is free of billing errors," she said.
"Once we have that, we can point to the metric that everyone loves, which is how much of your accounts receivable is older than let's say 60 days or 90 days," she continued. "If it's that old it wasn't collected quickly. We look at making improvements in those areas. We always look at using lean techniques. What's my root cause? How can I fix it?"
An example of how Geisinger's healthcare workforce demonstrates cohesiveness from patient access members to clinical teams and the patient starts with the pre-service unit.
"They are the first stop for engaging a clinical team to ensure that what the clinical team has ordered is verified according to insurance coverage," Tapscott remarked. "If the insurance requires an authorization or it requires a referral, all those administrative transactions are handled before the patient arrives. There's a lot of coordination with the clinical team to make sure that our clinicians and our patients and then the administrative part are all on the same page."
The coordinated workflows for pre-service units and clinical teams also earned the integrated delivery system recognition from HFMA MAP for its patient financial responsibility initiatives, she added. HFMA awards hospitals, health systems, and physician practices the High Performance in Revenue Cycle award partly based on the organization's use of best practices for patient financial communications.
"At the same time, we use the tools available to us before a service is rendered," she said. "We provide financial estimates to our patients. We've verified their insurance."
With a patient financial responsibility workflow in place, Geisinger staff notify patients of the portion their insurance is expected to pay and the estimated out-of-pocket expenses they can anticipate owing.
"Then, we go into the discussion as to what options are there for our patients, from paying in full to making monthly payments," she stated. "We offer interest-free installment payments to our patients. For those patients that don't qualify, we have a very generous financial assistance policy."
"All of that is done in conjunction with communicating with our clinicians and with our patients," she continued. "We want the patient experience when that patient arrives for care to be totally 100 percent focused on clinical care."
To evaluate patient experience, the integrated delivery system implemented the ProvenExperience program. Under the program, patients provide feedback on a mobile application and if the patient experience was positive, system leaders recognize providers and staff involved in the experience, increasing employee engagement.
"Your definition of value and my definition of value is probably not the same."
However, if the patient reports a negative experience, he can request a refund.
"Simply, they didn't feel that the encounter was as valuable as it should have been," Tapscott elaborated. "That ProvenExperience program has been in place now for the better part of two years. It's been very successful. People would think that it would cost any company a lot of money. In actuality, it has not."
"We have learned a lot about what we could do differently for our patients," she continued. "Your definition of value and my definition of value is probably not the same. Again, it's treating people with kindness at a time when they may be overwhelmed by an unexpected event or a bad diagnosis or just the uncertainty of medical care."
As in other areas within the integrated delivery system, the ProvenExperience team charged with improving patient experience draws on experts from a range of departments to ensure cohesiveness and engagement from all aspects of the patient experience. The team consists of physicians, nurses, and administrative staff.
While Geisinger's recent HFMA MAP award shows how system leaders effectively reduced days in accounts receivable and implemented patient financial communication best practices, it also speaks to the system's dedicated workforce.
"It's all about hiring the right people with the right skills," Tapscott stated. "At the end of the day, it's people with the right training that are helping us look for the root cause of a problem so that we can then engage to find a solution."