Group Purchasing Reduces Healthcare Supply Chain Costs Up to 15%
Healthcare supply chain costs decreased for providers using group purchasing organizations, but group purchasing also helped to optimize the supply chain, a study stated.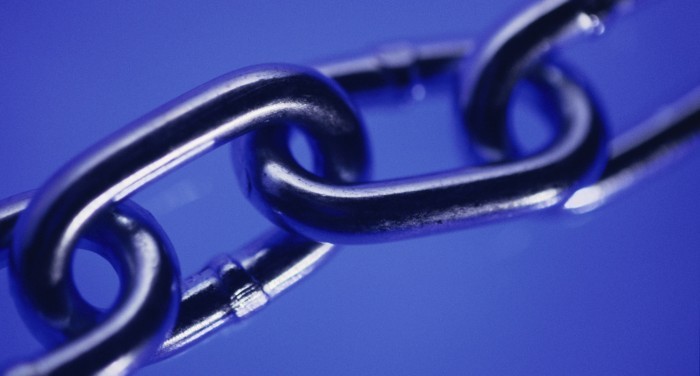 Source: Thinkstock
- In the first Annual Value Report, the Healthcare Supply Chain Association (HSCA) found that group purchasing organizations reduced healthcare supply chain costs by 10 to 15 percent for providers.
Prescription drug spending also went down by up to 25 percent when GPOs were involved in the healthcare supply chain process.
As a result, researchers estimated group purchasing organizations (GPOs) to save the healthcare industry between $392 and $864 billion from 2013 to 2022.
HSCA researchers found that GPOs are key to reducing healthcare supply chain costs, but they also revealed that the organizations are even more valuable to provider organizations and suppliers looking to make the healthcare supply chain more efficient. In addition to lowering healthcare supply chain costs, GPOs enhance healthcare processes and transformation, increase transparency, boost competition, and add value to suppliers.
"Although cost-savings and delivering the best products at the best value remain central to the GPO core mission, hospitals are increasingly relying on their GPO partners for a broad range of services beyond cost-savings," stated Todd Ebert, RPh, HSCA's President and CEO. "GPOs are expanding their offerings to meet evolving hospital and provider needs, including data analysis and benchmarking, market research, innovative technology integration, infection control, electronic product tracking, and developing and facilitating communities of knowledge among healthcare providers and supply chain experts to share best practices."
READ MORE: 3 Most Common Healthcare Supply Chain Management Challenges
Using GPOs can result in significant savings for provider organizations because the group purchasing entity can provide volume-based discounts and lower supply chain costs through increased transparency.
GPOs have insight into both sides of the healthcare supply chain. They work with provider organizations and suppliers to manage supply purchasing, giving them unique insight on competitive pricing.
The GPOs in the HSCA report helped provider organizations to lower healthcare supply chain costs by benchmarking product and service categories in which the provider organization's spending exceeded the national median price. The GPOs also helped provider organizations to implement exact match conversions, or replacing a supply with an almost identical product.
One GPO told HSCA researchers that their exact match conversion strategy saved an integrated delivery network about 10 percent on medical-surgical supply spending, 10 percent on pharmaceutical expenses, and 20 percent for other medical device spending.
GPOs also helped provider organizations to advance their processes and system transformations via healthcare supply chain optimization. The groups primarily facilitate supply purchasing, but many GPOs also advise provider organizations on healthcare supply chain best practices and innovations.
READ MORE: Why Healthcare Needs Value-Based Supply Chain Management
"Educating supply chain employees and teams within healthcare organizations is one of the lesser known, but most influential services provided by HSCA member companies," the report stated. "No other part of the healthcare system has a bird's eye view into both technology breakthroughs and the data on whether those breakthroughs bring value to patients."
Not only do health IT developers tend to approach GPOs first with healthcare supply chain innovations for national distribution, but GPOs have access to databases that track how healthcare supply chain products and strategies impact cost, quality, and reimbursement outcomes.
"Under the CQO [cost, quality, outcome] approach, supply-chain professionals work hand-in-hand with clinicians to use metrics that demonstrate the efficacy of various products as they relate to clinical outcomes, as well as the cost-benefit analysis of various products—i.e., whether spending more now means spending less later over the lifetime of a patient," wrote HSCA.
Additionally, HSCA found that GPOs increased healthcare transparency because they can access healthcare supply chain information on a wide range of services and products. Since the purchasing groups develop contracts between providers and vendors, they have a unique insight into healthcare supply chain prices.
The purchasing groups can use their price visibility to provide healthcare organizations with the best prices for healthcare supply chain items.
READ MORE: 5 Ways to Improve Healthcare Supply Chain Management
"GPOs add predictability and context to purchasing decisions and visibility into pricing and value for their members," stated HSCA.
In addition, GPOs promote healthcare supply chain competition within the GPO sector and in the entire healthcare industry. HSCA reported that most provider organizations use two to four GPOs, indicating that healthcare organizations can gain insight into healthcare supply chain prices at multiple GPOs and affiliated suppliers.
GPO use is also optional for provider organizations, meaning GPOs should remain competitive with prices and innovative with their services to attract consumers, HRSA explained.
Provider organizations are not the only healthcare stakeholders benefiting from group purchasing organizations, the report added. The purchasing groups are also valuable to suppliers during the sales process.
"Not only do GPOs help develop and build supplier and customer relations and lower the cost of sales through greater efficiencies, but they also enhance supplier credibility by providing data and information, growth opportunities, education and collaboration, and national meetings," wrote HSCA.