Group Purchasing Saves Hospitals Up to 18% of Supply Chain Costs
Using group purchasing organizations is saving hospitals through healthcare supply chain discounts, as well as purchasing standardization and optimization, a report shows.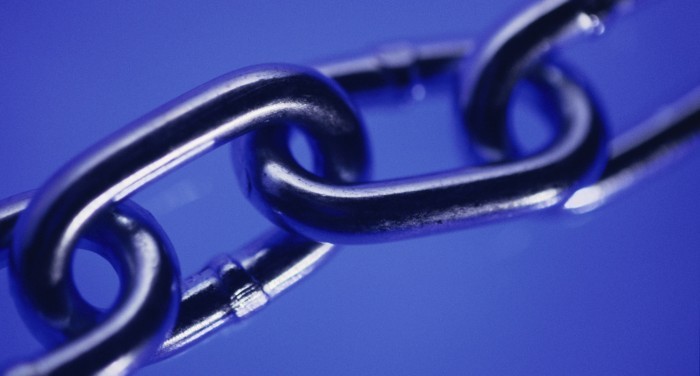 Source: Thinkstock
- Group purchasing organizations (GPOs) are saving hospitals and other healthcare facilities between 10 to 18 percent, a new report revealed.
The Healthcare Supply Chain Association's (HSCA) second annual report on GPO value found that over 7,000 hospitals and other healthcare facilities are realizing supply chain savings through price discounts, purchasing efficiencies, and other benefits offered by group purchasing organizations.
The organizations are slated to save the entire healthcare system $392.2 billion to $864.4 billion between 2013 and 2022, HSCA's data revealed.
"From helping achieve critical cost savings for virtually all of America's 7,000+ hospitals and other healthcare facilities to facilitating communities of knowledge to share best supply chain practices, healthcare group purchasing organizations remain critical partners to healthcare providers," stated HSCA President and CEO Todd Ebert, RPh.
"GPOs deliver critical cost savings that allow healthcare providers to focus on their core mission: providing first-class patient care," he added.
READ MORE: Data Analytics Add Value to Healthcare Supply Chain Management
The report showed that GPOs are more valuable than just the discounted prices generated from consolidating purchasing power. The organizations helpehospitals and other healthcare facilities reduce their supply chain costs through data analytics.
According to a HSCA case study, one hospital realized $3 million in annualized savings working with their GPO to optimize cardiac rhythm management purchasing and utilization.
Using their analytics power, the GPO found that the hospital's legacy pricing and contracting model did not yield best-in-class pricing. Using data to show the hospital its purchasing and utilization patterns, as well as how the organization compared to other hospitals, the hospital and GPO created an organization-wide strategy to turn cardiac rhythm management from a cost center to a profitable service line.
"The GPO conducted financial analyses of the supplier responses, summarized initial findings, and worked with the member to prepare for the re-negotiation process to realize additional savings," the report added. "Once it was determined that the hospital's goals (including better-than-average pricing, price reductions and rebates, and more beneficial supplier arrangements) had been achieved, the contracts were finalized."
The hospital consolidated the number of vendors involved in the service line and renegotiated their purchasing contracts to optimize cardiac rhythm management and reduce healthcare supply chain spending.
READ MORE: Leveraging Group Purchasing for Hospital Supply Chain Management
Another hospital using a GPO represented by HSCA reported significant healthcare supply chain savings after growing their business. A critical access hospital grew and moved to a new facility, but the organization still relied on its old purchasing methods.
With help from the GPO, the hospital created a plan to optimize supply chain management by centralizing purchasing and implementing just-in-time inventory management.
"These tactical changes supported broad strategic objectives such as implementation of an inventory/stocking plan, training for all management staff on the GPO's services and solutions, implementation of an electronic order system, and completion of quarterly formulary reviews with department managers," the report stated.
Using the GPO's strategic planning tool, the hospital was also able to include measurable outcomes in its supply chain management optimization plan.
After implementing the new supply chain management strategy, the hospital reported annual savings of:
49 percent in facility service contracts
38 percent in lab reagent agreements
12 percent in lab equipment purchases
10 to 15 percent on health IT purchase (using a GPO-contracted vendor for IT smallwares and licensing)
READ MORE: How Hospitals Bring in Revenue Through the Healthcare Supply Chain
While GPOs are helping hospitals and other healthcare facilities realize supply chain savings, the organizations are also increasing competition, boosting transparency, and advancing supply chain innovation.
HSCA reported that the voluntary nature of GPOs boosts supply chain competition.
"Most hospitals, for example, work with an average of two to four GPOs, and are free not to use GPO services at all. The flexibility to use or not use GPOs drives competition, innovation and lowers costs, not only within the GPO sectors, but in the healthcare system at large," the organization wrote.
GPOs also increase healthcare supply chain transparency by opening the lines of communication among all stakeholders in the process. The organizations work with medical supply and service vendors as well as their clients to facilitate the purchasing process.
The GPOs help to add efficiencies, predictability, and context to healthcare supply chain management, HSCA stated.
HSCA also explained that GPOs support new and innovative healthcare technologies and the distribution of healthcare supply chain management best practices. The organizations work with providers to identify and contract for new healthcare technologies and they create "Communities of Knowledge" to share best practices.
"While cost-savings and delivering the best products at the best value remain central to the GPO core mission, hospitals and healthcare providers are increasingly relying on GPOs for a broad range of services integral to cost-effective patient outcomes," stated Ebert.
He added, "GPOs are expanding their offerings to meet evolving hospital and provider needs, including data analysis and benchmarking, market research, innovative technology integration, infection control, electronic product tracing, and the development and facilitation of communities of knowledge among healthcare providers and supply chain experts to share best practices.