Health Centers Face Post-ACA Revenue Cycle Management Issues
Community health centers continued to experience revenue cycle management challenges after the Affordable Care Act, including unstable revenue streams and employment.
- Although the Affordable Care Act provided temporary funding to federally qualified health centers, a new study from the UCLA Center for Health Policy Research showed that community health centers will still need funding to resolve healthcare revenue cycle management challenges caused by increasing patient volumes.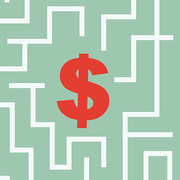 Since community health centers still treat large numbers of uninsured and now insured populations in the post-Affordable Care Act environment, these facilities have continued to experience unstable healthcare revenue cycle streams, insufficient staffing, and limited resources to implement alternative payment models.
The study of 31 community health centers in two Medicaid expansion states and two non-expansion states showed that insured and uninsured patient volumes did not change as intended under the Affordable Care Act.
The study stated that policymakers projected more insured individuals to seek services at private providers, rather than their community health centers, but the number of insured patients at community health centers increased by 35 percent from 2010 to 2014, researchers reported.
In the four states in the study, California, a Medicaid expansion state, saw the greatest growth in insured patients at community health centers with a 61 percent increase, followed by New York, the other expansion state.
READ MORE: NH Judge Rejects CMS FAQs Clarifying Medicaid DSH Payments
Both non-expansion states experienced more modest increases, researchers added. In Texas, community health centers reported treating about 190,000 more insured patients between 2010 and 2014, while health centers in Georgia treated approximately 41,000 more insured patients.
Despite slight increases, health center staff in Georgia and Texas also reported that many newly insured individuals enrolled in high-deductible plans and still relied on community health centers for subsidized primary care services.
"Some people felt the quality of care at their community health center was better than what a new, private provider offered," Steven Wallace, UCLA Center for Health Policy Research's Associate Director and lead author of the study, stated in a press release. "They're sticking with the tried and true."
The number of uninsured patients treated at community health centers also did not decrease as expected under the Affordable Care Act. Researchers reported that about 28 percent of community health center patients were still uninsured in 2014.
Only California-based health centers saw a significant reduction in the number of uninsured patients, but more than one million patients were still uninsured.
READ MORE: Is Billing Some Patients at Hospital Chargemaster Rates Legal?
While the Medicaid expansion states experienced some reduction in uninsured patients, non-expansion states faced an increase, researchers reported. Health center staff in Georgia and Texas told researchers that uninsured patient volume grew because "many of their current citizen or documented immigrant patients had incomes that were too high for them to qualify for Medicaid, but not high enough that they could qualify for federal marketplace subsidies because their states did not expand Medicaid."
With large proportions of both insured and uninsured patients, community health centers relied on Affordable Care Act funding to keep their doors open. For example, community health centers received federal core, targeted federal, and infrastructure expansion grants to shoulder the economic burden of treating uninsured populations as well as to increase capacity for expanded clinical services.
However, many federal grants under the Affordable Care Act are scheduled to end in 2017, causing community health centers to face revenue cycle management issues, including unstable revenue streams and insufficient healthcare employment.
"Few CHCs have contingency plans for the reduction in enhanced funding scheduled to occur in 2017, as there is no ready source of replacement funds nor any simple way to reduce expenditures without impairing the ability to serve existing patients," the study stated.
As a result, community health centers may face difficulties with stabilizing healthcare revenue streams, researchers explained. For example, health centers increased revenue stability after the Affordable Care Act by expanding outreach and enrollment activities. Through temporary Affordable Care Act funding, many health centers participated in community events to attract new patients and enroll them in health plans.
READ MORE: Diabetes Clinic Lowers Healthcare Costs More Than PCP Visits
Many community health centers also voiced concerns with sustaining and building infrastructure to support clinical service expansions without capital funding grants.
"A significant challenge for CHCs was that expansion of services required new funding, but generating new funding often required increased revenue-generating services," researchers wrote. "And growth had its own costs, such as the need for increased administrative capacity to enroll more patients in insurance and to implement organizational policies (e.g., the use of electronic health records for monitoring quality and outcome indicators)."
In addition, community health centers may experience significant healthcare employment challenges, including recruitment and retention issues. The most common challenge health center staff reported was the inability to offer competitive salaries for hiring and retaining clinical staff because of limited funding.
Community health center staff also told researchers that their centers could not hire sufficient administrative staff for "effective billing and reimbursement, documenting and tracking service quality and patient outcome indicators, and grant writing."
Researchers also found that many community health centers do not have the resources to implement value-based reimbursement models.
"Further, it is unclear what the financial impact may be on CHCs if Medicaid changes from a cost-based reimbursement to a capitation or health outcome-based reimbursement," the study stated. "Respondents reported that their organizations are not prepared for a shift from current payment systems that are based largely on patient visits to value-based payment systems that focus more on patient outcomes."
Community health centers need funding to support value-based reimbursement requirements, such as outcome-based data reporting, care coordination, team-based care, and additional collaborations with private providers.
To resolve potential revenue cycle management challenges, researchers recommended the following policy changes:
• Maintain and improve community health center core funding designed to help facilities expand revenue-building services and support large numbers of uninsured patients

• Expand Medicaid in all states to stabilize community health center revenue streams

• Extend insurance coverage for ineligible immigrants, including undocumented children and those ineligible because of legal status

• Boost healthcare employment by encouraging states to allow nurse practitioners to provide care even if a supervising physician is absent, reimbursing health centers for care coordination and language interpretation services, and covering volunteer providers under the Federal Tort Claims Act

• Prepare community health centers for value-based reimbursement by providing additional resources
Dig Deeper:
• How MACRA, MIPS Will Impact Critical Access Hospitals, FQHCs
• What Is Healthcare Revenue Cycle Management?