Health IT, Care Navigators Most Effective at Lowering Costs
Care delivery transformation projects with health IT use and care navigators saved the most healthcare costs, with savings of over $150 per beneficiary per quarter.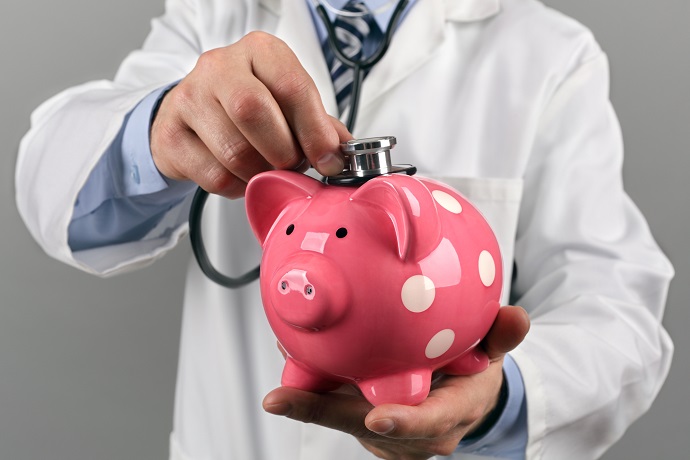 Source: Thinkstock
- While countless strategies are out there for making care delivery more efficient, a recent Health Affairs study revealed that interventions that use health IT and community health workers realized the greatest cost savings.
Researchers examined 43 care delivery transformation projects in the ambulatory care setting funded by the CMS Health Care Innovation Awards initiative in 2012. The innovation projects implemented at least one of five care delivery transformations, including health IT use, behavioral health interventions, community health worker employment, medical home implementation, and telemedicine use.
Out of the five care delivery innovations, the study showed that health IT and community health workers were the most valuable to implement, with cost savings of over $150 per beneficiary per quarter.
Source: Health Affairs
Health IT implementation was the most common transformation among the 43 care delivery innovation projects studied. Of the five innovation components, health IT was the only one used in more than half of the innovation projects.
Researchers stated that a health IT component significantly reduced healthcare costs because the systems helped to decrease healthcare utilization. For example, health IT systems could better identify medication errors and correct them. Therefore, the systems prevented unnecessary healthcare encounters.
The Minnesota Department of Public Health is also a proven case of health IT reducing healthcare utilization. In July 2015, the department reported that officials identified almost 1.3 million unnecessary emergency department visits, hospital admission, and preventable admissions by using big data analytics to monitor their All-Payer Claims Database. The avoidable healthcare encounters represented $2 billion in potential savings.
Recent studies have also shown how health IT use help providers save. The healthcare Internet of Things alone could save providers up to 25 percent of their business costs, a September 2015 report from Strategy Analysts stated.
Health IT implementation may have made care delivery innovation projects more valuable, but a more human force also helped. The Health Affairs study also found that community health workers were top contributors to healthcare cost savings.
Community health workers in the innovation projects were unlicensed employees who helped patients move through the healthcare system. While about 35 percent of projects used community health workers, each organization developed their own definition of the position, making it difficult to pinpoint exact staff responsibilities that led to cost savings.
Despite the position's fluid definition, researchers noted that community health workers may have reduced healthcare costs by acting as "a lower-cost alternative for coordinating patient care and helping patients in their communities navigate the healthcare system." In some innovation projects, the workers also helped to reduce inappropriate healthcare utilization.
The University of Alabama at Birmingham Health System saw similar results from 2013 and 2015 after employing non-physician and nurse providers as part of a patient navigation program. The health system realized a $19 million reduction in healthcare costs per year.
The program helped patients to avoid costly healthcare visits and therefore reduced costs. Emergency department visits dropped by 6 percent per quarter, hospitalizations decreased by 7.9 percent per quarter, and ICU admissions fell by 10 percent per quarter.
Health IT implementation and community health worker employment may have realized the most savings, but researchers also found that medical homes and behavioral health programs modestly reduced healthcare costs. Both innovation components respectively saved about $100 per beneficiary per quarter.
Although, programs that targeted clinically complex patient populations at risk for disease progression realized greater cost savings. The clinically fragile patient Interventions produced almost $200 in savings per beneficiary per quarter.
On the other hand, telemedicine interventions did not realize any healthcare cost savings. The interventions actually generated a financial loss of over $200 per beneficiary per quarter, the study revealed.
"Telemedicine may have been more difficult than other intervention components for these awardees to implement, and it may take longer to produce cost savings," researchers wrote.
The study may have shown that some care delivery transformations were more effective than others, but researchers pointed out that the innovation projects, in general, were not massive cost savers. On average, the total costs of care effects related to the innovation projects were close to $0 per beneficiary per quarter.
Source: Health Affairs
The cost effect of the interventions ranged from almost $1,000 in savings per beneficiary per quarter to $750 in financial losses per beneficiary per quarter. But most interventions fell in the $0 to $250 in cost savings group and the $0 to $250 in financial losses group.
While care delivery transformations may take time to achieve cost savings, researchers intend for their study to better identify what transformation components are the most valuable to providers.