Health Systems Form Drug Company to Combat Rising Costs, Shortages
A proposed non-profit generic drug company formed by four health systems intends to lower prescription costs and prevent drug shortages.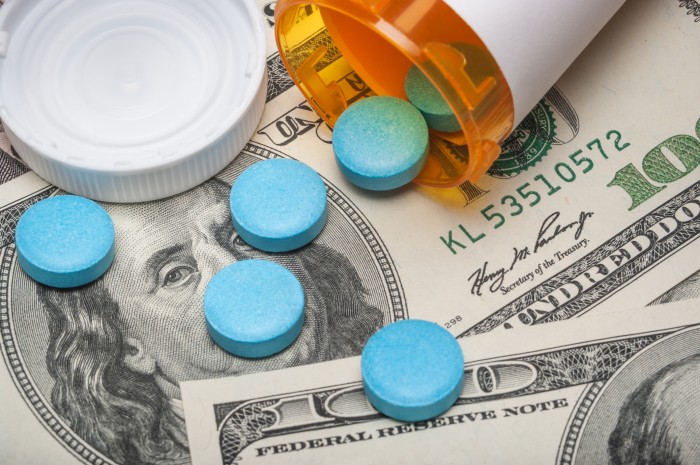 Source: Thinkstock
- Intermountain Healthcare, Ascension, SSM Health, and Trinity Health recently announced that they will create a non-profit generic drug company to reduce prescription costs and alleviate critical drug shortages.
With consulting services with the VA, the four health systems, representing over 450 hospitals across the US, aim for the new drug company to be an FDA-approved entity that will either directly create generic drugs or sub-contract manufacturing to manufacturing organizations.
"It's an ambitious plan," stated Intermountain Healthcare's President and CEO Marc Harrison, MD. "But healthcare systems are in the best position to fix the problems in the generic drug market. We witness, on a daily basis, how shortages of essential generic medications or egregious cost increases for those same drugs affect our patients. We are confident we can improve the situation for our patients by bringing much needed competition to the generic drug market."
Prescription drug costs have skyrocketed for branded and generic medications over the past few years. The health systems reported that some generic drug prices increasing by more than 1,000 percent in just a few months.
While patients are struggling to purchase expensive generic drugs, hospitals are also seeing their supply chain budgets drastically grow. Hospital inpatient prescription drug costs rose 23.4 percent from 2013 to 2015, according to a University of Chicago NORC study commissioned by the American Hospital Association (AHA) and Federation of American Hospitals (FHA).
READ MORE: Leveraging Group Purchasing for Hospital Supply Chain Management
Prescription drug price increases, not greater utilization, contributed to the significant cost growth, researchers found. Prescription drug spending increased by 8.5 percent in 2015, but total prescriptions dispensed only grew by 1 percent.
Instead, hospital supply chain budgets grew because of price increases for high-volume drugs, such as calcitonin, nitroprusside, isoproterenol, neostigmine methylsulfate, phytonadione, and glycopyrrolate.
Most of the drugs that experienced price increases were also not innovator drugs, and about half of the 28 drugs analyzed did not have an active generic version, forcing hospitals to purchase the medications at the higher price.
"And while nearly everyone can agree that price increases in the hundreds or thousands of percent are unjustifiable, many hospitals report that annual price increases of 10 or 20 percent on widely-used older generic drugs can have an even greater effect, given the large quantities that a hospital must purchase," wrote AHA President and CEO Richard J. Pollack and FHA President and CEO Charles N. Kahn III.
Drug shortages also topped the list of hospital concerns in 2017, a Premier survey of C-suite executives showed. More than 90 percent of the respondents indicated that drug shortages will be a hospital problem over the next three years.
READ MORE: Exploring the Role of Supply Chain Management in Healthcare
Leaders at Intermountain Healthcare, Ascension, SSM Health, and Trinity Health explained that prescription drug cost increases and drug shortages have been occurring "for seemingly no reason."
"Research into the actual costs of manufacturing and distributing generic drugs suggests that, in many instances, generic drug prices can be reduced to a fraction of their current costs, saving patients, and the healthcare systems that care for them, hundreds of millions of dollars each year," the health systems wrote.
Recent prescription drug challenges also stemmed from a decline in the number of suppliers, the consolidation of production volumes, and a concentration of market power in the generic drug industry, the health systems added.
"These market factors are particularly problematic with older generic medications that hospitals rely on every day to take care of desperately ill patients," the organization leaders explained. "This new initiative will bring together healthcare systems from around the country to help address these generic drug market failures, providing the new not-for-profit generic drug company with plenty of customers ready and eager for its products."
The non-profit drug company will receive guidance from an Advisory Committee including industry experts from the pharmaceutical, business, and government industries.
READ MORE: 5 Ways to Improve Healthcare Supply Chain Management
In addition to senior-level leaders from the founding health systems, Advisory Committee members will include:
• Madhu Balachandran, retired Executive Vice President of Global Operations at Amgen

• Don Berwick, MD, President Emeritus and Senior Fellow at the Institute for Healthcare Improvement and former CMS Administrator

• Clayton Christensen, Professor at the Harvard Business School and Founder of Innosight

• Bob Kerrey, Managing Director at Allen & Company and former Nebraska governor, US Senator, and pharmacist

• Martin VanTrieste, retired Senior Vice President and Chief Quality Officer at Amgen
The proposed entity will also seek partners with other hospitals and health systems to advance the company's mission to provide affordable, accessible drugs.
"For people in the United States, there is a dangerous gap today between the demand and supply of affordable prescription drugs. If the only way to provide our communities with affordable drugs is to produce them ourselves, then that is what we will do," stated Trinity Health CEO Richard J. Gilfillan, MD. "We look forward to more healthcare systems around the country joining this people-centered effort."
The health systems did not announce when the non-profit generic drug company will launch, but the process could take a few years to gain FDA approval.