Health Systems Responsible for 70% of Acute Care Hospitals
The majority of hospitals, beds, and discharges in 2016 stemmed from the 626 health systems operating that year, AHRQ found.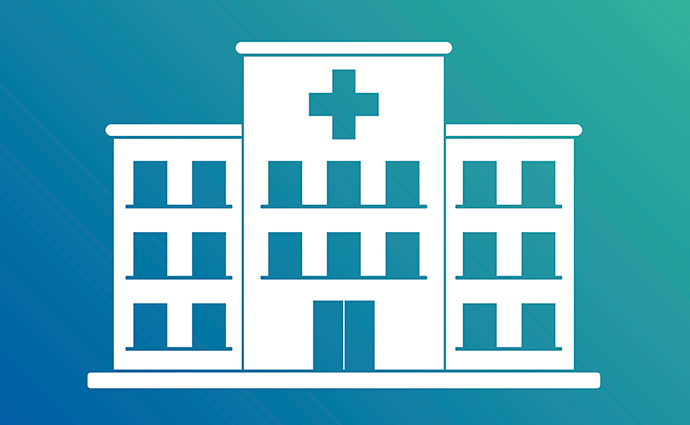 Source: Thinkstock
- New data from the Agency for Healthcare Research and Quality (AHRQ) showed that most hospitals were part of a health system in 2016. Almost 70 percent of non-federal generate acute care hospitals belonged to a health system, or network of at least one hospital connected via ownership to at least one physician group.
Using information from the American Hospital Association Annual Survey Database, QuintilesIMS Healthcare Organization Services, and the SK&A Healthcare Databases, AHRQ researchers found that the industry contained a total of 626 health systems in 2016.
Small health systems dominated the industry during the study's period. More than one-half of all health systems contained just one or two hospitals.
Over one-half of the health systems also employed fewer than 250 total physicians.
Conversely, the largest five percent of health systems each contained 18 or more hospitals and had over 2,500 practicing physicians.
The largest health systems accounted for roughly one-quarter of all hospital beds as well as 21 percent of all physicians employed by a system.
Health systems significantly varied in size, but researchers stated that the average health system in 2016 had 965 beds and 691 employed physicians.
Researchers also observed the following key characteristics of health systems in 2016:
• 35.3 percent included at least one hospital with a significant uncompensated care burden

• 30.8 percent contained at least one hospital that treated a high percentage of low-income patients

• 25.9 percent identify as "high teaching intensity"

• 6.9 percent have hospitals in three or more states

• 5 percent primarily treat children

• 2.9 percent include predominantly investor-owned hospitals
With over one-third of health systems operating a hospital with high uncompensated care costs, health systems made up a significant portion of the US healthcare safety-net. The systems contained 63.4 percent of all hospitals with high uncompensated care burdens and almost 75 percent of all hospitals with high percentages of low-income patient populations.
As a result, about 88 percent of total discharges from all hospitals incurring substantial uncompensated care costs came from a health system
Health systems also accounted for 88.3 percent of all discharged from hospitals with a high percentage of low-income patients.
Additionally, the systems were responsible for a majority of beds and discharges during that period. About 88.2 percent of hospital beds were part of the health systems and 91.6 percent of all hospital discharges stemmed from the systems.
Health systems also employed almost half of practicing physicians. Approximately 45 percent of physicians worked in a health system in 2016.
AHRQ intends for the health system data to support quality improvement efforts, explained Sharon B. Arnold, PhD, the organization's Deputy Director, stated in an accompanying blogpost.
The dataset will be available as part of the organization's Comparative Health Systems Performance Initiative, a partnership between researchers at Dartmouth College, the National Bureau of Economic Research, and RAND that aims to explore how health systems use evidence-based medicine and what hospital and health system factors lead to high-performance.
Arnold noted that the definition of a health system will need to evolve as the AHRQ adds to the data. For example, the current definition component of "at least one hospital" excludes many healthcare organizations that do not have ownership or a close co-management relationship with a hospital.
"But even with these limitations, we believe there is value in the research that will result from the release of the compendium," she wrote. "The compendium will be updated regularly so that policymakers, health system leaders, payers, and others can track trends over time. We are making these data publicly available, and we encourage researchers to initiate their own investigative projects."