Healthcare Consumerism Challenges Primary Care Business Models
With healthcare consumerism and value-based purchasing on the rise, primary care practices are turning to retail clinics, concierge and direct medicine, and home-based care.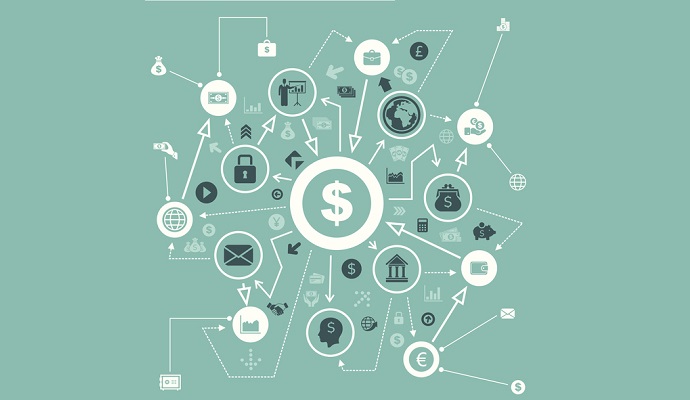 Source: Thinkstock
- Primary care providers are facing significant and oftentimes conflicting challenges in response to two major healthcare trends: value-based purchasing implementation and the rise of healthcare consumerism, a recent Journal of Internal Medicine article stated.
In the article, UPMC Health Plan's Chief Medical Officer William H. Shrank, MD, explained that many primary care practices are transforming their business models to respond to value-based purchasing models.
"Primary care physicians seeking to transform their business model to one of value-based purchasing face a seeming challenge from the new demands of an empowered healthcare consumer," he stated. "The tension between the need to manage costs and population health and the need to deliver care that is tailored to the convenience of individual patients is evident."
Under many of the alternative payment models, primary care providers are financially rewarded for managing healthcare costs, minimizing resource use, and improving population health. Therefore, the providers should aim to attract loyal, adherent, and engaged patients to improve health outcomes.
However, primary care practices are also under pressure to respond to the recent healthcare consumerism trend.
READ MORE: Key Ways to Boost Collection of Patient Financial Responsibility
With the Affordable Care Act's health insurance exchanges, consumers are taking a more active role in healthcare decision-making, Shrank stated. The Internet also allows patients to research their medical conditions and receive healthcare advice from their peers on social media sites.
Increased patient engagement may be a value-based care tenet, but the healthcare consumerism component modified patient care expectations, he continued. Patients are now anticipating more convenient care and responsive providers.
However, more knowledgeable consumers sometimes challenge primary care providers under value-based purchasing models. Primary care providers may be faced with healthcare consumer care requests that would increase healthcare costs or go against clinical guidelines.
"Yet, by failing to offer consumer-centric service, physicians may alienate the most 'engage-able' patient populations that must be the focus of accountable primary care and the basis of efforts to manage populations," Shrank wrote.
As a result, primary care practices are turning to untraditional business models to manage the healthcare consumerism and value-based purchasing trends. The three prevailing business models are retail healthcare, concierge medicine and direct care, and home-based care.
Using retail healthcare clinics to extend a primary care provider's reach
READ MORE: Lean Primary Care Improves Physician Productivity, Costs
To meet the consumer demand for more convenient care, more retail healthcare clinics have recently opened their doors. A New England Journal of Medicine study found that there were over 2,000 retail clinics operating as of 2015.
Some primary care providers perceive retail healthcare clinics as a way to extend their reach beyond their practice walls. When the primary care practice is closed, the clinics can function as a cheaper alternative for care compared to emergency departments.
"Primary care physicians who are taking on financial risk for the management of their populations have been far more likely to partner with retail clinics," Shrank wrote. "Alternatively, other physicians, more commonly in the fee-for-service environment, consider retail clinics a source of competition."
Retail clinics can as serve as primary care extenders because the facilities manage acute conditions and direct patients back to their primary care providers. Some clinics, like MinuteClinics, also communicate patient encounters back to primary care providers.
Primary care providers may also consider adding retail clinics to their consumer-centric business model because the clinics have proven to maintain care quality, which is key for value-based purchasing success. Care quality for common acute illnesses (e.g., upper respiratory tract infections, urinary tract infections, and pharyngitis) is the same level or better than the quality of care in ambulatory or emergency department settings, cited research showed.
READ MORE: Understanding the Value-Based Reimbursement Model Landscape
However, further research is needed to confirm if retail clinics truly lower healthcare costs compared to other care settings or if the clinics are just a way to meet care demands, Shrank noted.
Another obstacle with this business model is that most providers do not receive compensation for improving healthcare data interoperability or care coordination with the retail clinics.
Despite the potential challenges, using retail clinics as part of a primary care business model should not disrupt the entire practice, making it worthwhile to consider as a strategy.
"As primary care physicians take more financial risk for the health and costs of the patients they serve, and yesterday's profit centers become today's cost centers, these types of partnerships with retail care should help to deliver patient-centered care without driving increased costs," the article stated.
Responding to consumer demands through concierge medicine and direct care
Another consumer-centric primary care business model is concierge medicine and direct care. Through concierge care, patients pay primary care providers a retainer fee for constant access to personalized care and the provider still bills payers for the services.
Under direct care models, patients forgo their insurance coverage and pay all out-of-pocket costs for primary care.
More providers have been turning to the care models as a way to respond to both healthcare consumerism and value-based purchasing. In 2013, about 6 percent of providers were in concierge or cash-only practices, according to a cited Medscape survey.
But that number rose to over two-thirds of providers in a 2015 Kareo and American Academy of Private Physicians survey. Out of over 800 private practices surveyed, 37 percent said they were cash-only, 30 percent were direct primary care, and 33 percent were concierge practices.
Both concierge medicine and direct primary care models are "highly lucrative, with a more manageable work schedule, less paperwork, and greater flexibility and time to care for their patient panels," wrote Shrank.
The models also allow providers to spend more time on small patient panels. Providers can concentrate their efforts on health promotion, preventative screening, and high-touch interactivity with patients.
However, the article pointed out that concierge medicine and direct primary care models do not align as well with value-based purchasing goals.
"Such exclusive practices would be expected to further reduce the already limited supply of primary care physicians that do take health insurance, potentially limiting access to primary care for those without the means to contract directly," he wrote. "Moreover, this model may be expected to exacerbate disparities in care, as the most vulnerable will be most likely to face access issues."
Despite the potential to create a tiered healthcare system, many patients are dishing out the cash to develop a more interactive and personal relationship with their primary care provider.
But the business models may not last long, Shrank predicted. Since concierge and direct care practices tend to be solo providers or small medical groups, the healthcare merger and acquisitions trend may cause the number of practices to stabilize or decrease.
Integrating home-based diagnostics and care as a low-cost consumerism response
Primary care practices can meet consumer demands for convenient care and timely access to test results by incorporating more home-based diagnostics and care into their business model.
From pregnancy tests and blood glucose monitors to hepatitis C and HIV diagnostics, home-based care tests provide an easy way for consumers to get involved with their own healthcare as long as they are dependable.
The tools may also help providers deliver timely and cost-effective care. The tests are typically far cheaper when administered at home and providers avoid the overheard and marginal costs of an office visit.
"Considering the mounting business case for device manufacturers, insurers, and risk-bearing health systems to expand the use of home-based diagnostics, and the demand from informed patients for rapid and convenient answers to clinical questions, there seems to be a straightforward pathway for these tests to play a disruptive role in the delivery of primary care," Shrank wrote.
The home-based primary care business model has already gained traction at CMS. Through the Independence at Home Demonstration, some Medicare beneficiaries with multiple chronic conditions receive home-based primary care.
By the demonstration's second year, 15 participating practices saved Medicare more than $10 million and practices improved on at least two out of six quality measures, with four achieving quality care on all six.
As technology and healthcare interoperability advances, Shrank projected the home-based primary care business model to expand. But he added that claims reimbursement for the services and more robust data sharing are needed to make the model successful.
With no end in sight for healthcare consumerism and value-based purchasing, primary care practices should consider new business models to break down the tension between the two trends.
"The extent to which primary care physicians can sort through these trends and identify opportunities to deliver more patient-centered, convenient care, while also achieving the ultimate goal of providing better care and at a lower cost, will be critical," the article concluded.