Healthcare Employment Shifting to Hospital-Employed Providers
An AMA survey found that recent healthcare employment trends show an equal number of hospital-employed providers and practice owners for the first time.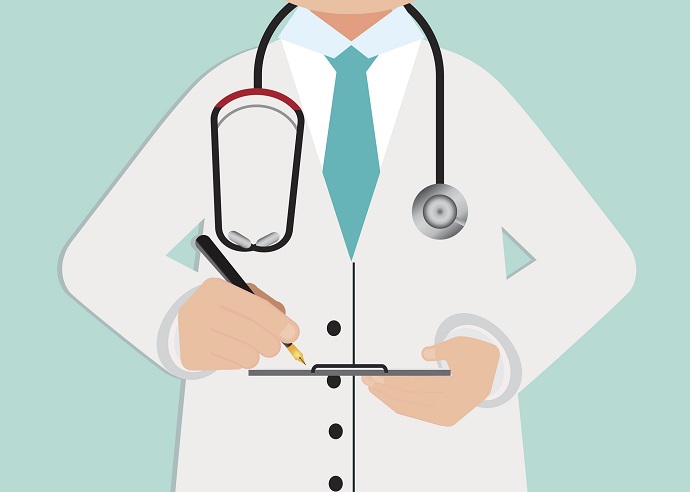 Source: Thinkstock
- Physician practice owners no longer make up the majority of patient care providers, a recent American Medical Association (AMA) healthcare employment study revealed. Approximately 47 percent of patient care providers had a full or part ownership stake in their practice in 2016 versus 53.2 percent in 2012.
The past year marked the first time since the industry group launched its Physician Practice Benchmark Surveys in which employed providers represented the same percentage as those who had an ownership stake.
The survey of over 3,500 physicians showed that physician practice ownership declined over four years because younger providers were more likely to be employed by a hospital. In 2016, only 27.9 percent of physicians who were younger than 40 years old reported having an ownership stake in a practice.
Source: American Medical Association
On the other hand, 54.9 percent of physicians aged 55 years or older said they had an ownership stake.
READ MORE: Healthcare Employment Increases Challenge Provider Orgs
As a result, younger physicians were over three times more likely to be employed by a hospital. Approximately 14 percent of those under 40 years old were hospital-employed providers, whereas 4.2 percent of physicians aged 55 years or older reported the same healthcare employment status.
AMA researchers also found that gender differences contributed to the ownership stake reduction. Nearly 37 percent of women physicians stated that they had an ownership stake in their practice in 2016 compared to over one-half of their male peers.
More women physicians may not have had an ownership claim because they tended to be younger than men providers in the same field, the survey explained. For 2016, 24 percent of women physicians were under 40 years old. In contrast, just 13 percent of men physicians were in the same age range.
"Because women have entered medicine more recently than men—during a time when employment has become increasingly the norm—women are less likely than men to be owners," AMA researchers wrote. "Women also tend to practice in specialties where employment — rather than ownership — is more prevalent."
In addition, researchers discovered the following physician practice ownership differences by specialty:
READ MORE: What Is Healthcare Revenue Cycle Management?
• Surgical sub-specialties had the greatest percentage of physicians who were owners in 2016 with 59.3 percent of respondents, followed by radiology with 56.3 percent

• Emergency medicine physicians reported the lowest ownership stake rate with just 27.9 percent of participants as well as the highest percentage of independent contractors with 24.8 percent of respondents

• Pediatrics boasted the highest percentage of employed physicians with 58.3 percent of participants
READ MORE: Preparing the Healthcare Revenue Cycle for Value-Based Care
Despite a decline in the number of physicians holding an ownership stake in practices, the majority of physicians still worked in practices wholly owned by providers. In 2016, the number of physicians in this type of practice was at 55.8 percent.
However, the share of physicians working in provider-owned practices was down 4 percentage points from the 2012 value.
AMA researchers pointed out that the slight shift in provider-owned practices occurred between 2012 and 2014 because hospital mergers and acquisitions slowed after 2014. The number of physicians practicing in a facility with at least some hospital ownership or who were directly employed by a hospital remained at 32.8 percent from 2014 to 2016.
Additionally, fewer survey participants noted that their practice had been acquired by a hospital in the past five years. Nearly 27 percent of physicians in hospital-owned practices in 2012 said their practices had been acquired in the timeframe. This number fell to 21 percent of similar respondents by 2016.
The deceleration stemmed from changes in sole ownership by hospital rather than joint ownership by physicians and a hospital, researchers explained. Hospitals may be slowing their merger and acquisition activities because they have reached their maximum capacity for managing practices.
The survey also explored practice type and size differences from 2012 to 2016. Researchers found that solo practices fell from 18.4 percent of physicians in 2012 to just 16.5 percent of respondents in 2016.
Source: American Medical Association
The specialty with the largest share of solo practices was psychiatry with 31.9 percent of physicians in 2016, followed by general internists and family practice physicians with about 24 percent each.
In contrast, physicians directly employed by a hospital jumped from 5.6 percent of participants in 2012 to 7.4 percent in 2016.
Emergency medicine providers were the most likely to work directly for a hospital with 22.1 percent of respondents. Radiology, anesthesiology, and general surgery also had higher proportions of directly employed physicians.
Most physicians also continued to work in a single-specialty group with 42.8 percent reporting the practice type as their facility's status in 2016. While the majority of physicians selected this practice type each year, the share of physicians in single-specialty groups declined from 45.5 percent of respondents in 2012.
In terms of practice size, researchers stated that small practices with 10 or fewer physicians remain the most popular. Almost 58 percent of respondents worked in a small practice.
Source: American Medical Association
However, the data indicated a shift to larger practices over the study period. The number of physicians practicing in a group of 50 or more providers increased from 12.1 percent in 2012 to 13.8 percent in 2016.
On the other side of the practice size spectrum, the proportion of physicians employed in a practice with fewer than five providers dropped from 40.9 percent in 2014 to 37.9 percent in 2016.