Healthcare Mergers, Acquisitions Activity Strong in Q1 of 2018
Recent healthcare mergers and acquisitions included the creation of the second largest home health provider, the sale of six hospitals by CHS, and acquisitions by Ascension.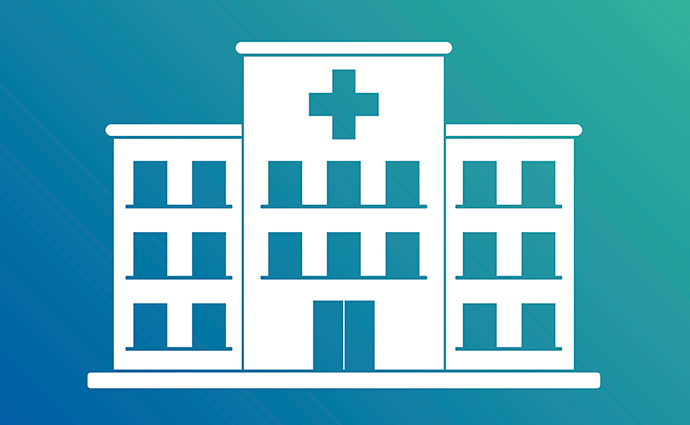 Source: Thinkstock
- Healthcare mergers and acquisitions are off to a strong start after ending a record-breaking year in 2017.
Merger and acquisition activity was up 13 percent in 2017 compared to the previous year, marking the highest number of recorded healthcare merger and acquisition deals in recent history, Kaufman Hall reported earlier this year.
Healthcare stakeholders are carrying the trend into the first quarter of 2018, with the sector already reporting $156 billion in deals, according to data from Bloomberg. The news source stated that this is the busiest start for healthcare mergers and acquisitions in over a decade.
Healthcare mergers and acquisitions included in the reports involve a variety of actors, such as pharmaceutical companies, payers, and investors. But hospitals and health systems also made a splash.
Whether it be a provider organization announcing a new deal or the sale of its facilities, hospitals and health systems are significantly contributing to the spike in healthcare merger and acquisition activity in 2018.
Einstein Healthcare, Jefferson Health consider hospital merger
READ MORE: Hospital Mergers Take Two or More Years to Produce Cost Savings
Philadelphia-based Einstein Healthcare Network and Jefferson Health recently announced the signing of a non-binding letter of intent to merge.
Einstein Healthcare includes three hospitals, over ten outpatient care centers, and a network of over 700 primary care physicians and specialists. The health system once belonged under the Jefferson Health umbrella but decided to amicably separate nearly a decade ago.
The proposed hospital merger would add Einstein Healthcare's services to the 14-hospital Jefferson Health system. Jefferson Health also has more than 50 outpatient and urgent care centers and is home to Sidney Kimmel Medical College.
In a joint press release, the health systems explained that the proposed hospital merger deal would link the academic medical centers, transforming care delivery and strengthening Jefferson Health's residency program.
"At the new Jefferson our mission is to improve lives. To bring Einstein, with its history, quality, and values, into the family brings us closer to that goal," stated Stephen K. Klasko, MD, MBA, President and CEO of Thomas Jefferson University and Jefferson Health. "As two academic medical centers that have embraced a no-limits approach to a very different future, we are a perfect match."
READ MORE: Hospital Mergers, Acquisitions Bring Revenue Opportunities
The health systems will enter "a period of due diligence during which time each of the organizations will take a closer look at various aspects of the other."
If Einstein Healthcare and Jefferson Health agree to move forward with the deal, the acquisition of Einstein Healthcare would be the sixth by Jefferson Health since Klasko became CEO in 2013. The deal would regroup all but one of the organizations part of the former Jefferson Health System, The Inquirer/Philly.com reported.
Merger creates second largest home health provider
LHC Group, Inc. and Almost Family, Inc. recently completed a healthcare merger deal that will create a home health provider that will deliver care to over 60 percent of the Medicare-age population in 36 states, the companies announced in a joint press release.
The merger will create the second largest home health provider in the country.
"The coming together of our two companies is truly transformative in nature and can now begin to benefit patients, families, and communities across the United States," stated Keith G. Myers, LHC Group's Chairman and CEO. "We are stronger together and well-positioned to lead the industry's transition to value-based reimbursement and highly coordinated care. With a deep and highly experienced team steeped in in-home healthcare, we look forward to delivering on the inherent growth potential in our businesses and accelerating our growth with additional joint ventures and acquisitions."
READ MORE: How Do Hospital Mergers Lower Costs, Drive Quality Improvement?
LHC Group intends to use revenue generated from the Almost Family deal to continue pursuing healthcare acquisitions and partnerships. The company reported that net service revenue should be between $1.84 and $1.89 billion in 2018 after accounting for the recent merger.
Through additional acquisitions, the company hopes to deliver the "full continuum of in-home healthcare services."
Ascension halts merger talks with Providence St. Joseph Health, merges with Presence Health
Ascension, the largest non-profit health system, has been involved in several hospital merger and acquisition deals in 2018.
The health system of 153 hospitals and over 2,600 care sites recently announced that it acquired Presence Health, a network of 12 hospitals and more than 150 care sites in the Chicago area.
"We are so pleased to welcome the associates, providers, and volunteers of Presence Health to Ascension," Anthony R. Tersigni, EdD, FACHE, Ascension President and CEO, stated in a press release. "By combining our strengths and learning from one another, we will strengthen Catholic healthcare and our ability to provide compassionate, personalized care in Illinois and in every community across the country where we are privileged to serve."
Presence Health will also merge with AMITA Health, a joint venture of Ascension's Alexian Brothers Health System and Adventist Midwest Health, which is part of Adventist Health System. The newly-acquired health system's accountable care organization (ACO) will be integrated into AMITA Health.
While one hospital merger deal closed, another remains open. Ascension allegedly halted talks about a possible merger with Providence St. Joseph Health, a non-profit 50-hospital health system in the Western half of the country.
In December 2017, The Wall Street Journal reported on rumors that the two large health systems were considering a merger that would create the largest hospital operator. Now the news source is reporting that individuals familiar with the merger discussion are saying the deal is on the backburner as the health systems respond to recent trends, such as care moving beyond the hospital.
However, Ascension and Providence St. Joseph Health intend to resume talks surrounding the hospital merger deal, just not in the near future, the unnamed individuals stated.
Community Health Systems sells six hospitals
One of the nation's largest general acute care hospital operators sold six of its hospitals so far in 2018, four of which are in Tennessee.
Community Health Systems (CHS) recently signed a definitive agreement to sell three Tennessee hospitals to West Tennessee Healthcare. The hospitals include 225-bed Tennova Healthcare-Dyersburg Regional, 150-bed Tennova Healthcare-Regional Jackson, and 100-bed Tennova Healthcare-Volunteer Martin.
Earlier in 2018, CHS also entered a definitive agreement to sell another Tennova Healthcare hospital to Rennova Health. The hospital was 85-bed Tennova Health-Jamestown.
Additionally, CHS recently announced the sale of Byrd Regional Hospital, a 60-bed organization in Louisiana, to Allegiance Health Management. Bayfront Health Dade City in Florida is also now part of Adventist Health System, the hospital operator recently reported.
CHS continues to downsize as the Tennessee-based hospital operator faces financial struggles. The company reported a $2 billion net financial loss at the end of the fourth quarter of 2017. The recent hospital sales are part of a larger effort to divest through hospital sales.