Healthcare Mergers, Consolidation Increase Patient Safety Risks
Changes in patient populations, infrastructure, practice settings after healthcare mergers or consolidation efforts led to patient safety risks, an analysis revealed.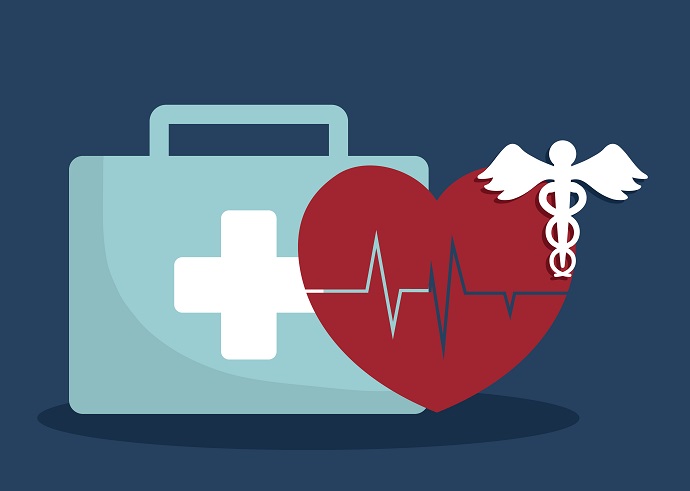 Source: Thinkstock
- Healthcare mergers and acquisitions, institutional affiliations, shared service agreements, and other healthcare consolidation activities may help organizations realize economies of scale and other financial benefits. But a recent JAMA report uncovered that consolidation efforts result in significant patient safety issues.
"Teams with little expertise in patient safety are typically responsible for implementing healthcare mergers, acquisitions, and affiliations," wrote Susan Haas, MD, MSc, Atul Gawande, MD, MPH, and Mark E. Reynolds. "Their primary impetus is often financial rather than clinical, and when the impetus is clinical, the concerns usually involve patient access and services rather than the way care is practiced in the affected institutions. Goals and responsibility for safety and quality are frequently unclear."
As a result, patient safety risks emerge, the experts from of Ariadne Labs at Brigham and Women's Hospital, Harvard T.H. Chan School of Public Health, and CRICO/Risk Management Foundation continued.
Those risks are related to changes in patient populations, infrastructure, and clinical practice settings, the experts found through an analysis of patient safety risks for Harvard-affiliated institutions.
Healthcare mergers and acquisitions and other healthcare consolidation trends result in a greater volume of patients walking through health system doors. As more patients seek care, the demographic characteristics of patient populations dramatically shift.
READ MORE: Hospital Mergers, Acquisitions Bring Revenue Opportunities
While hospitals and health systems expect patient population changes and make unit-level adjustments, such as training staff, organizations oftentimes fail to train other staff who may interact with the new population.
"[S]taff who interact with these patients elsewhere in the hospital may also need new knowledge, skills, practice patterns, and support, such as having the ability to recognize and promptly treat withdrawal symptoms," the authors wrote. "Further, these changes are often not anticipated; an increase in referrals may bring an influx of non–English-speaking patients, for instance, who require more interpreters, institutional relationships with different community services, and increased awareness of economic and social challenges these patients face in following care guidelines."
"Lack of wider institutional attention to specialized needs can result in serious deficiencies in provision of safe, timely care."
Hospitals and health systems should start by identifying all units that may care for new patient populations but are not in the direct care path, such as the emergency department, psychiatry, or physical therapy, the experts advised.
Then, decision-makers should assess if additional training is needed and implement a maximum number of patients a physician can admit or care for per hour, shift, or during active labor.
READ MORE: How to Improve Healthcare Mergers and Acquisitions Strategies
Patient safety risks also emerge from unfamiliar infrastructure after a healthcare merger or other consolidation effort, the report continued.
To achieve scale for financial success, organizational expansions tend to involve changes in supplies, equipment, formularies, protocols, and information systems. A hospital or health system may standardize or adopt new policies or workflows for documentation, reporting, or information flow.
The organization may also standardize or implement new biomedical or reference equipment, including formulary, defibrillators, laboratory instruments, or portable ultrasounds.
"Without planning, such changes can cause significant patient risk," the report stated. "Even with training, a learning curve makes formerly routine tasks more time- and attention-intensive and error-prone; finding the correct form in an electronic health record for ordering a test, identifying the correct substitution medication and dose from a new formulary, or transferring a patient."
"The attention clinicians must now give to once 'automatic' tasks also distracts from other aspects of patient care or slows throughput. Unless schedules and capacity are adjusted, such shifts in time and focus not only may result in dissatisfied patients but also in increased likelihood of major errors."
READ MORE: Hospital Mergers and Acquisitions Causes Cancer Costs to Rise
To mitigate patient safety risks, hospitals and health systems should identify components of their EHR system that are not interoperable and perform a failure modes and effects analysis on the process of implementing a procedure in a new setting, the experts suggested.
Hospital and health system leaders should also detail the process for integrating new health IT tools and equipment into established workflows and create a process for evaluating physician and staff competency with new items.
Finally, traveling clinicians present a major patient safety risk after healthcare mergers and other consolidation activities, experts found.
Approximately 87 percent of healthcare institutions surveyed by the Advisory Board in 2016 required physicians to travel to new practice sites following a system expansion. Specialists, including oncologists, surgeons, cardiologists, and obstetricians were the most commonly asked to travel.
While requiring physicians to travel ensures new patient populations receive care across the continuum, the changes in workflow and practice environment can challenge providers, creating patient safety issues.
"When clinicians travel, they often receive little systematic orientation to their new setting, leaving them to practice with infrastructure, processes, teams, and a clinical culture that can vary in significant and unexpected ways from those at their home institutions," the authors explained. "In the absence of guidance, physicians indicated that they have adapted to these new circumstances through trial and error, which can put patients at risk."
For example, traveling clinicians may not fully understand what type of care is provided at each site they travel to or during emergency situations.
"Physicians reported that although they know the right care to provide to patients, they commonly discovered situations in which they did not know how to deliver the care, and especially, how to do it quickly," the report elaborated.
Hospitals and health systems should ensure travelling clinicians are familiar with procedures, roles, and responsibilities for emergency procedures, resources and infrastructure (e.g., clinical pharmacist, specialty consult, and resident availability), order placements and result reviews, routine care processes (e.g., patient handoffs, transfers, and discharges), and cultural differences.
Hands-on orientation, readily accessible resources, onboarding, and hands-on practice are key methods for helping traveling clinicians limit patient safety risks when practicing at new care sites, experts advised.
Healthcare mergers and other consolidation efforts bring financial advantages, such as scale, new service lines, and increased revenue. But consolidation activities also impact the clinical component of operating a hospital or health system.
"System expansions can have substantial effects on clinical care and patient safety, particularly when clinicians encounter changes in their practice setting, patient population, or infrastructure," the authors concluded. "Institutions must actively plan for, monitor, and manage the resulting risks as part of a comprehensive strategy, including sharing data on quality and safety, and sharing oversight of care for the joint patient population."