Healthcare Orgs Still Rely on Paper-Based Medical Billing
Nearly all healthcare executives in a recent survey said they use paper-based medical billing despite over half of patients preferring electronic patient financial responsibility billing.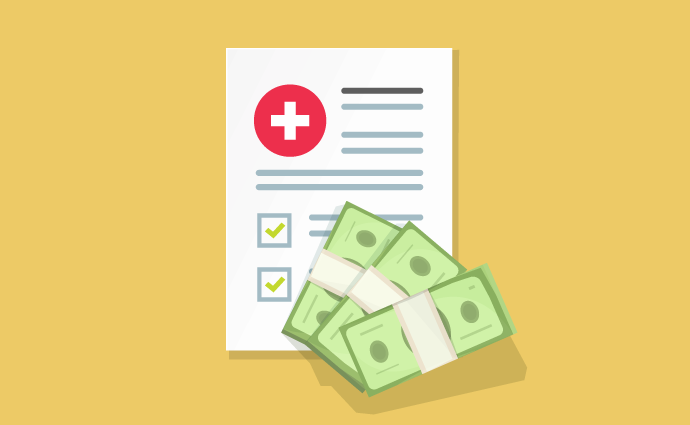 Source: Thinkstock
- A new survey from Waystar and HIMSS Analytics shows that patients and providers are not seeing eye to eye when it comes to medical billing and collecting patient financial responsibility.
The survey of almost 900 financial executives from hospitals, health systems, and outpatient facilities showed that nearly all organizations bill patient financial responsibility using paper statements.
However, over one-half of the 1,000 patients surveyed preferred electronic medical billing and payment. Patients stated they would like to pay their financial responsibility to healthcare organizations as they do for other bills.
"There are clear differentiators in the data between patients and providers, which emphasizes some of the key challenges currently impacting the healthcare industry," explained Blain Newton, Executive Vice President of HIMSS Analytics. "As we review the findings, we can see that patients are evolving in the way they want to receive patient billing information from their providers. This said, some providers aren't aware of how to identify those frustration points to help create a better patient experience."
Providers and patients also disagreed on how long it takes for consumers to pay their patient financial responsibility, the survey added.
Approximately 48 percent of healthcare executives claimed that patients at their organization take over three months to fully pay their patient financial responsibility, while only 24 percent of patients said that it takes them longer than three months to pay their providers in full.
The confusion surrounding time to payment may stem from the payer's reimbursement time, researchers noted. Providers may be accounting for how long it takes for payers to reimburse them when thinking about how long it takes patients to fully pay their financial responsibility.
However, a recent TransUnion Healthcare analysis revealed that 68 percent of patients with medical bills of $500 or less never fully paid their patient financial responsibility in 2016.
The Waystar and HIMSS Analytics survey also revealed discrepancies between providers and patients when it came to healthcare price transparency. About 87 percent of healthcare executives said their organizations have the capabilities to provide patients with a cost estimate upon request.
But less than one-third of patients know to ask for a cost estimate from their provider despite the benefits of receiving price information.
Patients value cost estimates and healthcare price transparency. Approximately 86 percent of surveyed healthcare consumers stated that they understood their patient financial responsibility when they received cost estimates from their provider.
With cost estimates benefiting patient understanding of patient financial responsibility, providers and executives should be increasing healthcare price transparency, especially since a significant portion of patients fail to even ask for cost estimates.
In addition to healthcare price transparency and electronic medical billing, the survey also uncovered another healthcare consumerism trend.
Over 75 percent of surveyed healthcare consumers reported that they would allow a healthcare organization to charge a credit card provided at the time of service for medical charges up to $200.
Despite patients preferring to swipe away their financial responsibility, few providers have a credit card on file capability. A 2017 Navicure survey found that only 20 percent of providers offer to collect payments via a credit card on file.
However, the survey showed that providers also favor the credit card on file method for patient collections despite few organizations having the capability. Twenty percent of providers viewed a credit card on file as the most successful way to lower collection costs, behind online patient collections.
About 20 percent also said that credit cards on file were the best strategy for decreasing patient days in accounts receivable. Another 29 percent stated that the strategy was an effective method for reducing bad debt and write-offs.
Taken together, the Waystar and Navicure surveys show a significant disconnect between patient expectations and provider capabilities with patient financial responsibility and medical billing.
Waystar CEO Matthew Hawkins pointed out that the recent survey proves healthcare organizations need to respond to healthcare consumerism or face lower revenue as a result.
"Patients have a higher expectation than they used to have," he said. "It is important that lagging healthcare organizations improve their patient billing and payment methods faster to remain competitive. Patients are already seeking healthcare from providers whom they trust with both their health and their pocketbooks. Providers who don't provide transparency and convenience will be left behind."