Healthcare Spending Growth Slows, Increasing 3.9% in 2017
Healthcare spending totaled $3.5 trillion, or $10,739 per person, in 2017, but the growth of expenditures is starting to decelerate, CMS actuaries report.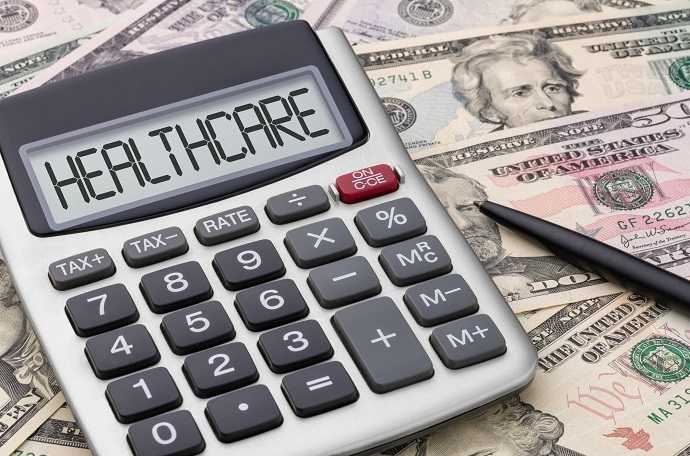 Source: Thinkstock
- Healthcare spending grew at a rate of 3.9 percent in 2017, slowing to rates observed during the 2008 to 2013 period, CMS actuaries recently reported.
The analysis from the Office of the Actuary at CMS, published by Health Affairs, showed that healthcare spending growth continues to slow. Growth slowed for the second consecutive year after healthcare spending accelerated 4.8 percent in 2016 and 5.8 percent in 2015.
The 2017 healthcare spending growth rate is nearing the average annual rate observed from the 2008 to 2013 post-Great Recession period, which predated major insurance coverage expansions under the Affordable Care Act and Medicaid expansions, as well as the period of increased prescription drug spending from 2014 through 2015, the actuaries reported.
"Prior to the coverage expansions and temporary high growth in prescription drug spending during that same period, health spending was growing at historically low rates," stated Anne Martin, an economist in the Office of the Actuary at CMS and first author of the Health Affairs article. "In 2017, healthcare spending growth returned to these lower rates and the health spending share of GDP stabilized for the first time since 2013."
As Martin pointed out, the share of the economy dedicated to healthcare also did not increase in 2017, a first since 2013, the analysis revealed. Growth in the gross domestic product (GDP) accelerated in 2017, increasing 4.2 percent from 2.7 percent the previous year and growing faster than the rate of healthcare spending.
As a result, the healthcare portion of the economy stabilized at about 17.9 percent in 2017, similar to the rate of 18 percent in 2016.
However, healthcare is still a major expense. In total, the US spent approximately $3.5 trillion on healthcare in 2017, or $10,739 per person.
Hospital care, physician and clinical services, and retail prescription drugs continue to make up the bulk of healthcare spending.
Notably, prescription drug spending growth increased at the slowest rate since 2012. Spending on retail drugs grew at 0.4 percent in 2017, totaling $333.4 billion in 2017. Fewer prescriptions dispensed, the continued shift to lower-cost generic drugs, slower price growth, and slower growth in the volume of some high-cost drugs all contributed to the reduction in prescription drug spending growth.
Hospital and physician spending also slowed. The hospital spending growth rate fell to 4.6 percent from 5.6 percent in 2016, and spending growth on physician and clinical services decreased from 5.6 percent in 2016 to 4.2 percent in 2017.
A reduction in the residual use and intensity of services helped to slow healthcare spending growth in each category in 2017, the actuaries explained.
The federal actuaries observed a deceleration in the residual use and intensity of goods and services in 2017. Use and intensity for healthcare services increased by 1.1 percent, falling from the growth rate of 2.1 percent the previous year.
On the other hand, medical prices increased slightly. Medical price growth accelerated, growing to 1.6 percent in 2017 compared to 1.3 percent the previous year.
CMS actuaries added that the changes in age and sex mix of the general population accounted for the remaining 0.5 percentage point of the growth in healthcare spending.
Healthcare spending growth particularly slowed for private payers in 2017, the data also showed. Healthcare spending on private health insurance coverage increased by 4.2 percent, falling from the 6.2 percent growth in 2016. Private health insurance spending was $1.2 trillion in 2017, representing slightly over one-third (34 percent) of total national healthcare spending.
Private payer spending slowed down because of the slower growth in medical benefits and a reduction in fees and taxes from the suspended collection of the health insurance plan fee in 2017, the actuaries explained.
The reduction in private health insurance enrollment also contributed to the slower growth rate in private healthcare spending. Enrollment in private plans increased by just 0.2 percent in 2017 versus 0.4 percent the previous year.
Medicaid also saw a significant slowdown in spending. For the third consecutive year, Medicaid spending slowed, growing at a rate of 2.9 percent in 2017. Expenditures on the program increased by 4.2 percent in 2016. CMS actuaries attributed the deceleration to a decline in enrollment growth. Medicare enrollment slowed from three percent in 2016 o two percent in 2017.
Medicaid spending reached $581.9 billion in 2017, representing 17 percent of total healthcare spending.
While private healthcare and Medicaid spending decelerated, Medicare remained flat, the analysis uncovered.
Medicare spending totaled $705.9 billion in 2017, accounting for 20 percent of total healthcare costs. Expenditures on the public healthcare program grew at 4.2 percent, which is about the same rate observed in 2016.*
*CORRECTION: Previous version of this article stated Medicare spending totaled $7.9 billion in 2017. The correct value is $705.9 billion.