High Critical Access Hospital Reimbursement Costs Medicare
- Swing-bed services provided at 90 percent of critical access hospitals (CAHs) could have been avoided by use of neighboring alternative facilities during 2010, reports the Office of Inspector General (OIG).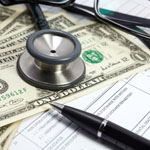 If swing-bed services at CAHs — which guarantee beneficiaries in rural areas have a variety of accessible services — were made using skilled nursing facility prospective payment system (SNF PPS) rates, Medicare could have saved $4.1 billion over six years, according to OIG calculations.
"We estimated that for 1,080 of the 1,200 CAHs that offered swing-bed services during CY 2010," says OIG, "beneficiaries had access to the similar SNF services within a 35-mile radius at alternative facilities."
OIG maintains 1,770 alternative facilities were "within reasonable driving distances" with excluded transportation costs since they "can vary greatly, they are difficult to quantify, and the extent of their impact is unknown."
OIG previously recommended CMS pursue legislation to decrease reimbursement rates for CAH swing-beds to the lower SNF PPS rates paid for comparable services at alternative facilities.
"In a 2005 report to Congress, says OIG, "the Medicare Payment Advisory Commission stated that cost-based reimbursement has led to more rapid cost growth among CAHs than other rural hospitals."
OIG says this cost growth was uninterrupted with CAH swing-bed usage increasing from 789,000 days from CY 2005 to 914,000 days in CY 2010.
"This cost growth," OIG continues, "was related specifically to post-acute skilled care services provided in swing-beds."
Medicare's yearly expenditures doubled to reach over $1 billion during this six-year period, according to OIG.
Medicare spent four times more for swing-bed services at CAHs than for similar services at alternative facilities.
"This increase was likely caused by the fact that the Medicare Prescription Drug, Improvement, and Modernization Act of 2003 granted CAHs more flexibility in their use of beds as swing-beds," OIG states, "thus increasing reimbursement and grandfathering of previously State-designated 'necessary provider CAHs."
CAH reimbursements for swing-bed services differ, says OIG. "Unlike CAH swing-bed services that are reimbursed at 101 percent of 'reasonable cost," Medicare pays for SNF services provided in SNFs at predetermined daily rates (under the SNF PPS)."
According to OIG, bed availability for beneficiaries at alternative facilities would mean a more cost effective Medicare alternative that is low-risk and would not limit care access.
Although CMS concurred that CAH swing-bed operation is indeed growing, it opposed OIG's findings that there was a prominent availability of skilled nursing services within direct vicinity of alternative facilities.
CMS also disputed OIG's $4.1 billion estimate, claiming the sample was inadequately represented as an overestimation.
To this statement, OIG responded, "Because each CAH had an equal chance of being selected, our sampling approach did not bias the estimates we made to the total 1,200 CAHs that provide swing-bed services."