High Patient Experience Ratings Up Revenue Cycle Management
When patient experience levels are maximized, revenue cycle management reaps the rewards. But healthcare payment reform is holding healthcare organizations back.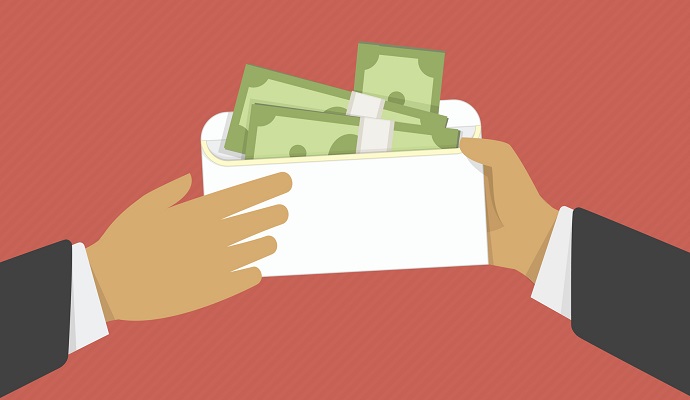 - Positive patient experience ratings generate a healthy and happy revenue cycle management, according to Press Ganey's new white paper. But healthcare payment reform challenges may be keeping providers from seeing more revenue than they should.
As healthcare consumers feel their wallets getting a tad lighter due to premium increases, rising deductibles, and upped out-of-pocket expenses, they are putting more pressure on healthcare providers to deliver top-notch care.
Providers, in turn, face new government reimbursement restrictions, healthcare reform challenges, and reimbursement struggles as they figure out ways to keep patients happy and healthy.
"Failure to build high-performing teams will increasingly cost organizations revenue under payment reform," stated Press Ganey.
"Similarly, it will negatively influence financial performance, making organizations less likely to be considered for inclusion in accountable care organizations (ACOs), payer networks and other preferred provider delivery models."
Key factors of positive patient experience identified
According to Press Ganey's analysis of 1 million employee perspectives, there are several critical drivers of successful patient experience.
"To build a high-performing organization, health care leaders need a focused understanding of where to drive change in order to create and sustain an engaged, patient-centered culture that reduces stress for caregivers and suffering for patients," said Barbara Reilly, PhD, Press Ganey's Senior Vice President of Employee, Nurse and Physician Engagement.
Press Ganey emphasized 3 specific primary ways to execute high patient experience levels:
The first is maintaining a solid relationship between employee engagement and central patient experience metrics. A second recommended focus is on sustained organizational improvement. A third highlight is actionable strategy that propels high-performing teams.
"An organization's relationship with its workforce is the fundamental building block of a culture that drives positive patient experiences, optimal clinical outcomes and solid financial performance," Press Ganey stated.
"Organizations that actively foster a culture of satisfied and highly engaged caregivers who are committed to and aligned with operational objectives are best positioned to reach their safety, quality and service goals."
Patient experience "is not like Disney World"
Perhaps it is arguable that the patient experience is simply irrelevant. Should a physician be more concerned with how effective a chemotherapy treatment is or with how hot and presentable the hospital food is?
"Patients shouldn't have an experience," stated Ried B. Blackwelder, President-Elect of the American Academy of Family Physicians to American Medical News.
"[Patients] have problems that need to be solved. This is not like Disney World. This is about safety and outcomes. The phrase is too slick and avoids what it's all about, which is we take care of [patients] and minimize the risks."
But on the flipside, the glaring fact of the matter is hospitals are being reimbursed based on how educated and engaged their patients are with transparency the glue binding everything together. Where there is money, there is movement.
The Centers for Medicare & Medicaid Services (CMS), for instance, initiated the Hospital Consumer Assessment of Healthcare Providers and Systems (HCAHPS), compiled from randomly collected patient experience feedback about the quality of care received across thousands of Medicare-certified acute care hospitals.
Is the future of patient experience the Accountable Care Organization?
The Accountable Care Organization may be proving itself as a patient experience leader, according to a 2014 ACO CAHPS assessment from Harvard Medical School
"There is a pressing need for regulatory and legislative changes to strengthen ACO incentives, expand provider participation in new payment models and address potential downsides of provider integration, such as higher prices," stated J. Michael McWilliams, Associate Professor of Healthcare Policy and Medicine at HMS and Brigham and Women's Hospital.
Caregivers are struggling to stay focused on the art of patient experiences, stated RJ Salus, Director of Patient Experience at El Camino Hospital, to RevCycleIntelligence.com.
"We know what's on the horizon in terms of expansion of the values-based program and to outpatient and ED, hospice, and home health. Every industry, at least for Medicare payment, is moving toward that model."