HIMSS: Providers Not Ready for Value-Based Care Reimbursement
The report outlines what challenges providers are facing in transitioning to value-based care reimbursement and methods that can help these organizations achieve pay-for-performance.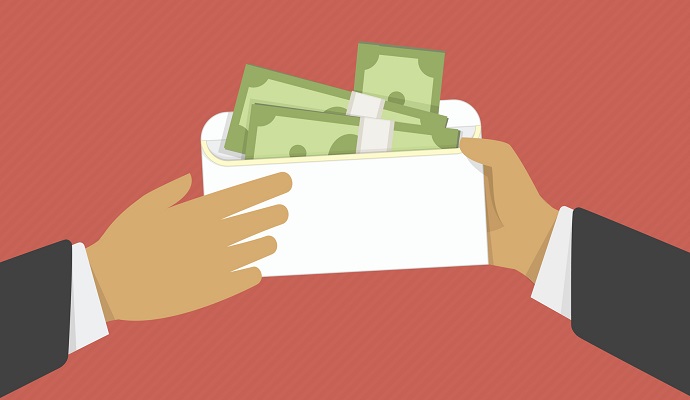 - In recent years, the healthcare industry and the revenue cycle of providers has had a much greater target of achieving value-based care reimbursement and moving away from fee-for-service payment systems. The Centers for Medicare & Medicaid Services (CMS) has vigorously gone after ensuring providers adopt value-based care reimbursement protocols. The Healthcare Information and Management Systems Society (HIMSS) released the 2016 HIMSS Cost Accounting Survey to examine how healthcare providers are reacting to the changing payment landscape within their industry.
The report outlines what challenges providers are facing in transitioning to value-based care reimbursement and methods that can help these organizations achieve the quest for pay-for-performance payment. The survey found that few providers are truly prepared to move toward value-based care reimbursement and adopt alternative models of payment.
This could be a problem when considering that CMS is seeking to ensure that 30 percent of Medicare payments are in the form of alternative payment models by the end of 2016 and 50 percent of Medicare claims to be in a value-based care reimbursement packaging by December of 2018.
Sylvia Burwell, the Department of Health and Human Services (HHS) Secretary, also declared in January 2015 that 85 percent of hospital Medicare payments would be linked to performance and value toward the end of 2016 and 90 percent by December 2018.
However, the HIMSS survey actually shows that only 3 percent of respondents stated that "their organization is highly prepared" to adopt value-based care reimbursement and leave behind fee-for-service payment models.
READ MORE: Engaging Providers Key to Value-Based Reimbursement Adoption
"The transition from fee-for-service to pay-for-value has been referred to as one of the greatest financial challenges the U.S. healthcare system currently faces," the HIMSS survey stated. "Although this change is expected to happen over an extended period of time, CMS has announced aggressive goals for making the move with Medicare providers and hospitals. This requires healthcare providers to effectively navigate the challenges posed by a payment model that requires sharing and analyzing of data in ways that fee-for-service and its legacy revenue cycle management systems and business processes never contemplated."
Only 39 percent of polled healthcare finance executives, operations executives and chief executive officers admitted to reviewing their medical costs on a regular basis to ensure accuracy even though the majority do have a specific process for accounting for their healthcare spending.
While many healthcare providers are determined to expand price transparency throughout their organizations, less than 33 percent actually have automation tools or processes to evaluate service costs accounting for "profit margin necessary to maintain financial health," according to the survey.
Health IT vendors should be aware that providers are seeking technologies capable of sharing and measuring healthcare quality and cost data between multiple hospitals, clinics, and other medical facilities. Consultants can also assist providers in developing business practices aimed at establishing value-based care reimbursement regardless of healthcare setting or payer.
Bundled payment models and pay-for-performance are the clear avenue where healthcare payments are moving, which ultimately means that hospital and provider revenue may slightly decrease as payers and medical facilities work to determine effective reimbursement solutions.
READ MORE: Best Practices for Value-Based Purchasing Implementation
In order to keep revenue in check, the HIMSS report also encourages providers to have greater price transparency and to speak directly with patients to ensure out-of-pocket costs are covered in a timely manner.
"[We're] going to see payers continue to try to help doctors and hospitals and providers address the challenges associated with increased patient responsibility," David Josephs, Senior Vice President at Healthcare Solutions First Data Corporation, spoke to RevCycleIntelligence.com.
"[Individuals] continue to have more responsibility for both the larger percentage and larger absolute value of their healthcare dollar."
Within the survey, HIMSS was seeking to find out whether providers are truly ready to transition toward alternative payment models, how to remain financially healthy in the current changing landscape, and whether medical organizations have addressed the importance of price transparency and revenue cycle automation.
The results show that more than 70 percent of those polled do plan to publish the price of some or all of their healthcare services. Additionally, more than 33 percent stated that their facility already have a "price transparency strategy in place."
READ MORE: Bundled Payments, Clinical Pathways Drive Cancer Care Savings
"Cost transparency is really critical in terms of a market-based model, which is at the core of bringing value to healthcare. If you think about every other sphere of our lives, we understand the business services we're buying, we understand the price points, and we understand the guarantees," Dr. Rita Numerof, PhD, Author, Co-founder and President of Numerof & Associates, told HealthPayerIntelligence.com.
"Outside of healthcare there are third parties that evaluate how these services are likely to perform. Historically, we really haven't had that in healthcare. There's been regulation and oversight, but we've known for years that hospitals, for example, are unsafe."
"If you think about the appropriate outcry when we had problems with brake failures among Toyota vehicles. A number of people were killed as a result. It wasn't even clear if it was because of the brakes themselves or some user error attributed to this. In healthcare, we've known that almost 100,000 people die each year because of medical error."
"Yet, there hasn't been that outcry. So transparency, not just from a cost standpoint, but from a meaningful outcomes perspective, is essential to changing the whole dynamic of the industry. We are a far cry from that, but I see green shoots moving in a direction of meaningful transparency related to safety and outcomes that matter to consumers."
Even though many respondents stated being wary of the pay-for-performance transition, 45 percent of providers did state that they are taking part in at least one alternative payment model. Nonetheless, only 10 percent stated that their facility is "highly capable of determining cost or price" within a pay-for-performance setting.
However, the report outlined that greater technology use and automation within the revenue cycle management segment of medical facilities could help providers meet value-based payments.
The survey illuminates that stakeholders may need to put greater focus into assisting healthcare providers transition effectively toward value-based care reimbursement. This will lead the industry toward achieving the Triple Aim – improved patient satisfaction, enhanced health outcomes, and stabilized medical costs.
Image Credits: Healthcare Information and Management Systems Society