Hospital-Acquired Conditions Increase Hospital Costs by $2B
Over 48,700 hospital-acquired conditions occurred in 2016, resulting in $41,917 in excess hospital costs per HAC patient.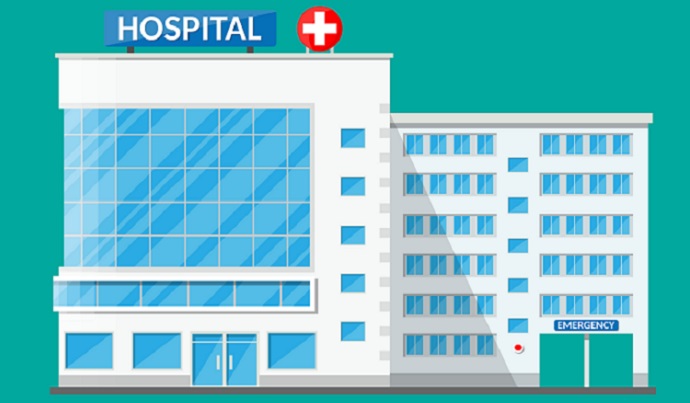 Source: Thinkstock
- Pressure ulcers, surgical site infections, and other potentially avoidable hospital-acquired conditions (HACs) led to over $2 billion in excess hospital costs in 2016, a recent research brief showed.
The research brief from IBM Watson Health analyzed data from the company's 2016 Projected Inpatient Database, which contained information on approximately 20 million discharges per year from over 2,600 acute care hospitals.
The data revealed that HACs are still a major issue for hospitals despite a Medicare pay-for-performance program that penalizes hospitals with excessive HAC rates.
Medicare's Hospital-Acquired Condition Reduction Program (HACRP) reduces hospital reimbursement on all Medicare discharges during a performance year by one percent if the hospital ranks in the worst-performing 25 percent of all participating hospitals. The program monitors the occurrences of 14 HACs.
But the analysis of the 14 potentially avoidable conditions found 48,771 HACs in 2016, which resulted in 3,219 potentially avoidable deaths. Researchers also found that HACs added 8.17 days to the average patient length of stay and increased mortality risk per patient by 72.32 percent.
READ MORE: Hospitals Lagging with Healthcare Cost Transformation Efforts
Hospitals ended up spending more when they had to treat these seemingly avoidable conditions. The research brief showed that HACs led to $41,917 in excess hospital costs per HAC patient.
Researchers noted that the hospital cost estimates did not even include the penalties incurred under the HACRP, which reduced Medicare payments for 769 hospitals based on their HAC performance from October 2016 to September 2017.
"Despite widespread efforts by healthcare providers and payers to reduce the number of HACs through a combination of hospital quality initiatives and value-based payment models, the problem persists," researchers stated. "These avoidable conditions are associated with billions of dollars in excess cost, longer hospital stays and unnecessary deaths."
Researchers advised healthcare providers to "rigorously track and report these conditions so clinical performance can be measured against hard data to chart improvement over time," the research brief concluded.
"This effort will require continued collaboration between public and private institutions to track and measure performance and find ways to systematically reduce these avoidable conditions."
READ MORE: Are Medicare Value-Based Penalties Fair to Safety Net Hospitals?
While stakeholders acknowledge that eliminating HACs altogether is unrealistic, many thought pay-for-performance and value-based payment programs would have led to better results.
The American Hospital Association (AHA) argues that Medicare's attempt to reduce HACs through value-based penalties may not be the most effective method for motivating hospitals. The HACRP reduces Medicare reimbursement for one-fourth of the participating hospitals regardless of performance improvement.
With the worst-performing 25 percent of hospitals always seeing a reduction in Medicare reimbursement, a hundredth of a point difference in HAC scores separates the penalized from the non-penalized, the AHA explained.
"America's hospitals are deeply committed to reducing preventable patient harm," the hospital group told lawmakers in 2016. "However, the HACRP is poorly designed and imposes arbitrary, excessive penalties that disproportionately impact hospitals tending to care for the sickest patients."
The HACRP also does not account for an individual hospital's improvement in preventing HACs over time, which is flawed pay-for-performance methodology, the AHA added.
READ MORE: Hospital Utilization Management Can Reduce Denials, Improve Care
Pay-for-performance and other value-based payment programs may not be effectively reducing the prevalence of HACs. But hospitals should be concerned with the latest research brief's finding that HACs significantly increase hospital costs.
Big data analytics can help hospitals to prevent HACs before they result in excess costs and avoidable deaths.
For example, Augusta Health in Virginia combined EHR data with geospatial mapping tools to visualize how multi-drug resistant organisms (MDROs) spread between patients.
"We used images of the hospital floor plan imported into Tableau, then we geocoded the locations of the patient rooms on top of that using XY coordinates on those images, so it looks like the rooms correspond to the floor plan," Decision Support Manager Penny Cooper, DHSc, explained to HealthITAnalytics.com.
"Then we incorporate the positive organisms, the date, and all of the rooms the individual was in – they might move from the ICU to a step-down unit before they might be discharged from our medical unit – so you would see the time period that they spent in each one of those locations."
Following the patient through their physical environment enabled the health system to understand patterns in C. diff infections and incidences of MRSA, as well as implement more effective infection control protocols.
"Once we understand those patterns, we can work with our infection prevention experts to say, for example, that we need to be sure to use ultraviolet cleaning techniques in these rooms, or spend extra time making sure that room to the right of the entrance is receiving a little extra monitoring," added Augusta Health Chief Medical Officer Dr. Richard Embrey.
Healthcare providers can implement similar HAC prevention strategies using big data analytics by fostering a culture of change within their organization, identifying the right use case, gathering the right data sources, and integrating analytics into provider workflows.